11/09/2020
Ayia Napa Marina awarded ISO 13687-1:2017 certification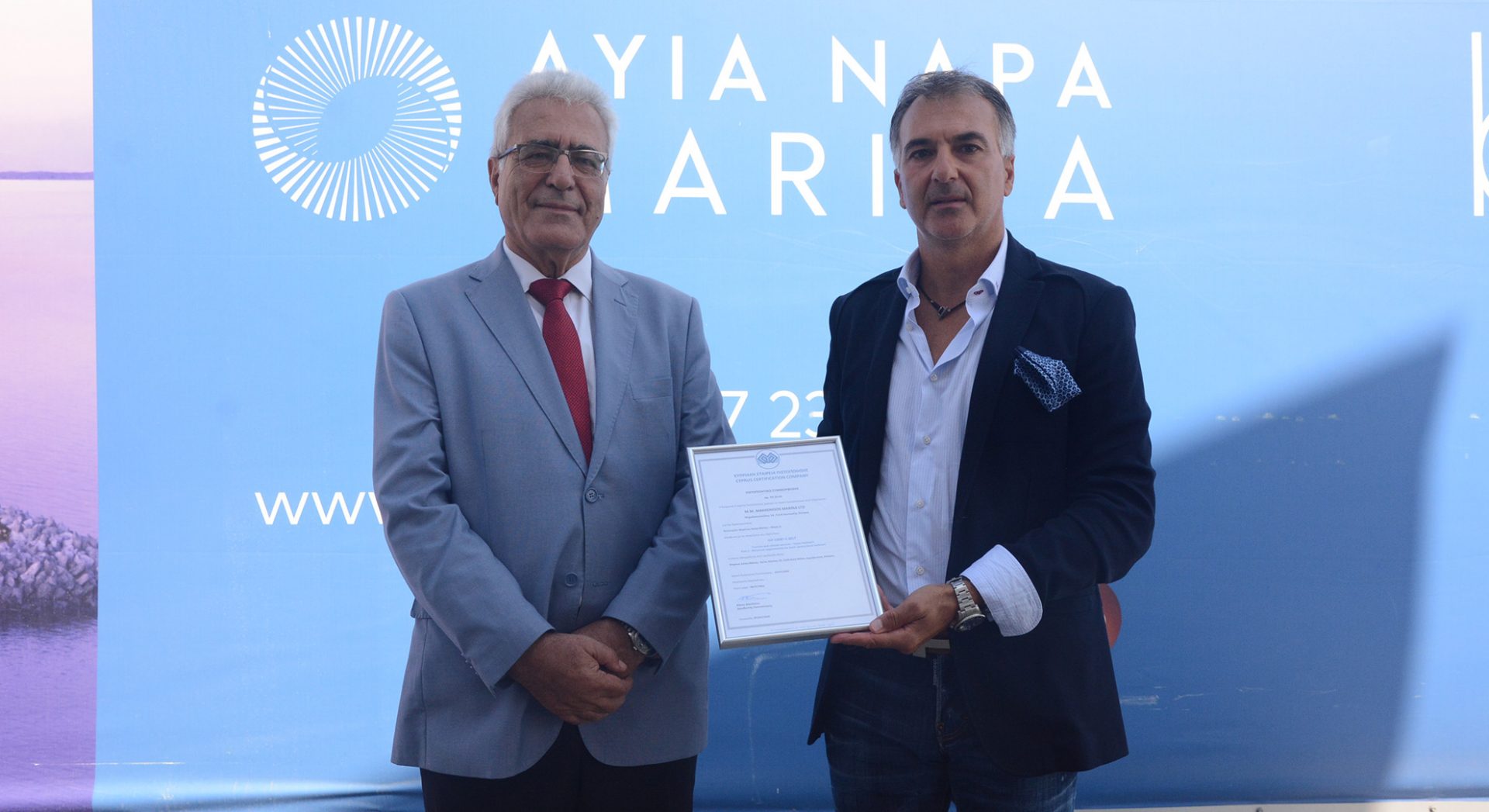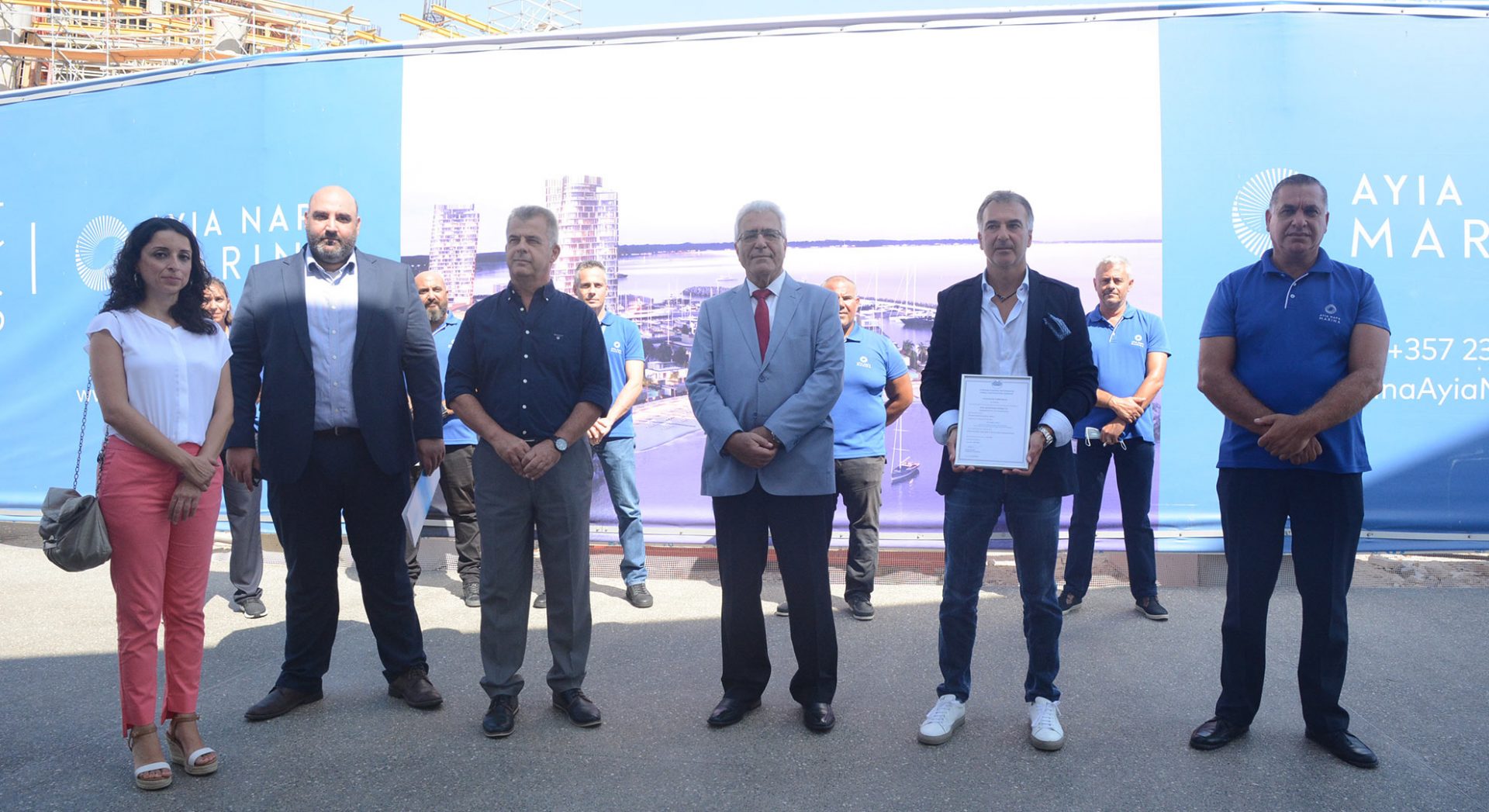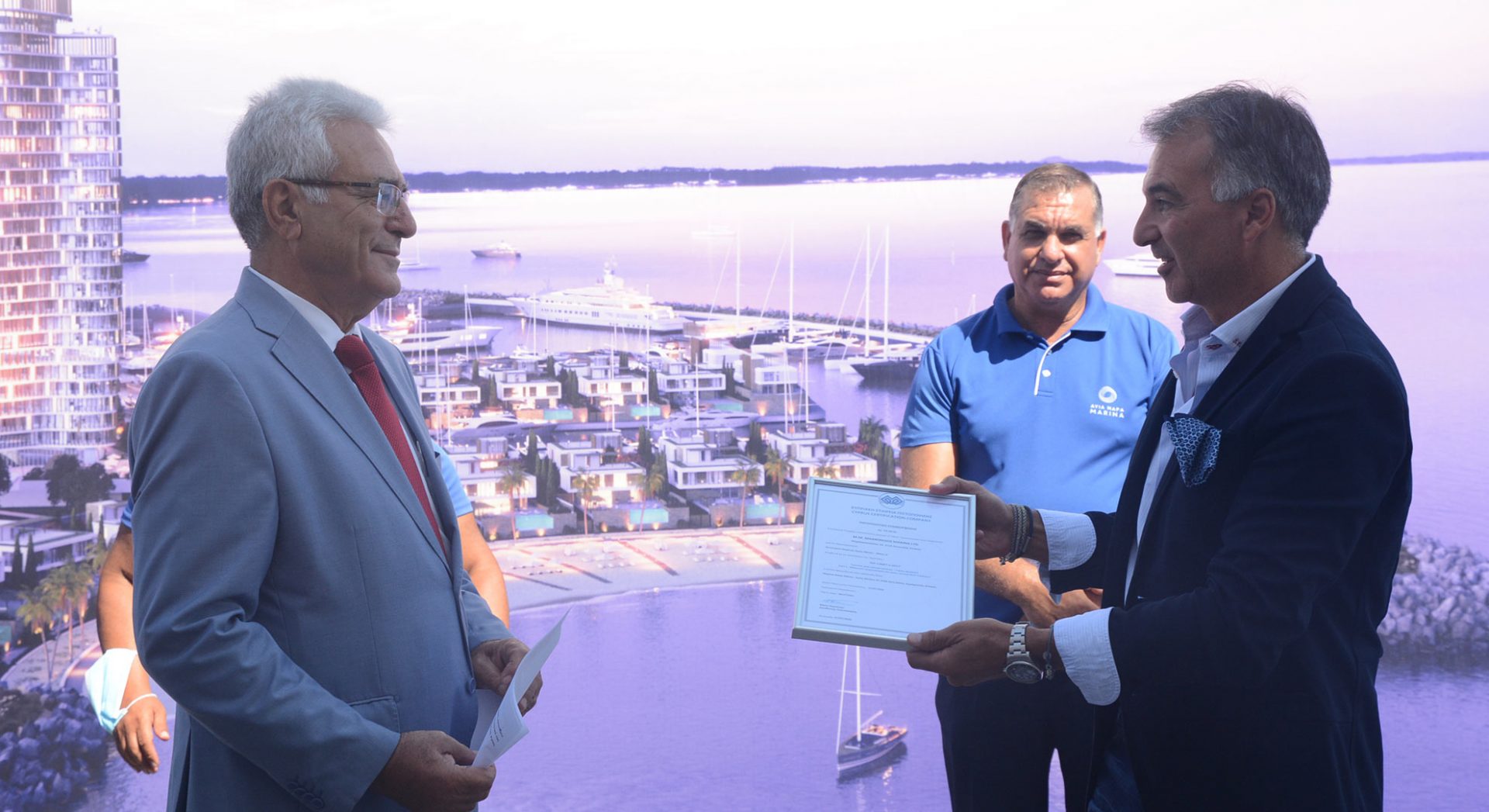 Ayia Napa Marina is particularly pleased to announce that it has been awarded the ISO 13687-1 certification from the Cyprus Certification Company (CCC), pertaining to the operation of the first phase of the marina.
The certification constitutes a particularly important recognition of the exceptional international standards which characterise the development of this iconic project in the Ayia Napa area.
The ISO certification primarily provides operators of harbours and marinas for leisure craft with a practical tool to promote health, safety and respect towards the environment, assisting the development of such marinas and their surrounding environment via the implementation of international standard practices, while providing maritime tourism with useful information and high standard services.  The development of the ISO 13687 (1-3) series became a necessity due to the growing social, commercial and environmental influence of harbours and marinas for yachts.
Upon receipt of the certification from CCC, within the framework of a special ceremony held at Ayia Napa Marina on Friday September 11, 2020, Stavros Caramondanis, CEO of M.M. Makronisos Marina Ltd stated: "The certification stands as a benchmark for the marina industry in Cyprus as a whole, with the Ayia Napa Marina the only marina to date that has attained this certification, defining the minimum requirements for commercial and non-commercial use of harbours for leisure craft and placing particular emphasis on user safety and environmental protection." As Caramondanis highlighted: "I am proud of the progress of the iconic Ayia Napa Marina, which promotes the international character of Cyprus, strengthening the national economy, while simultaneously promoting maritime tourism in the Famagusta area."
On behalf of the Cyprus Certification Company, Othonas Theodoulou, Head of the Board of Directors said: "The certification of the first phase of the Ayia Napa Marina exemplifies the commitment which the management has shown towards adopting and implementing international standards in the field of maritime tourism and contributes to the promotion of health, safety and respect towards the environment in the field of yacht mooring." He also emphasized that: "Ayia Napa Marina is the only marina in Cyprus which has secured this certification."