23/12/2020
Ayia Napa Marina offers financial support to 8-year-old child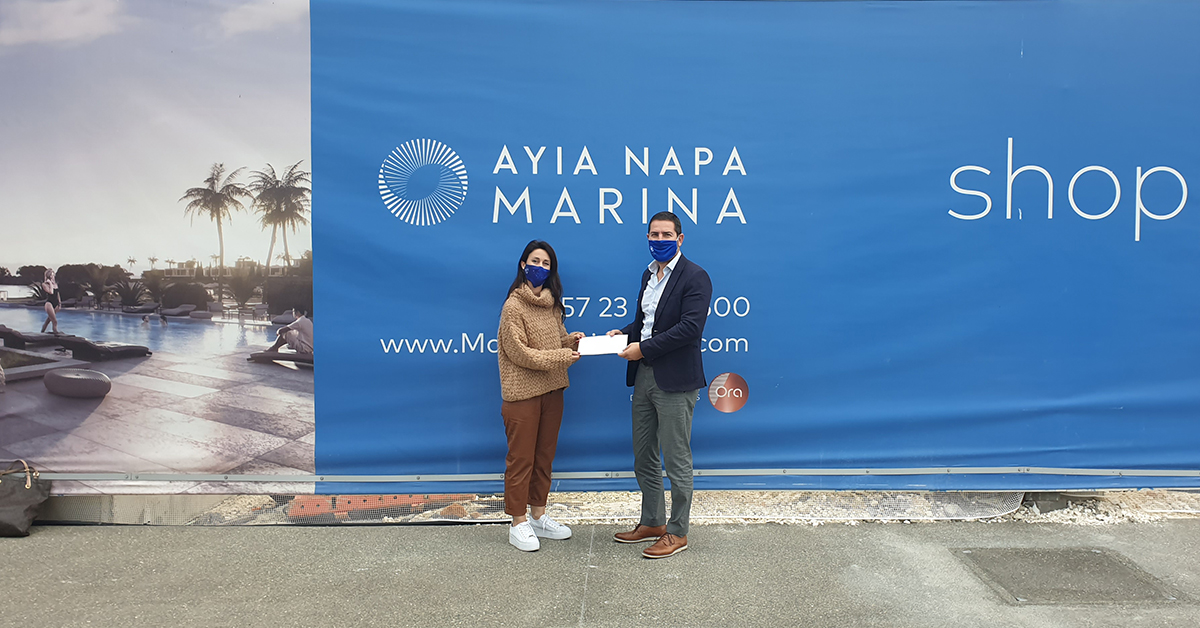 Just before Christmas, Ayia Napa Marina has provided financial support to an 8-year-old child, fighting against cancer with his family.
The support has been offered within the framework of the organisation's Corporate Social Responsibility Programme, helping families in need residing in the Famagusta district.
Offering financial aid via the Cyprus Association "One Dream One Wish", the Ayia Napa Marina management wish to support this young boy's struggle, and the overall efforts made by the association to help children with cancer and related diseases.
While delivering a cheque to 'One Dream One Wish' Larnaca-district volunteer, Kristy Siamaila, the Chief Retail Officer of Ayia Napa Marina, Haris Koureas, noted: "As an organisation, we are driven by a great social awareness of the needs that exist within the Famagusta district in which we operate, and we are once again by the side of our fellow compatriots. In these difficult times we are experiencing, we aim to offer as much help and relief as possible to our little friend, as well as his family".
Receiving the financial contribution during a meeting held at the Ayia Napa Marina offices, Ms. Siamaila thanked Mr. Koureas and the management of the company for their noble donation towards the efforts made by the Cyprus Association "One Dream One Wish", adding that "this Christmas, a deep social conscience and love towards fellow citizens who may be suffering, is more important than ever."