12/07/2019
Construction Progress Update: July 2019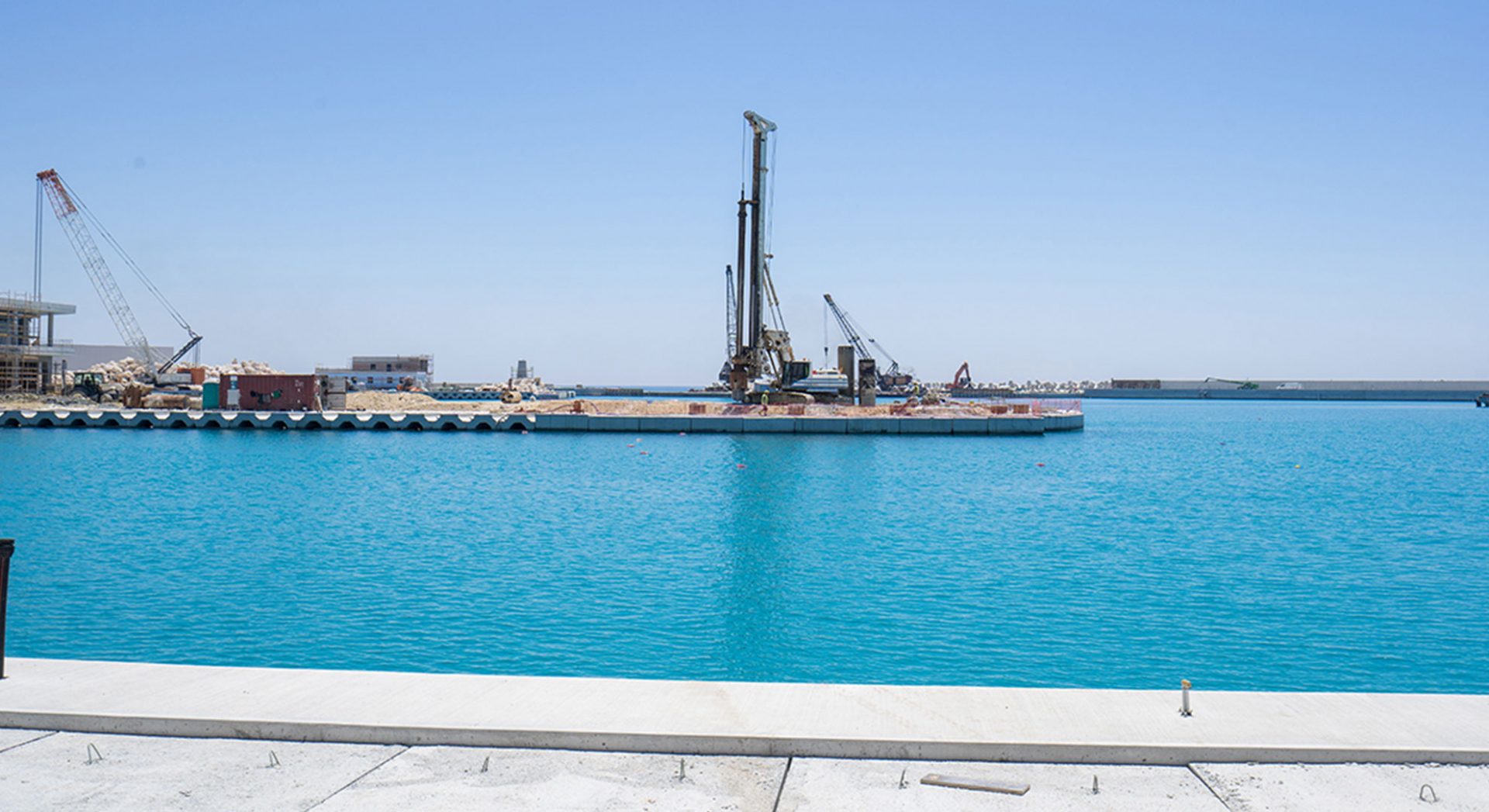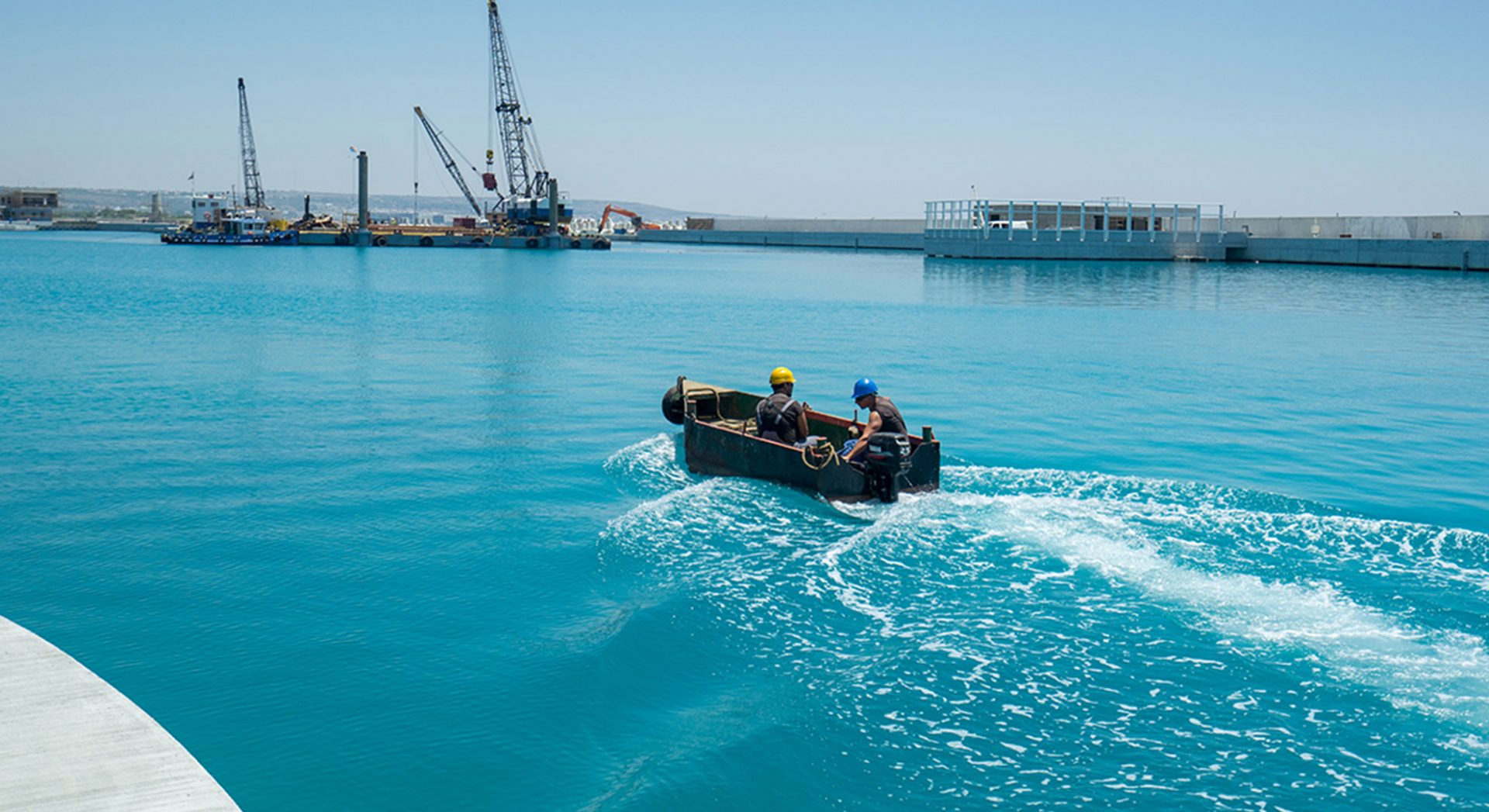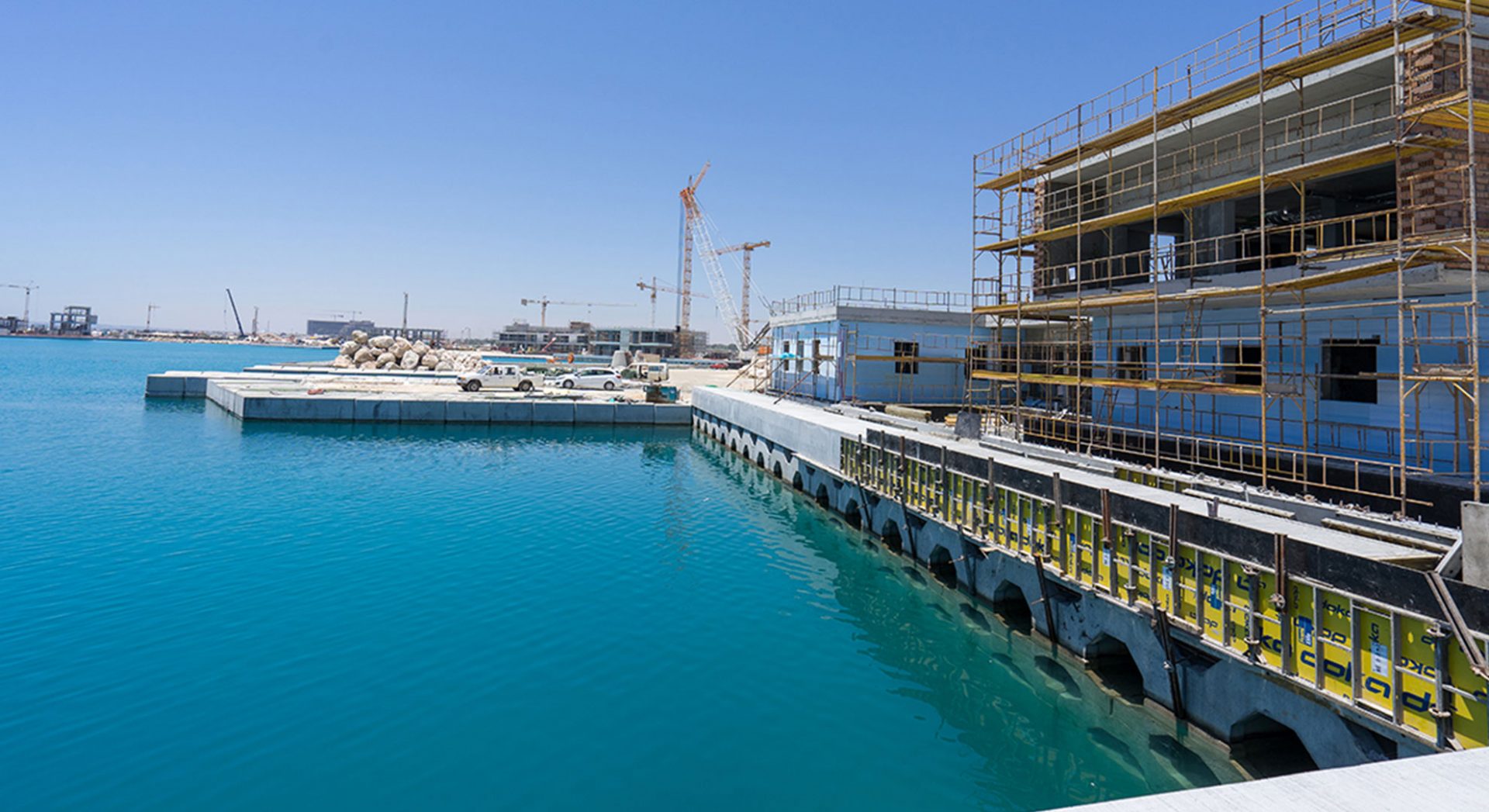 The construction teams of Ayia Napa Marina welcomed July with an ever expanding range of works.
June has been busy and July is expected to be busier, due to the volume of parallel work that is happening on site.
Infrastructure works continue, with the teams installing electromechanical and plumbing systems around the road network, that is also being built. The same services are being installed into the car park, which is at an advanced stage of construction.
Regarding marine works, piles installation under the floating docks is well underway. Specifically, the piling has been completed under the Athena, Poseidon, Apollo and Era docks. The installation of the pontoons [the upper parts of the docks] is expected to commence mid-July.
As for the buildings, finishes are currently being installed on the essential buildings, such as the governmental and harbour master ones, where plastering is being done on the commercial area buildings. Piling has been completed under the Yacht club and Event Centre platforms, and the East Tower's foundation is proceeding as planned, with the third cast being completed.