21/03/2019
Construction Progress Update March 2019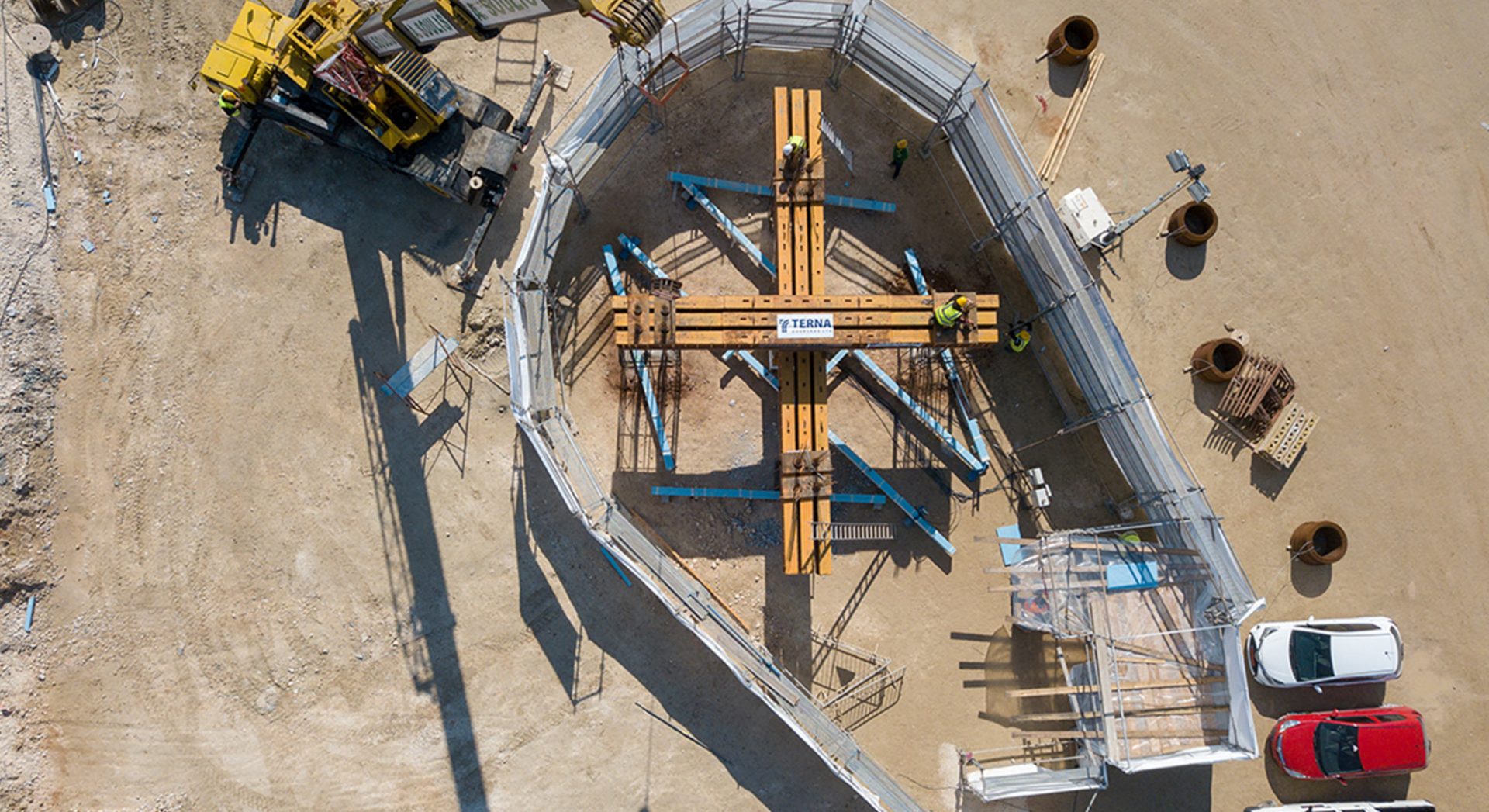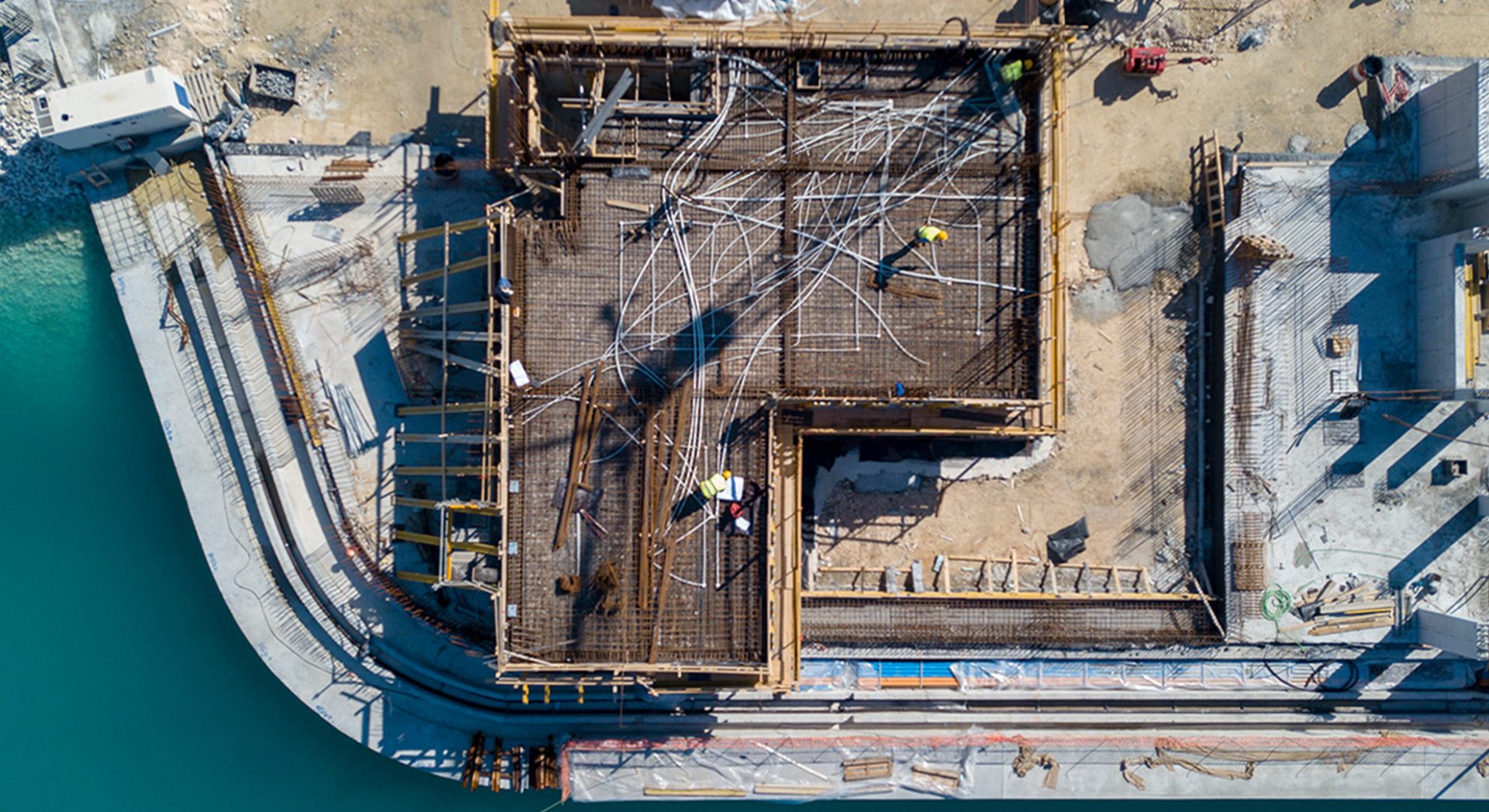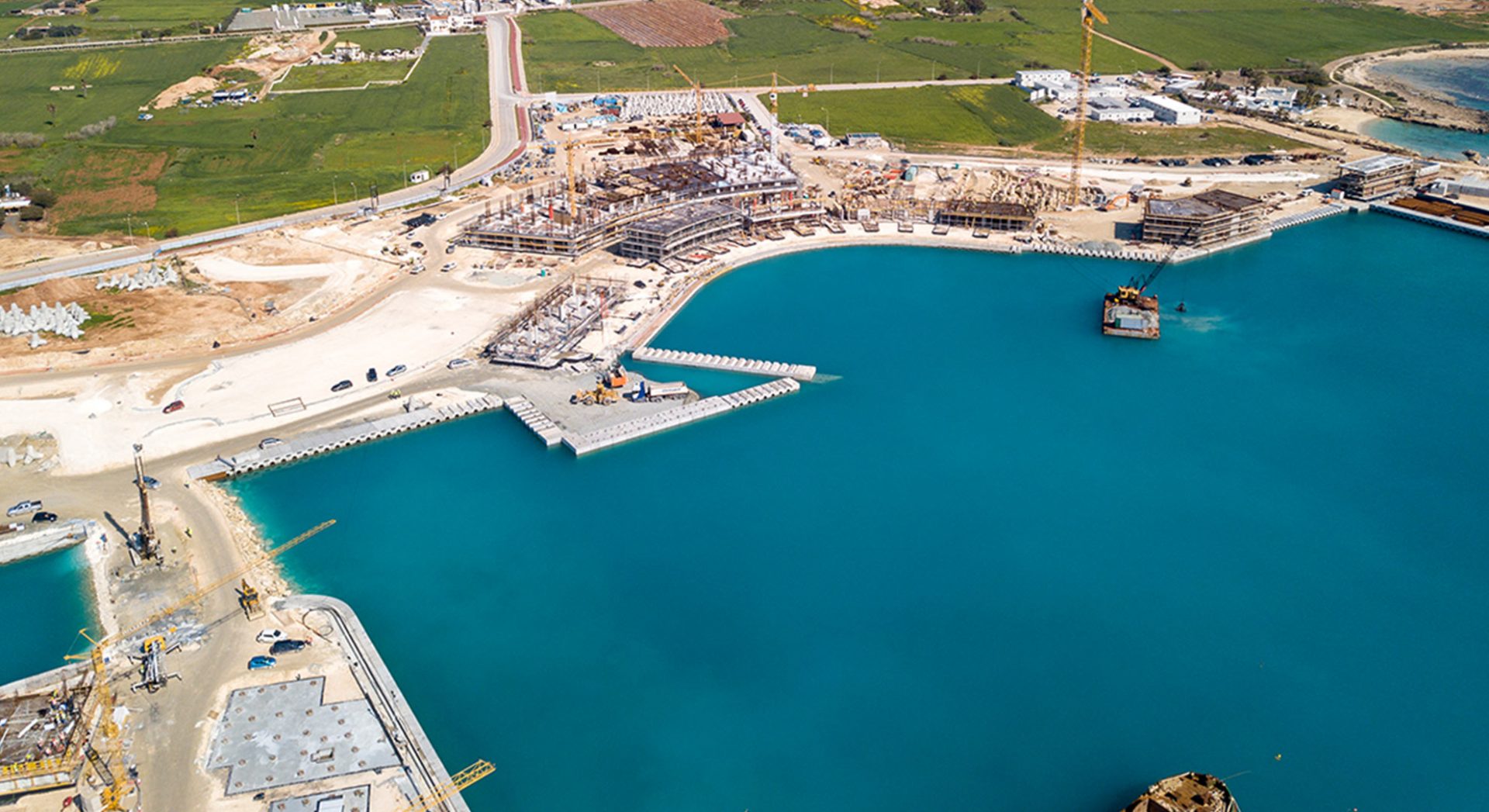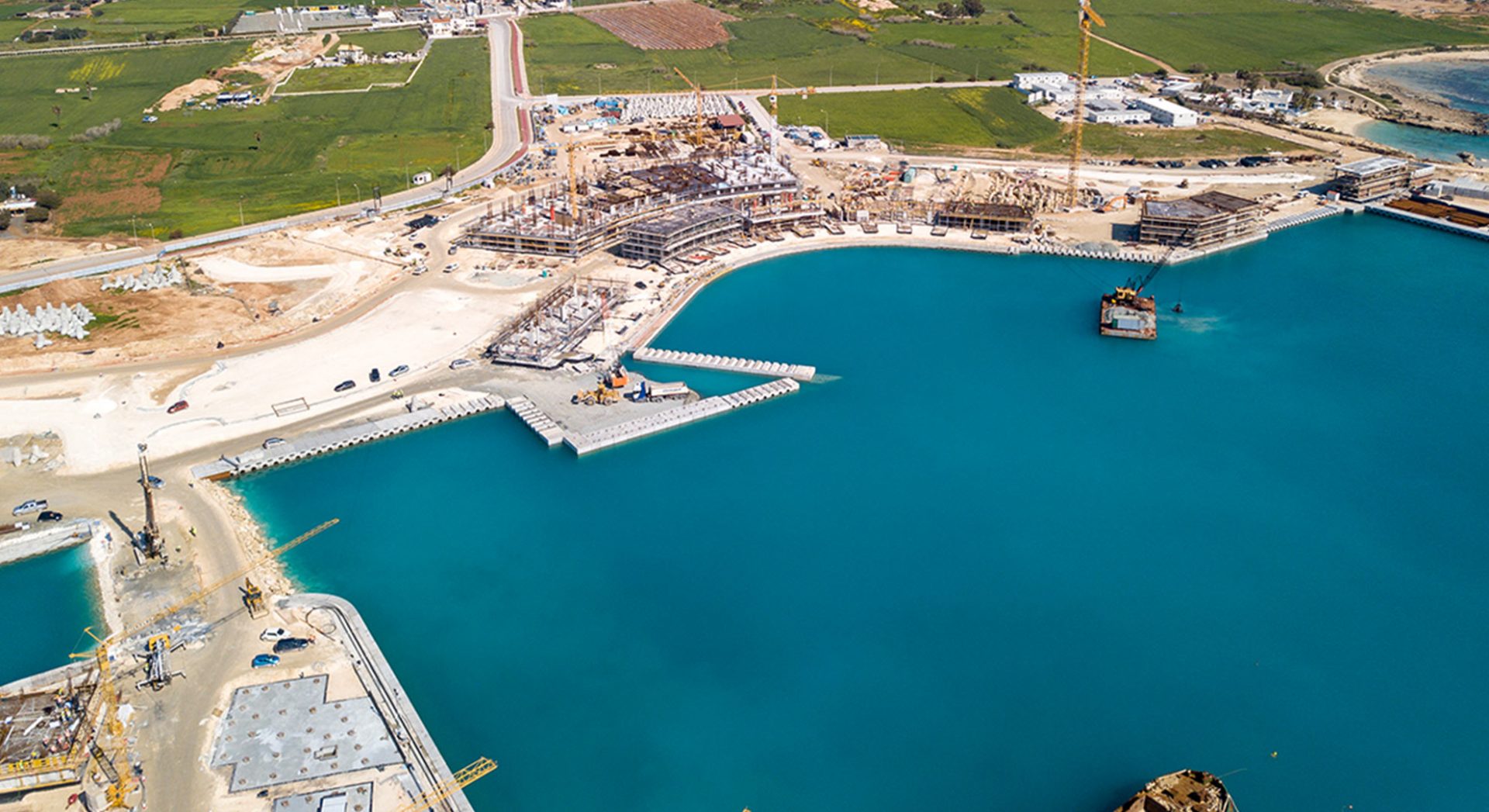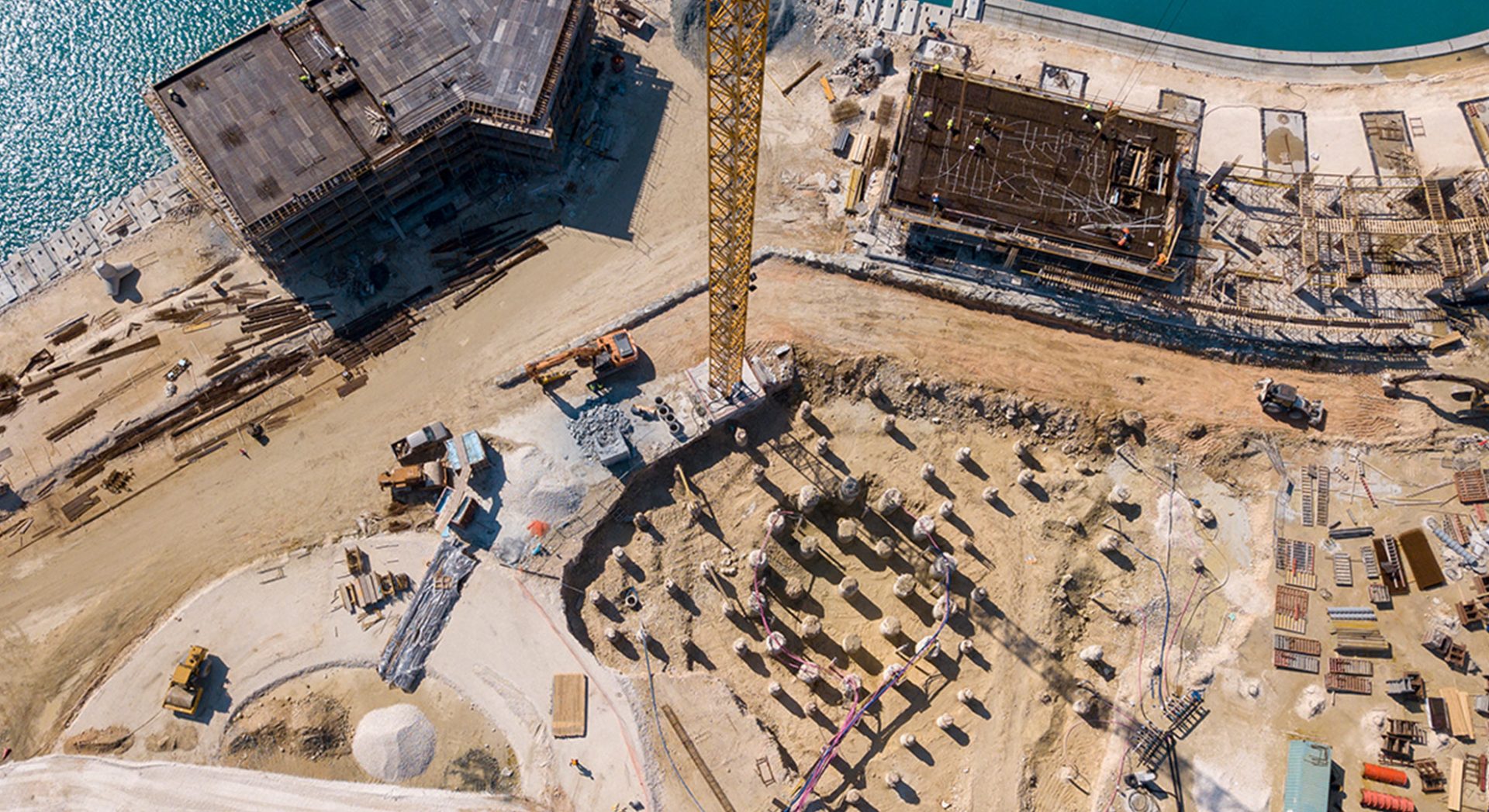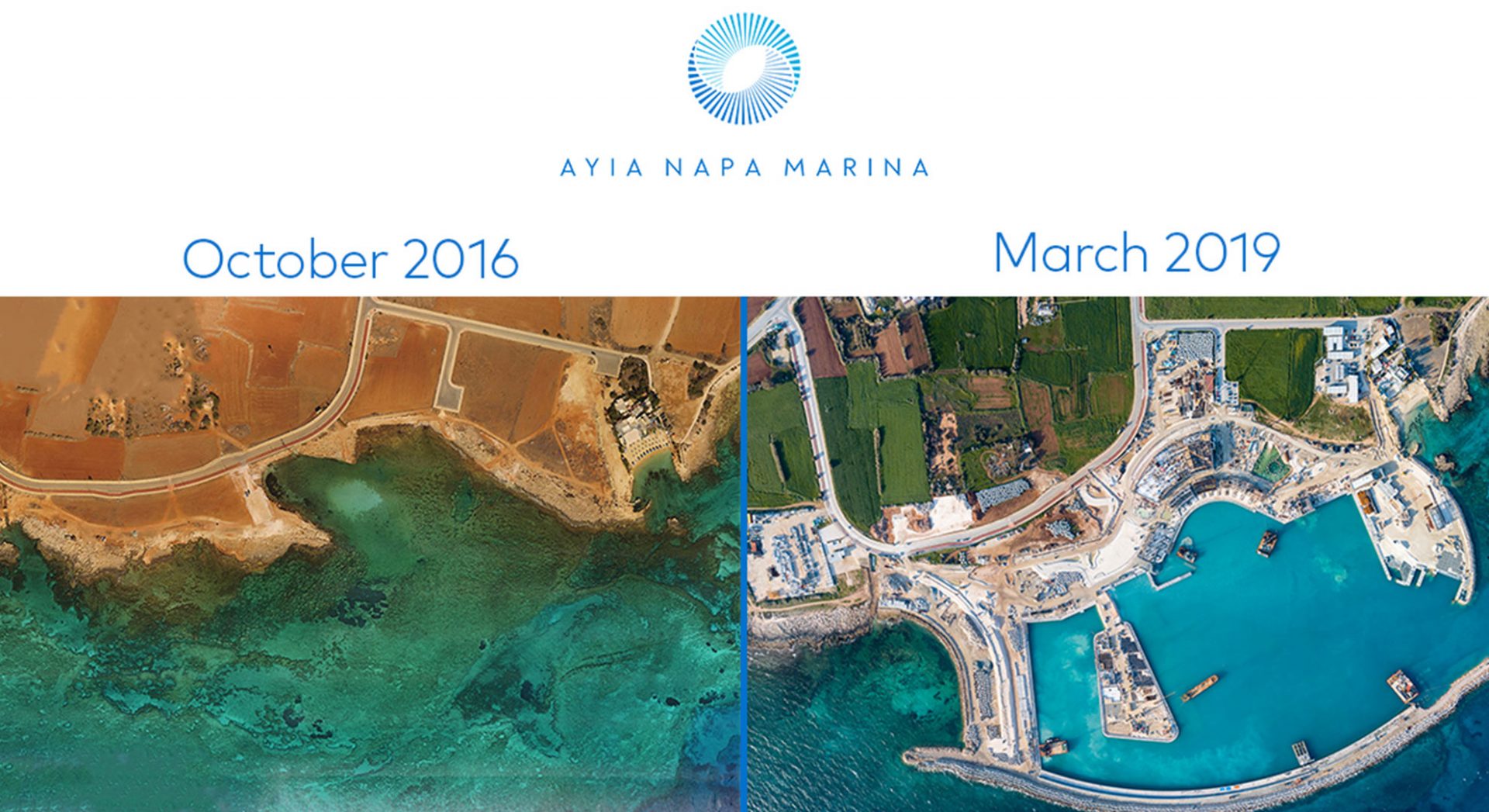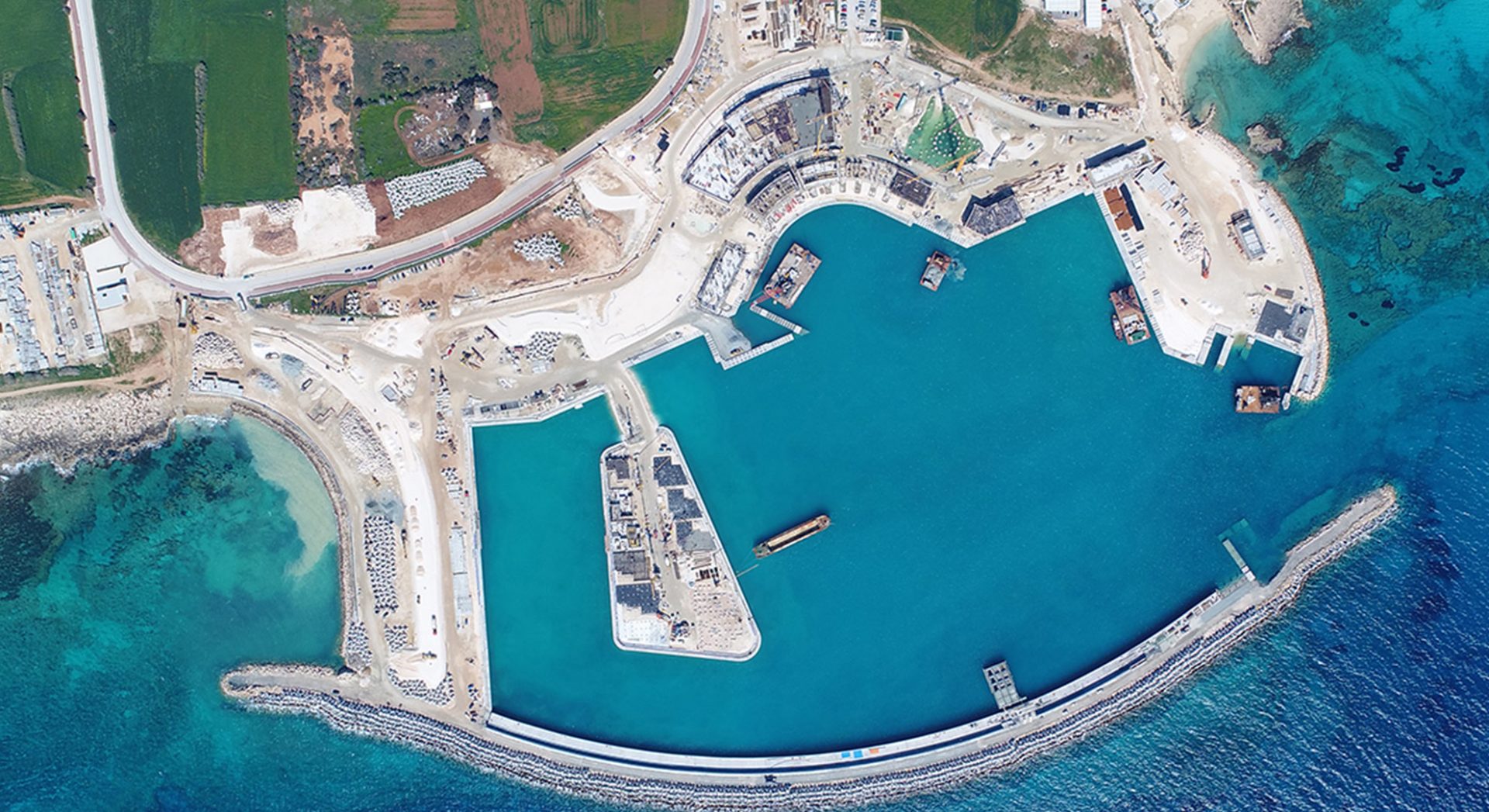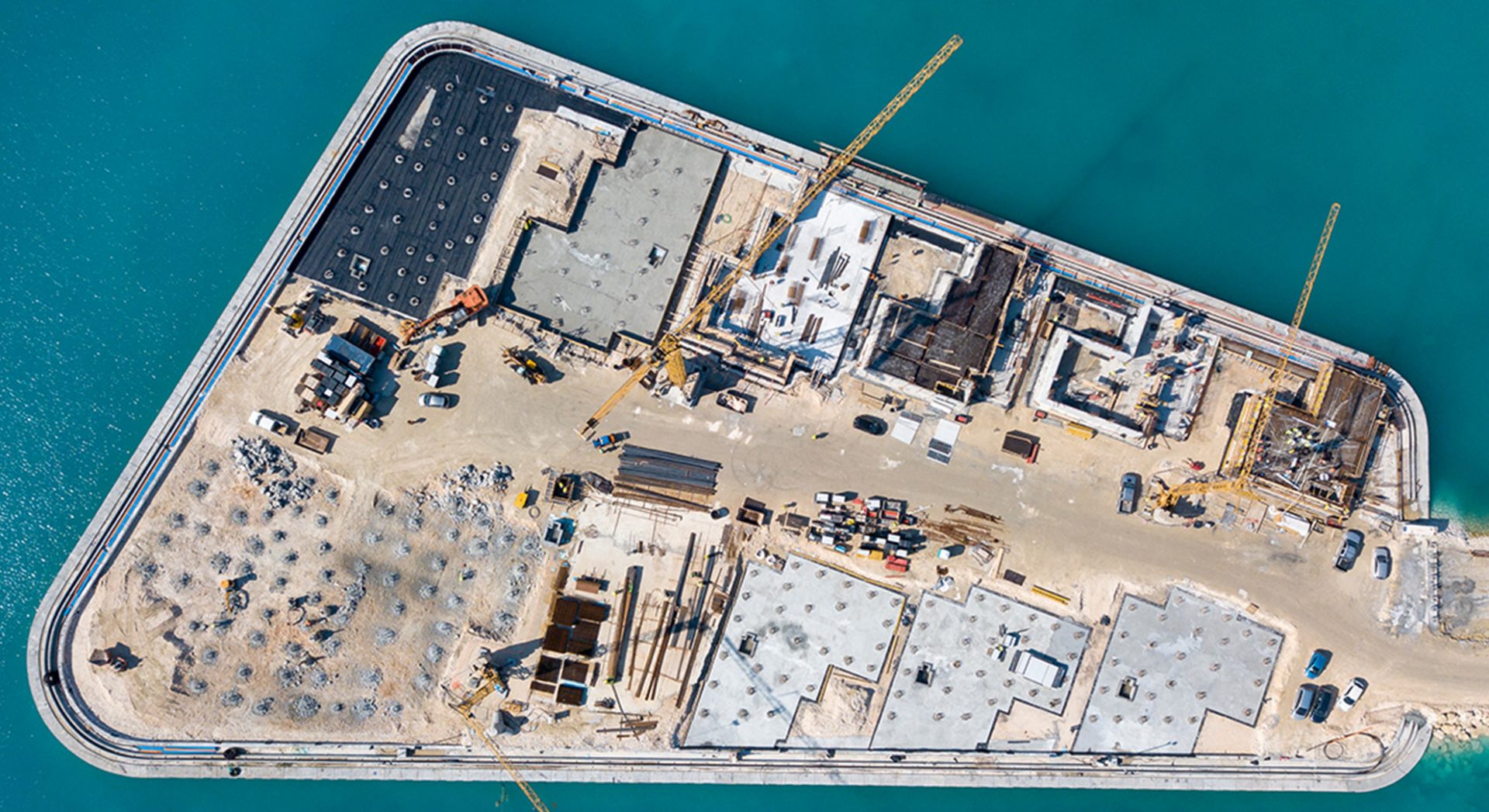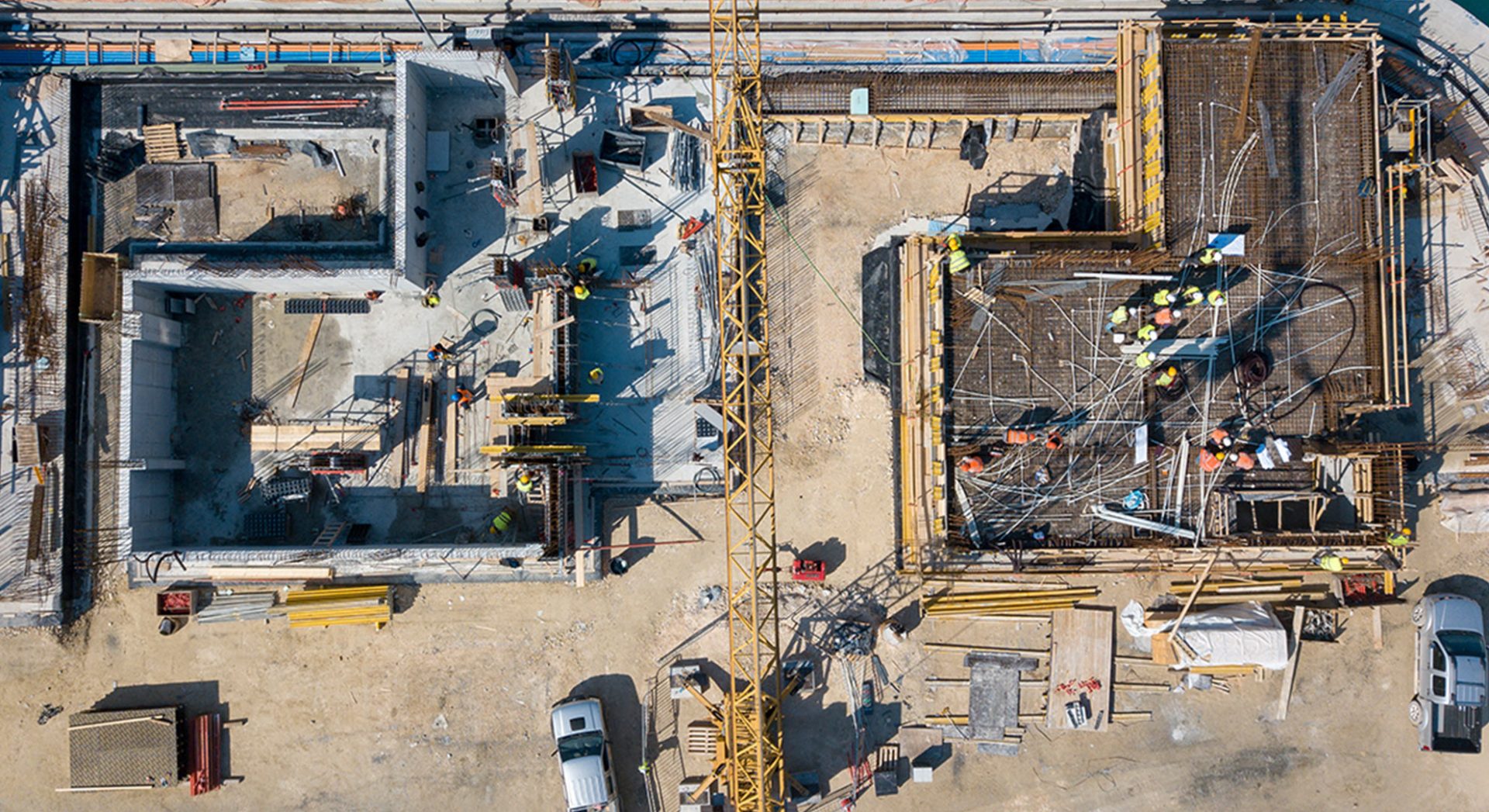 We are very excited to release another construction progress update!
During February and March, the pace has been more rigorous than ever, with a lot of buildings and infrastructure being developed further within the project.
Work Phase 1 (WP1) is almost complete. This consists of infrastructure and marine works, as well as the essential buildings. The infrastructure and marine works are proceeding as planned, with the breakwater just shy of full completion. The precast concrete elements are also nearing completion of installation. Regarding the reclamation and blockwall installation, only some bits remain around the project.
The essential buildings such as the government, maintenance, chandlery and administration buildings have progressed quite quickly.
Work Phase 2 (WP2) has also commenced dynamically. The Pyare area can be clearly seen now, since the commercial buildings and parking garage have taken shape and are at about 30% completion. In regard to the residential buildings, the island villas' construction has progressed significantly, with each villa being visible.
Work has also commenced on the towers. The East Tower's foundations are in place and excavation has began so the construction can proceed. The engineers are also performing pile tests on the West Tower's area, to determine the density of the soil underneath and take any measures necessary to reinforce the structure.
Take a look at the video to grasp the progress of the project!