31/05/2018
Construction Progress Update May 2018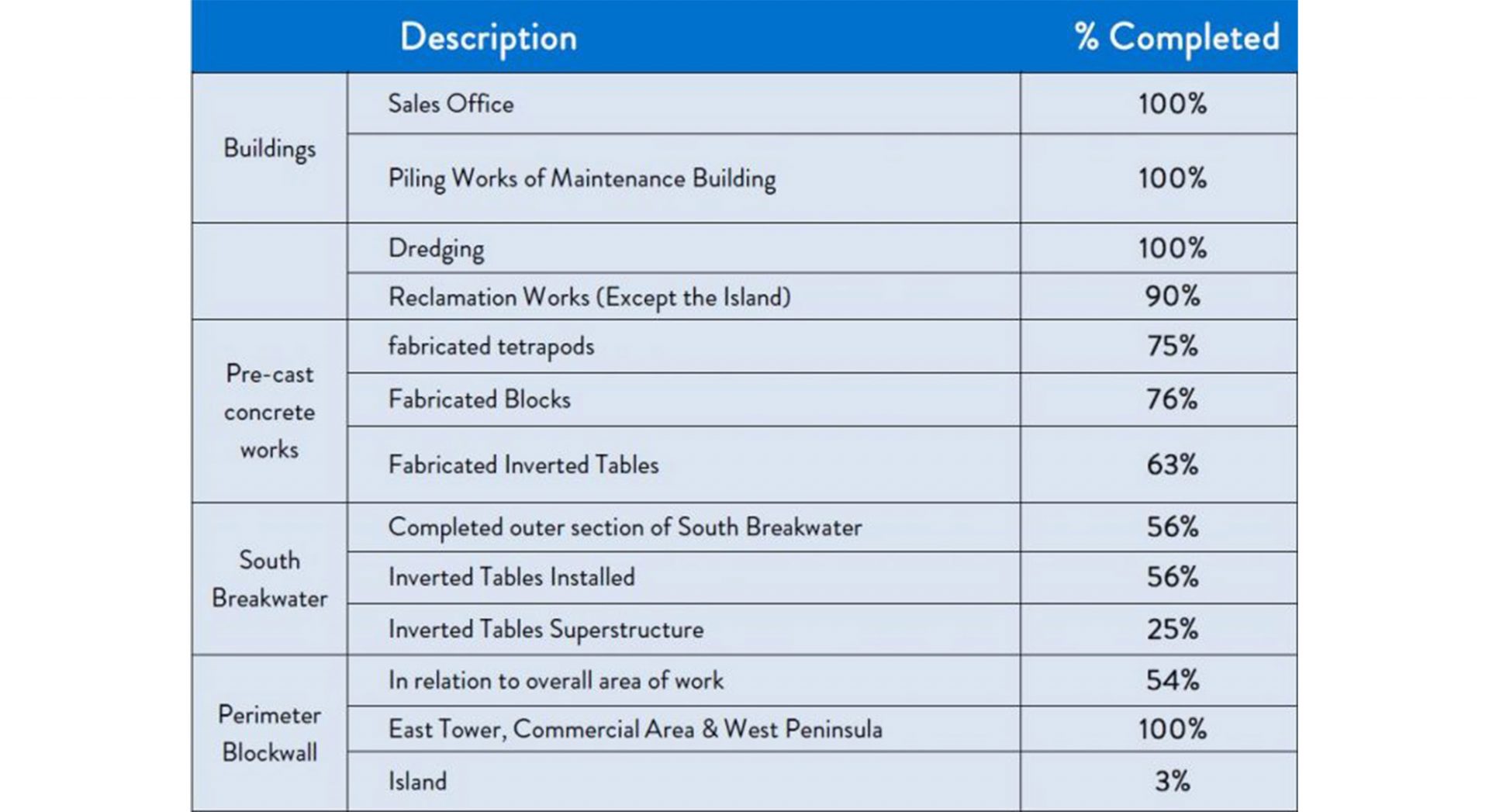 We are glad to update you on the latest news regarding the construction progress of Ayia Napa Marina.
The project's construction is proceeding as planned by the initial timeframe. Below are the statistics of the construction's progress.
The reclamation works are very close to completion, excluding the island's reclamation, which has started. The fabricated concrete components are nearing completion and the project's construction is expected to accelerate following the completion of concrete works.
The blockwall around the East Tower, Commercial Area and West Peninsula is completed, giving shape to the marina and defining the basin.
Regarding the residential phase of the project, the mobilisation of the main contractor has been completed. Significant progress has been made on the pile loading tests, which were conducted for the East Tower, the Commercial Buildings, the Villas and the Beach Club.
Click on the videos below to see the latest drone footage.