13/09/2018
Construction Progress Update September 2018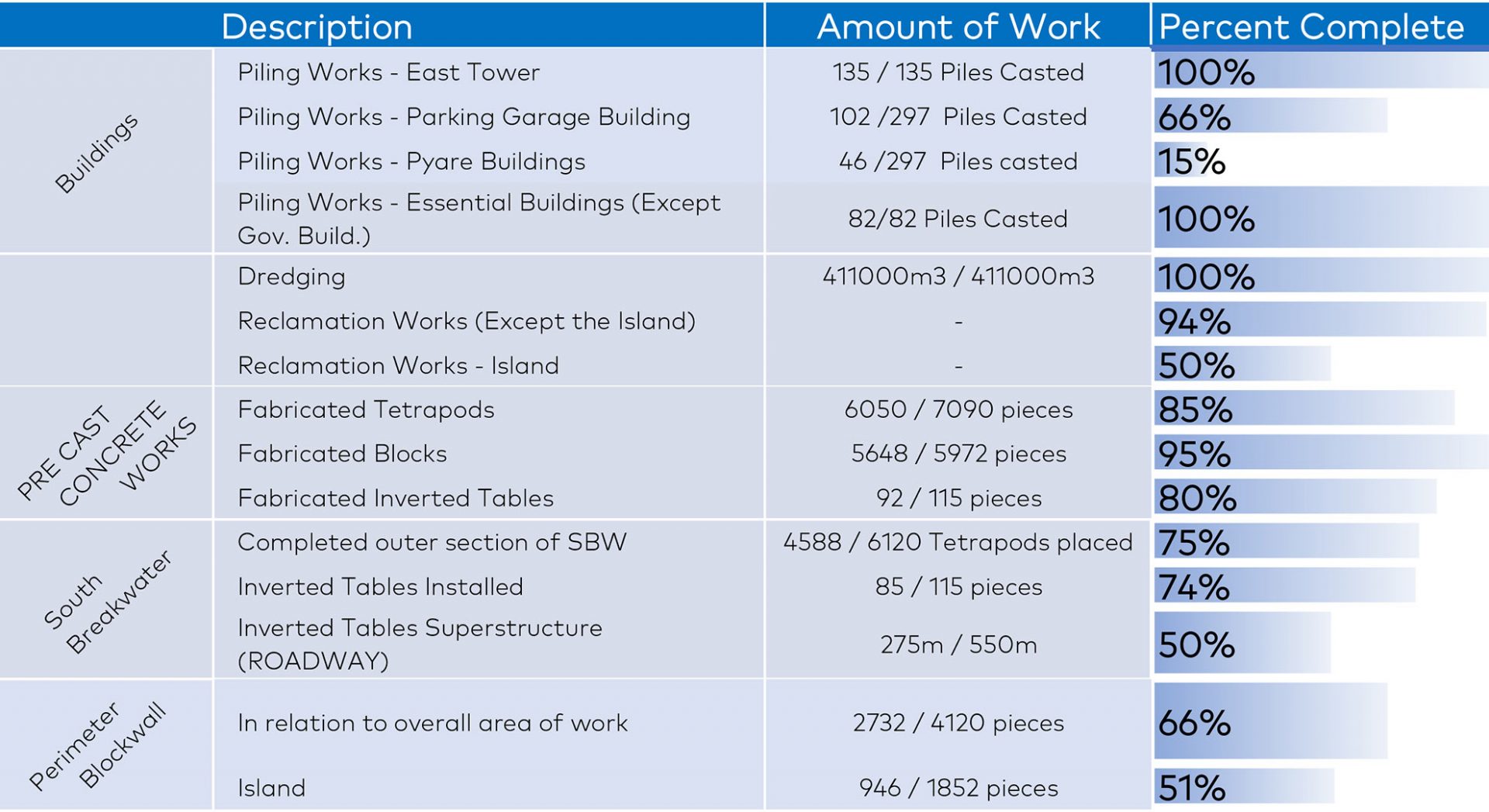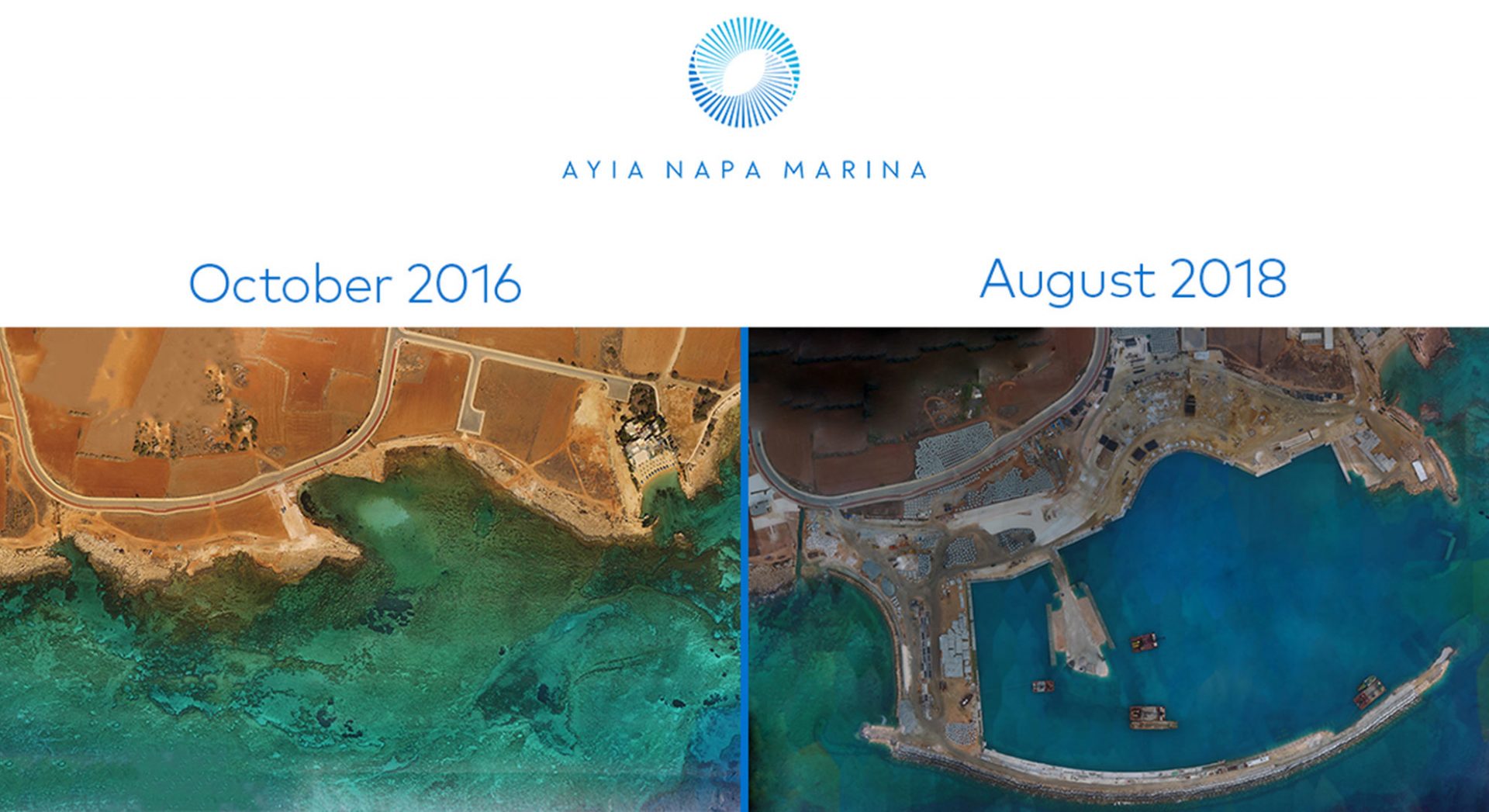 Construction has progressed steadily in August.
Piling works for various buildings have been completed or are nearing completion, with the East Tower and essential buildings leading the way.
Reclamation is almost complete around the project, and the island reclamation is proceeding quickly, with 50% already complete.
Pre-cast concrete works are also nearing completion, with most units already being prepared for installation in the designated areas.
The South Breakwater's construction is also proceeding steadily, with the outer section being at 75%. Tetrapods are still being placed, as well as inverted tables that will support the roadway.
The perimeter blockwall is at 66% completion, and the island's blockwall is at 51%.