17/12/2018
What is the Ayia Napa Marina's great competitive advantage?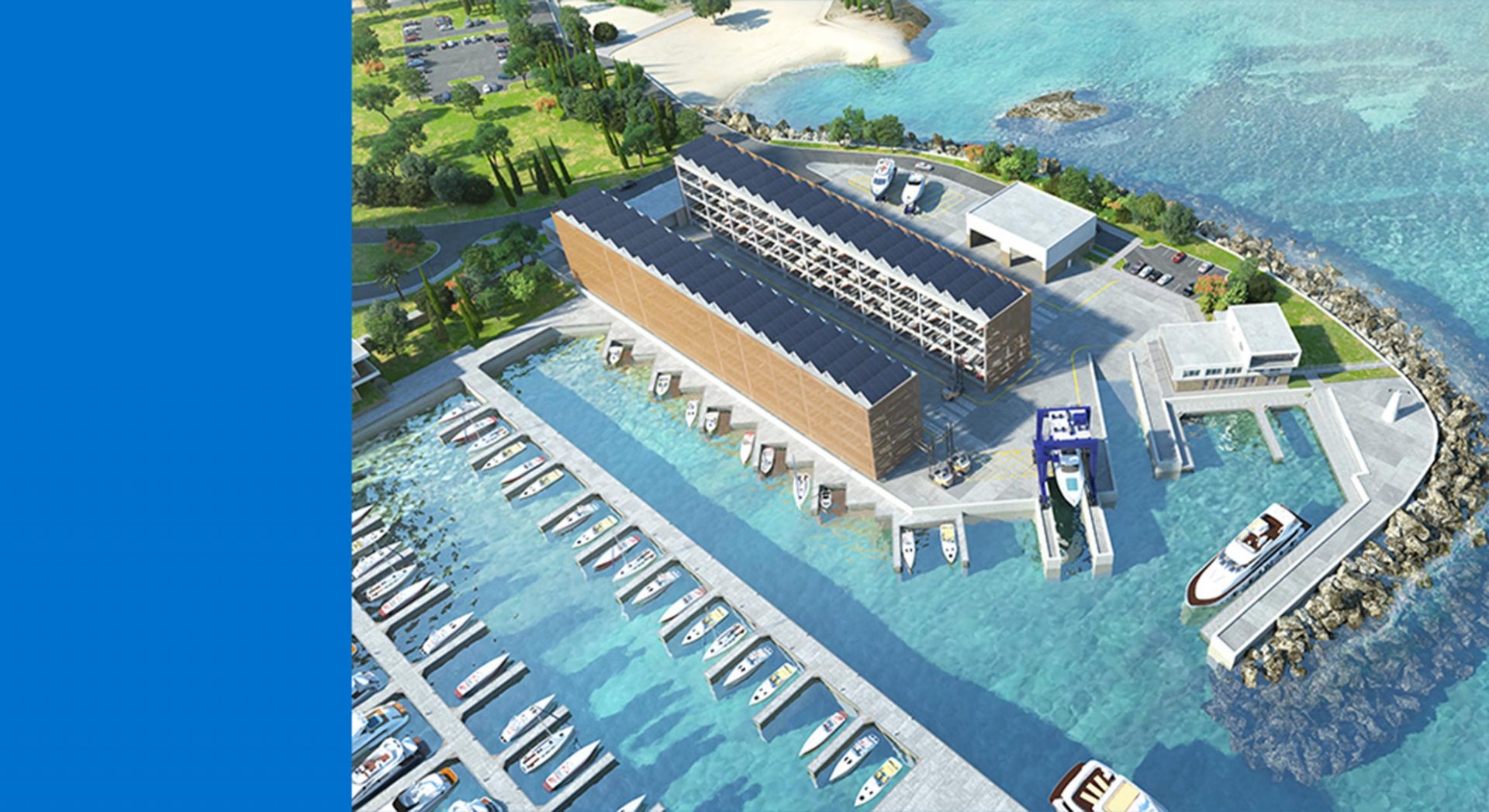 So, what is the Ayia Napa Marina's great competitive advantage?
Listening to this question, everybody starts thinking of the great apartment towers, the astonishing villas on the water, the luxurious facilities, the berths and the great sea and beaches of the Makronisos area.
Even though all the above make this project unique, its real differentiation from its competitors is the Dry Stack.
For those who do not know what a Dry Stack is, they can imagine it as a shelf for boats. A negative fork lift can stack the boats up to 4 levels and store boats up to 10 meters. The Ayia Napa Marina's dry stack can store up to 220 boats.
Why is this so unique?
Cyprus is an island with more than 340 days of sunshine per year and superb weather conditions. Unfortunately, marine culture is not yet developed to its full potential. With the dry stack everybody benefits.
Foreigners who either visit the island for holidays or/and business can easily have their boats stored on the Dry stack. This will maintain their boat from damage by seaweed and the impact salty water can have on the hull in the long run and it's much cheaper compared to having a berth. Last but not least, every time the boat is needed, somebody is putting placing it in and out of the water, saving you hassle and sweat.
On the other hand, for Cypriots, especially the ones who love the sea, can finally afford to have a boat. They do not need storage place at home or elsewhere, they do not need a car to transport the boat and this just makes their life so much easier.