16/08/2022
The best beaches in Cyprus to visit during your holidays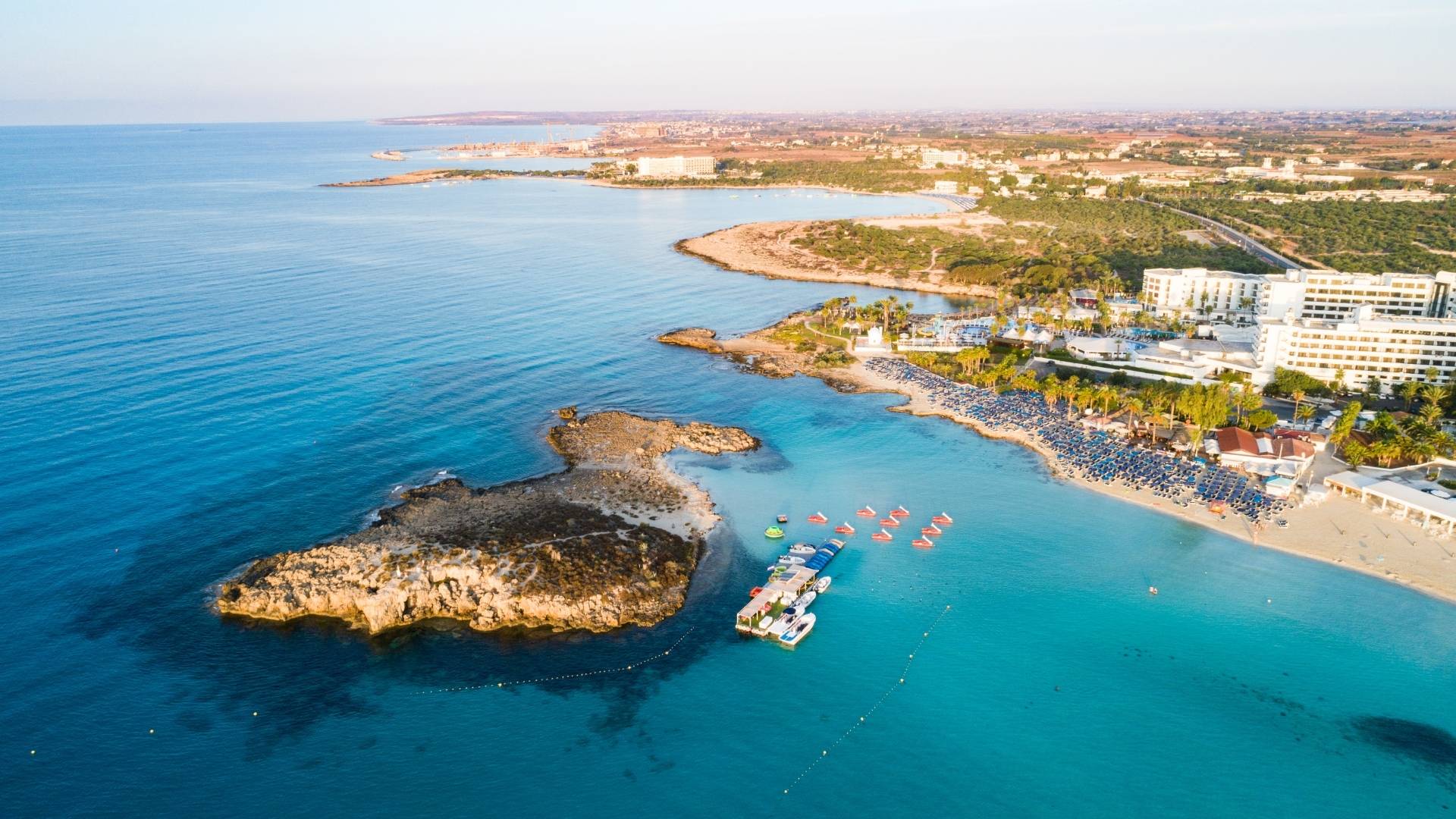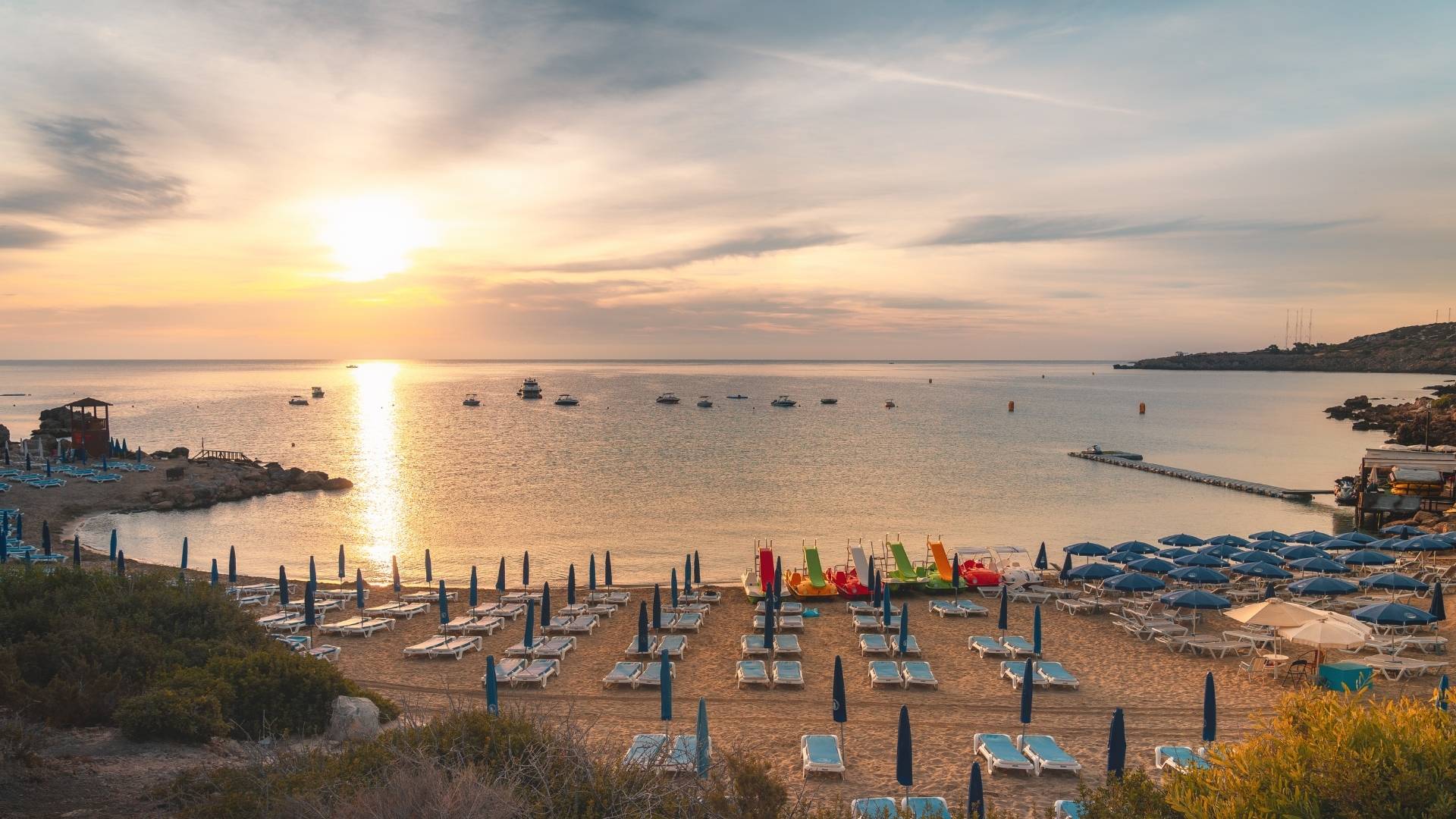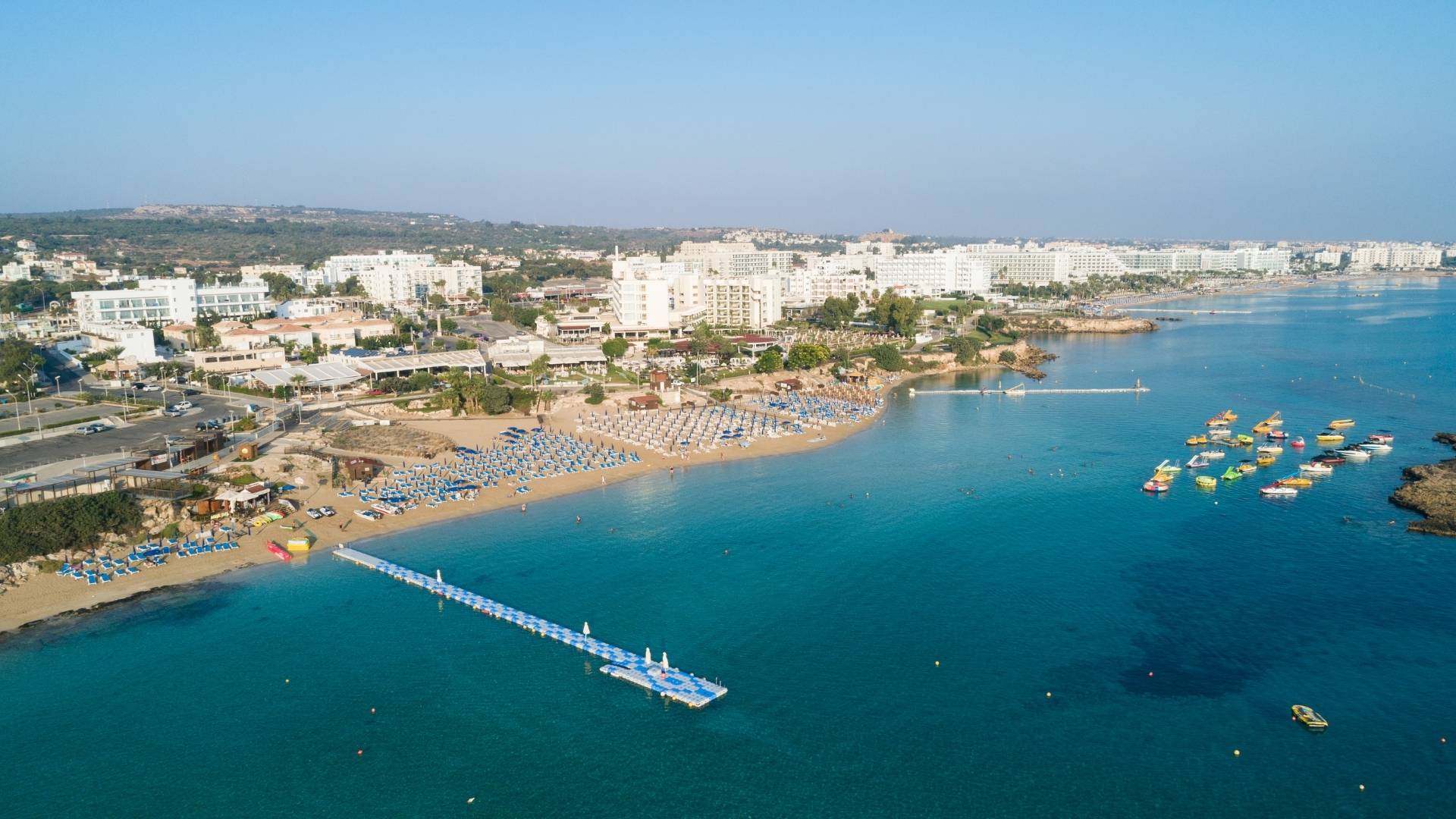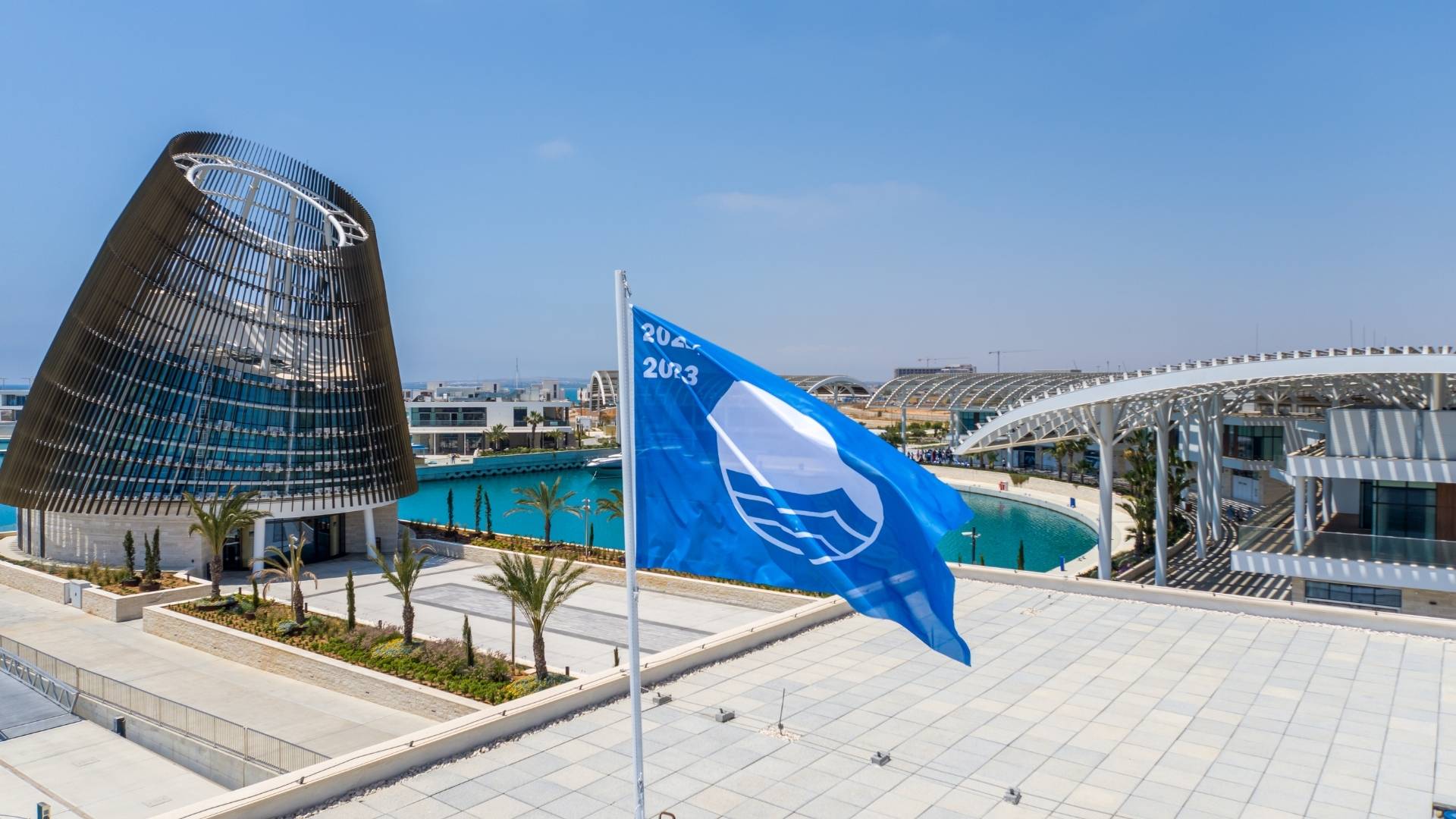 From scenic coves cradling turquoise seas to sweeping bays fringed with towering palms, the Cyprus coastline has it all. A true beach-lovers haven, there's no shortage of breathtaking spots to discover across the island. Many of the island's beaches have also been awarded an iconic Blue Flag; meeting high EU standards of cleanliness and safety. Whether you love to get lost in the pages of a good book or are excited about trying out a new watersport, you're truly spoilt for choice. Here are some of the best beaches in Cyprus that you've got to visit. Let's take the plunge together!
Coral Bay, Paphos 
The rugged west coast of Cyprus may not have as many sandy beaches as the island's east coast, but there's one Blue Flag stunner that deserves a place on everyone's bucket list: the gorgeous Coral Bay. The 500-metre stretch of soft golden sand, dotted with countless umbrellas and sunbeds, is flanked by impressive limestone headlands. And given its natural beauty, Coral Bay is popular with just about everyone, attracting families, young couples, and teenagers. Even those looking for a little peace and quiet can head to the far end of the bay for a lazy day away from the crowds that congregate beneath the beachside bars and cafes.
Lara Bay, Akamas
Hidden away in the gorgeous Akamas peninsula – an area of great ecological significance and outstanding natural beauty – this slice of unspoiled paradise may be just the getaway you've been looking for. You'll need a 4×4 to find it, but rest assured, it's well worth the somewhat bumpy ride! The waters are crystal clear, the views are outstanding, and you'll have plenty of space to call your own in an area untouched by tourism. You may even make friends with the green and loggerhead turtles that arrive to lay their eggs in the summer months. Keep in mind that there are no amenities at Lara Bay, so you'll need to take a cool box and umbrella. This spot is hands down, one of the very best beaches in Cyprus for nature lovers and anyone looking to escape the summer crowds.
Konnos Bay, Ayia Napa 
While the west coast of the island is beautiful, it's the east coast that boasts the most spectacular turquoise waters. And if you're also after a view to remember, make your way towards the breathtaking Konnos Bay. Another Blue Flag beauty, this one is located just before the start of Protaras at the edge of the rocky Cape Greco National Forest Park. Look out for the signposts as you'll need to follow a downhill winding road through scented pines before you reach this crescent-shaped beauty. Be sure to take a moment to take in the panorama when you're halfway down. Once at the beach, splash about in the calm iridescent waters (perfect for snorkeling) kick back on one of the many sunbeds, or enjoy a cool refreshment at the shaded hillside café. You'll be rewarded with scenic views across the sparkling seas.
Fig Tree Bay, Protaras 
You must visit Fig Tree Bay at least once during any summer holiday. Not just celebrated as one of the best beaches in Cyprus, it has been ranked as one of the 7 most beautiful beaches in Europe and rated as the 22nd 'Best Beach in Europe' by TripAdvisor's 2022 Travelers' Choice Awards. Kids will love all the action on this glistening Blue Flag strip and the whole family can head out on a watersports adventure. From flyfish to kayaks, jet skis to pedal boats, there's heaps of fun to be had. Countless restaurants and cafes will also keep you energized throughout the day, while hip and happening beach bars beckon when you need to quench your thirst.
Nissi Beach, Ayia Napa 
Hands down one of the most photographed seaside spots in Cyprus, Nissi Beach is a renowned tourist hot spot for good reason. Often listed among Europe's best beaches, it was recently named fourth-best beach in Europe by TripAdvisor's 2022 Travelers' Choice Awards. Suffice to say this white sand beauty lures visitors from around the globe who can't get enough of the paradisical setting, often likened to the Caribbean. If you're yearning for peace and quiet, you may want to stay away from this busy strip and its bustling beach bars. But if you'd like to dip your toes in what may just be the most phenomenal powdery white sand in Cyprus as you gaze out across the aquamarine waters, the buzzing Nissi Beach is worth adding to your list.
Makronissos, Ayia Napa 
Just a stone's throw from Nissi Beach, you'll find the equally enticing Makronissos. Another magnificent stretch with ultra-fine sand and crystal-clear waters, this beach (actually comprised of three coves) keeps everyone happy with a wide array of amenities and plenty of sunbeds. But that's not the only reason why this Blue Flag beach is regarded as one of the best beaches in Cyprus. Beyond beachside fun, this spot is a historical marvel, home to the Makronissos tombs. A fascinating spot for history lovers, these rock-cut tombs used in the Hellenistic and Roman periods sit beside a small sanctuary and ancient quarry. Never has a day out at the beach been so inspiring!
As you explore the best beaches in Cyprus on the island's east coast, head to the Blue Flag-awarded Ayia Napa Marina; the hottest new seaside destination for a seaside stroll, some retail therapy, a cool cocktail, or satiating dining experience in style. Enjoy a culinary adventure in calm surroundings at Sueno Azul or head to Riva Beachouse; an ideal spot to kick back, unwind and enjoy the ultimate summer vibes by the turquoise waters of the Med. Lovers of Japanese cuisine can delight their taste buds with a taste of sea perfection at Sushi Yama, while Le Deli Robuchon is the place to be for French savory deli treats and divine desserts at any time of the day. For the ultimate evening fine-dining experience, L'Atelier Robuchon truly raises the culinary bar.
Find out more about Ayia Napa Marina and everything you can enjoy in the inspiring Commercial Village here.