22/11/2022
Festive atmosphere and many surprises at Ayia Napa Marina's Christmas Village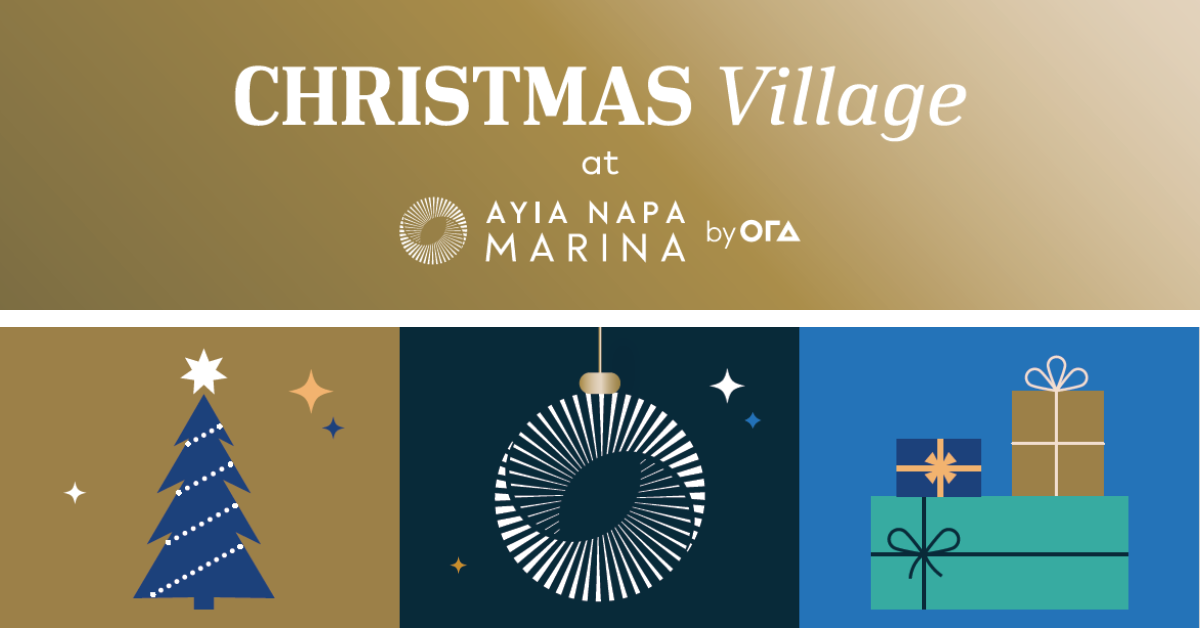 Rich festive program for kids and adults from December 4th to 30th
This Christmas, Ayia Napa Marina is transformed into a huge Christmas Village for a whole month full of dazzling holiday activities. Specifically, from December 4th to 30th 2022, kids and adults will have the opportunity to witness the festive period's magic through impressive decorations and activities for the whole family.
The magic at the ultimate hot spot in Cyprus begins on Sunday, December 4th with the lighting of the Christmas Tree and the Commercial Village at 17:30, and continues with activities for the whole month of December. Arts and crafts, Christmas Market, games, dancing, music, mascots, theatre, live links, snow show and, of course, the gift-giving Santa Claus are just some of the festive surprises that will be featured. The commencement of the events will be honoured with the presence of the President of the House of Representatives, Annita Demetriou, representatives of the Church, Mayors, Parliament Members of Famagusta and other local officials.
Aiming to bring smiles to kids and adults alike, Ayia Napa Marina offers the perfect setting for the entertainment of the whole family to create unforgettable memories. And since we have all spent many Christmases in the mountains or in the city, the year has come to live the ultimate Christmas experience by the sea.
This year, all roads – by land and sea – lead to the Christmas Village at Ayia Napa Marina. A unique experience for the most beautiful time of the year, at the ultimate destination for every season of the year.
Check out the complete festive program by clicking below!
AT CHRISTMAS, ALL ROADS LEAD HOME.
LET AYIA NAPA MARINA BE YOURS!