20/12/2021
Ayia Napa Marina donation helps bolster Autism Support Famagusta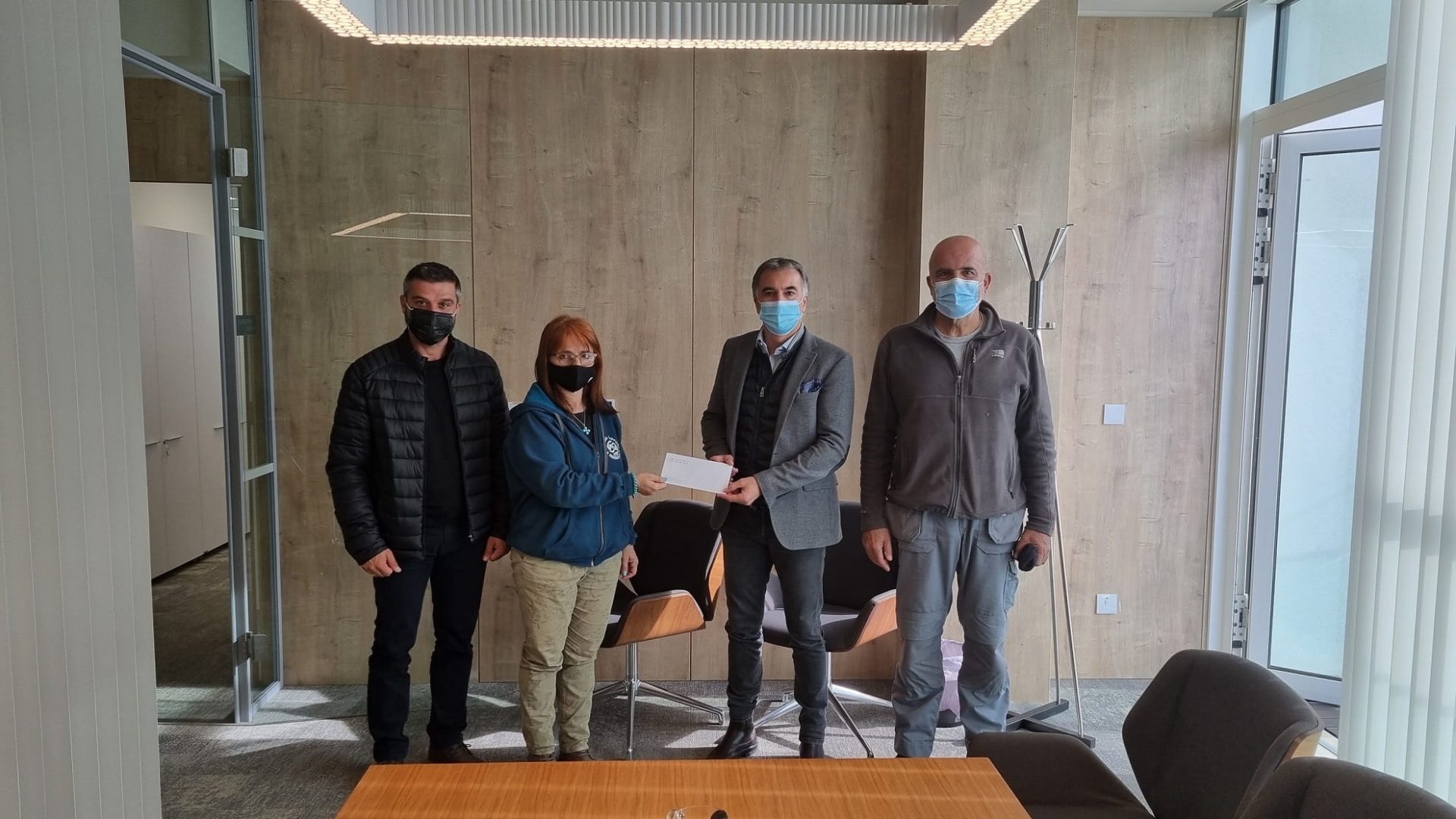 Within the framework of its Corporate Social Responsibility Programme, Ayia Napa Marina has donated money to bolster the Autism Support Famagusta association, aiming to assist and meet various needs of individuals on the autism spectrum, as well as the needs of their respective families. Ayia Napa Marina has been helping the association since 2017 – alongside a wide range of activities undertaken in support of various non-profit organisations and society at large – with contributions to the association amounting to 4,000 euro for the implementation of the first phase of construction of Ayia Napa's SMILE Autism Centre.
Autism Support Famagusta was founded in 2013 to support and empower parents of individuals with autism in the Famagusta area. The association provides a home help service for parents who are in immediate need, as well as a summer school with specially trained staff caring for children diagnosed with autism. It also organises teacher training seminars focusing on the further specialisation of educators in the area.
Ayia Napa Marina CEO, Stavros Caramondanis, stated: «Ayia Napa Marina always strives to support the local community and society at large via its actions. Our social character demonstrates the company's responsible stance to key issues faced in the surrounding area and beyond. We aim to support the local community in every way possible. We believe that the association carries out valuable humanitarian work, and it is an honour for Ayia Napa Marina to be a part of it, aiming to help further develop its activities."
Over the past few years, Ayia Napa Marina has dynamically participated in various social responsibility programmes, aimed at supporting social groups and activities which benefit the wider whole. It is worth noting that in 2021, Ayia Napa Marina donated to the Radiomarathon in aid of children with special needs, the 'Cycling for the children of Africa' event, the commemorative occasion, 'I swim with Iakovos', as well as events held in celebration of 200 years since the Greek Revolution, organised by the Ayia Napa Municipality.