18/05/2022
Ayia Napa Marina honoured with a Blue Flag award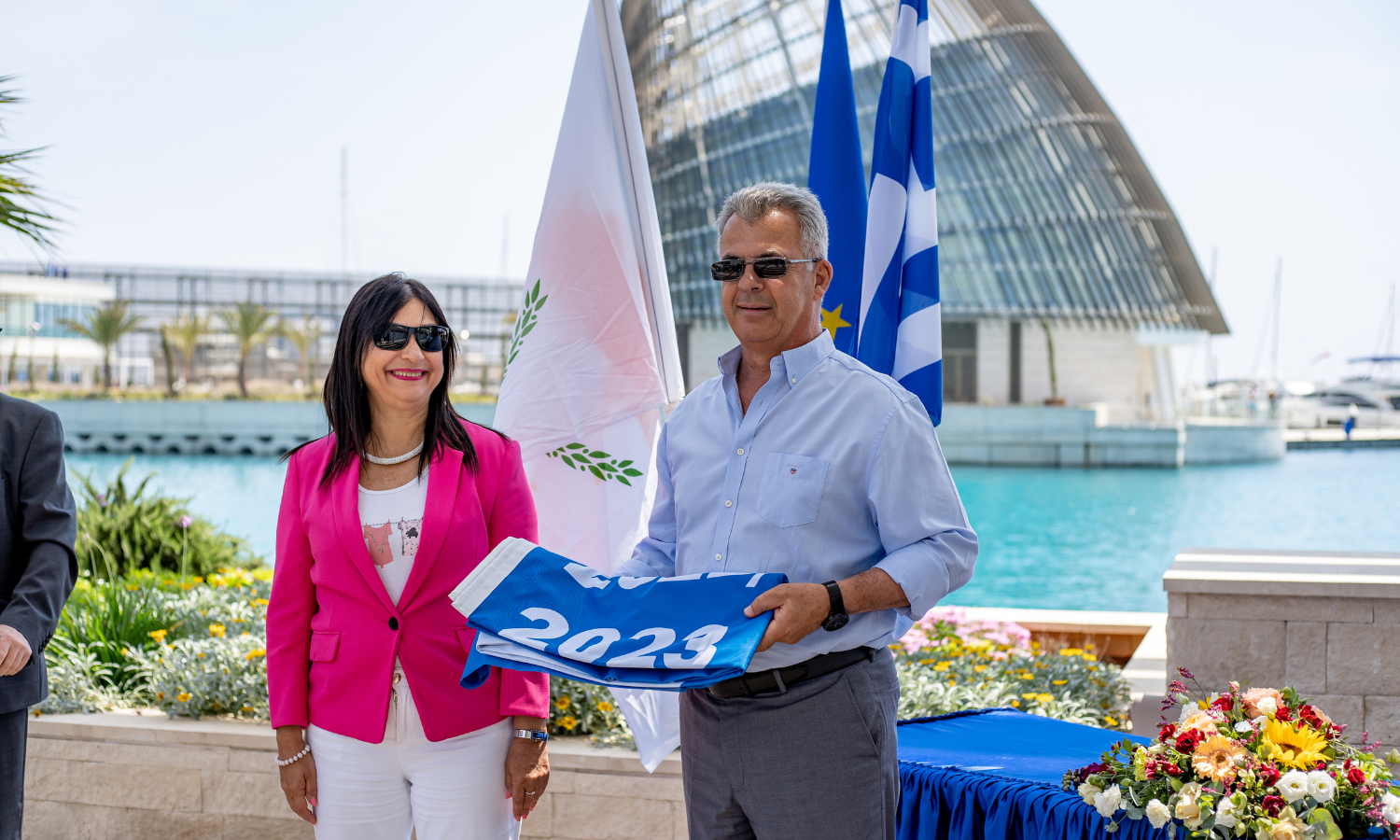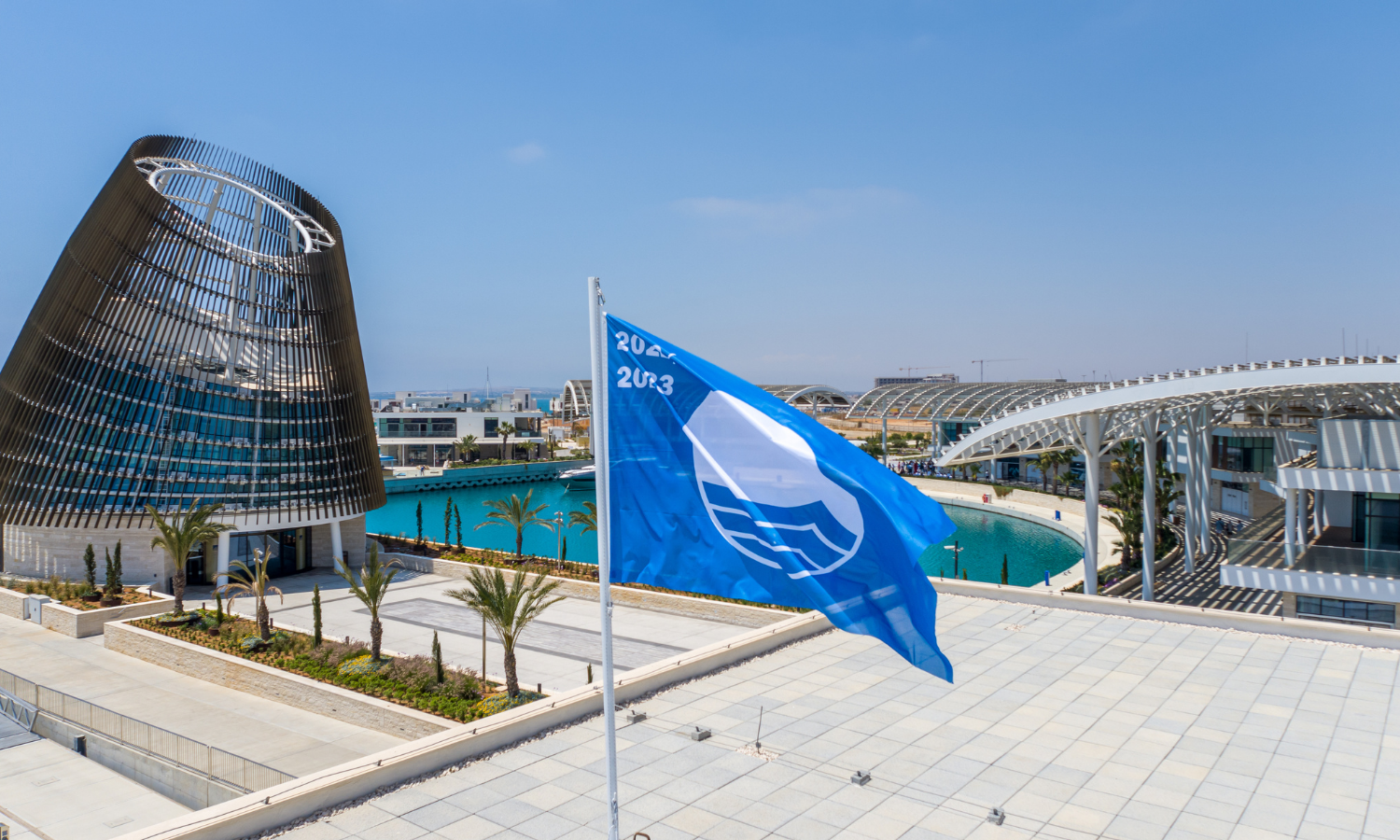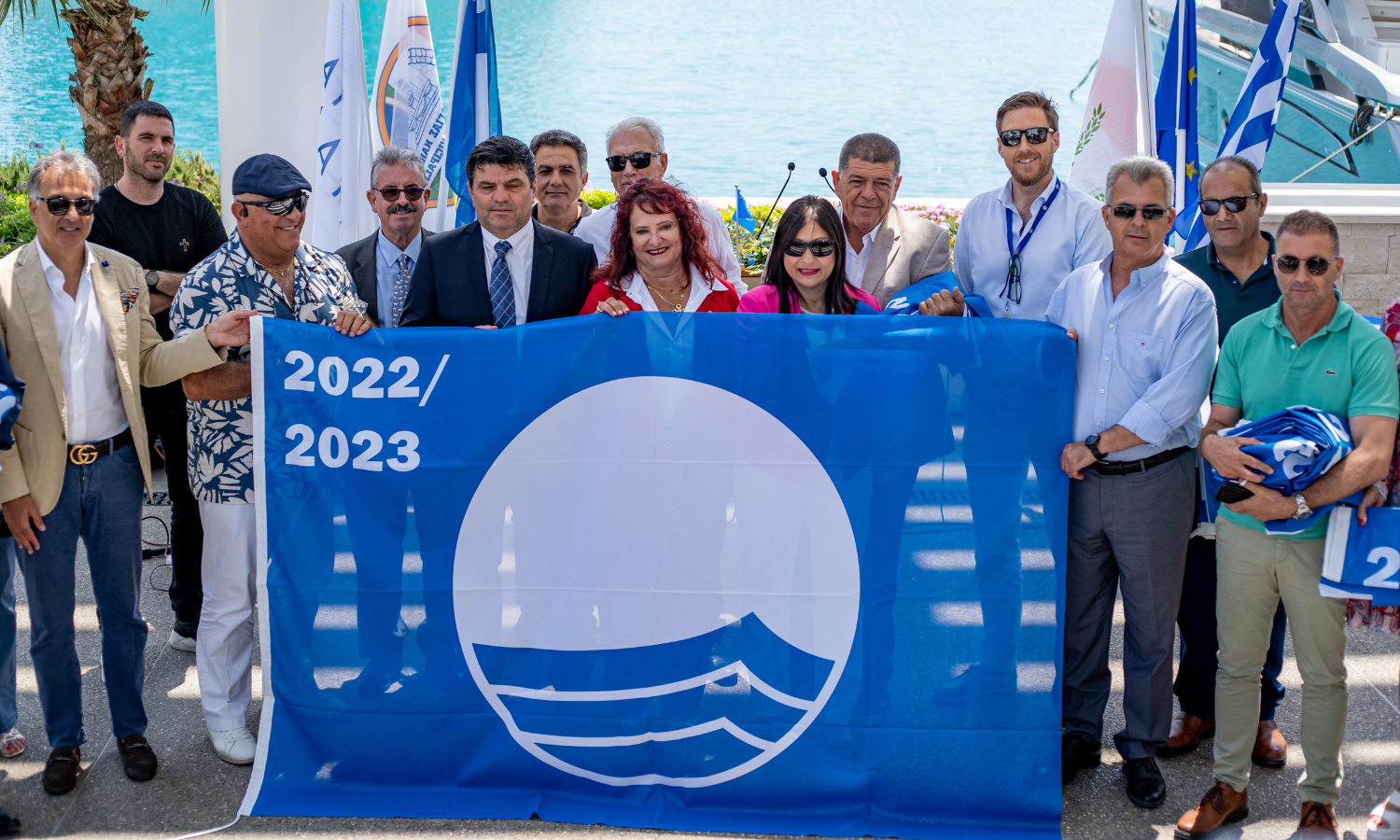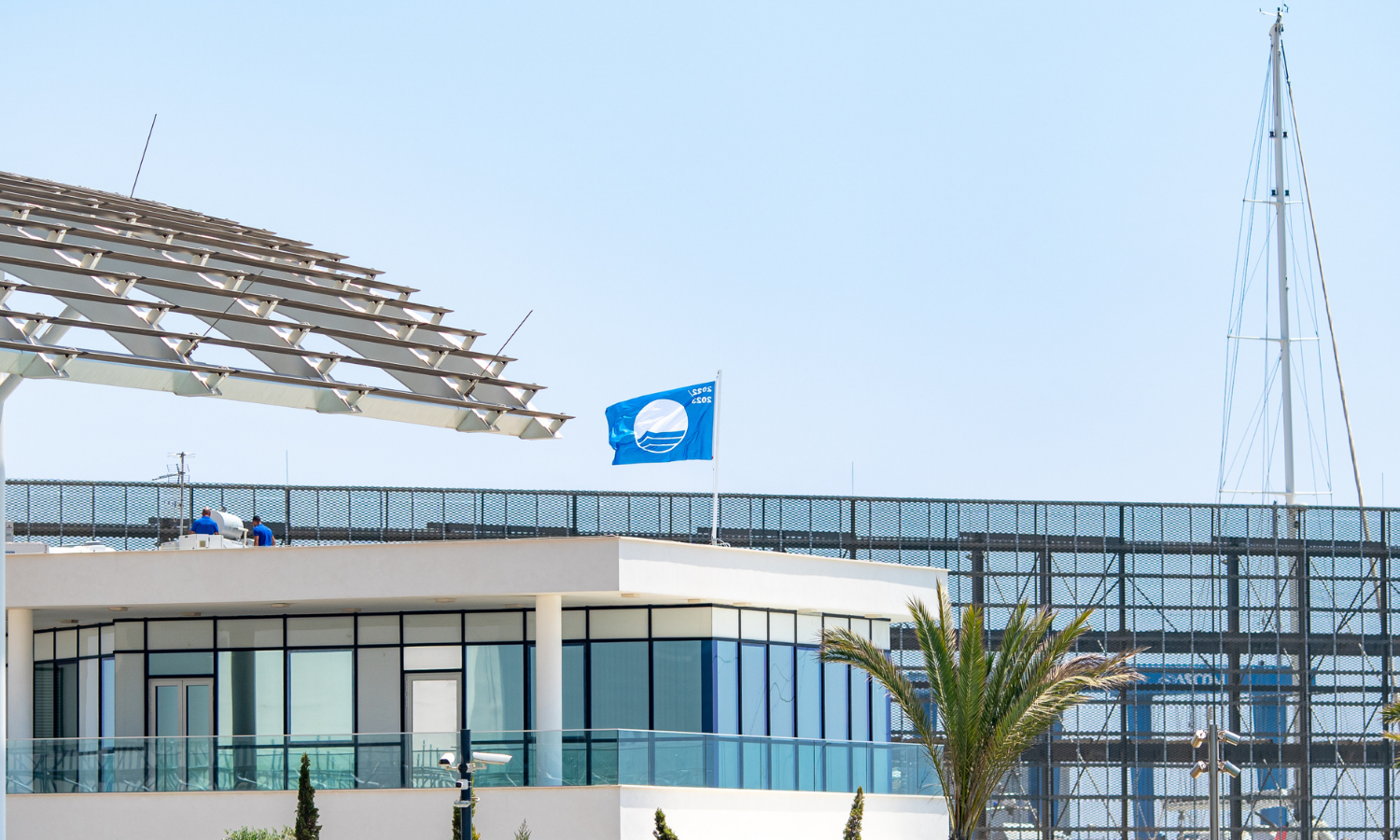 Ayia Napa Marina is proud to have received yet another international award. The iconic project, set to change the tourism landscape in Cyprus and the Eastern Mediterranean, has now been honoured with a Blue Flag award, enhancing a fast-growing collection of existing awards. This accolade follows a recent double distinction at the world-renowned European Property Awards 2021-2022, where Ayia Napa Marina was awarded in the Mixed-Use Development and Residential High-Rise Development categories.
The Blue Flag is a global symbol of quality encompassing more than 50 countries across the globe, awarded to organised beaches and marinas, in accordance with strict criteria relating to organisation, cleanliness, environmental management and services. In the short period since Ayia Napa Marina operations began, it has managed to impress the National Jury with the high standard facilities and services on offer, winning the extremely important Blue Flag distinction.
The Blue Flag 2022 award ceremony took place on Tuesday, May 17, 2022 at Ayia Napa Marina in collaboration with the Ayia Napa Municipality, the National Jury, and the Cyprus Marine Protection Association (CYMEPA), under the auspices of the Honourable Minister of Agriculture, Rural Development and Environment, Costas Kadis.
The event was opened by Ayia Napa Marina Director, Costas Fitiris, followed by a short welcome from Ayia Napa Marina CEO, Stavros Caramondanis and greetings from Ayia Napa Mayor, Christos Zannettos, the President of the Blue Flag National Jury, as well as CYMEPA Secretary-General, Michael Ierides, the Deputy Ministry of Tourism's Director of Tourism, Annita Demetriadou, and Minister Costas Kadis. The ceremony culminated with the awarding and hoisting of the Blue Flag.
Ayia Napa Marina CEO, Stavros Caramondanis, noted: "We feel especially proud that the Marina has been honoured with a Blue Flag; the most important international institution for beaches and marinas. Led by CYMEPA, in close collaboration with all involved private companies and local authorities, the Blue Flag waves proudly on almost all organised beaches in Cyprus. This proves that Cypriots are sensitized to matters of environmental, marine and coastal protection. I wish to assure you that the Ayia Napa Marina management and staff will always support every organised attempt to protect the marine environment, our marinas and our coastline."