27/01/2022
Ayia Napa Marina's Event Centre is Now Open to Host Events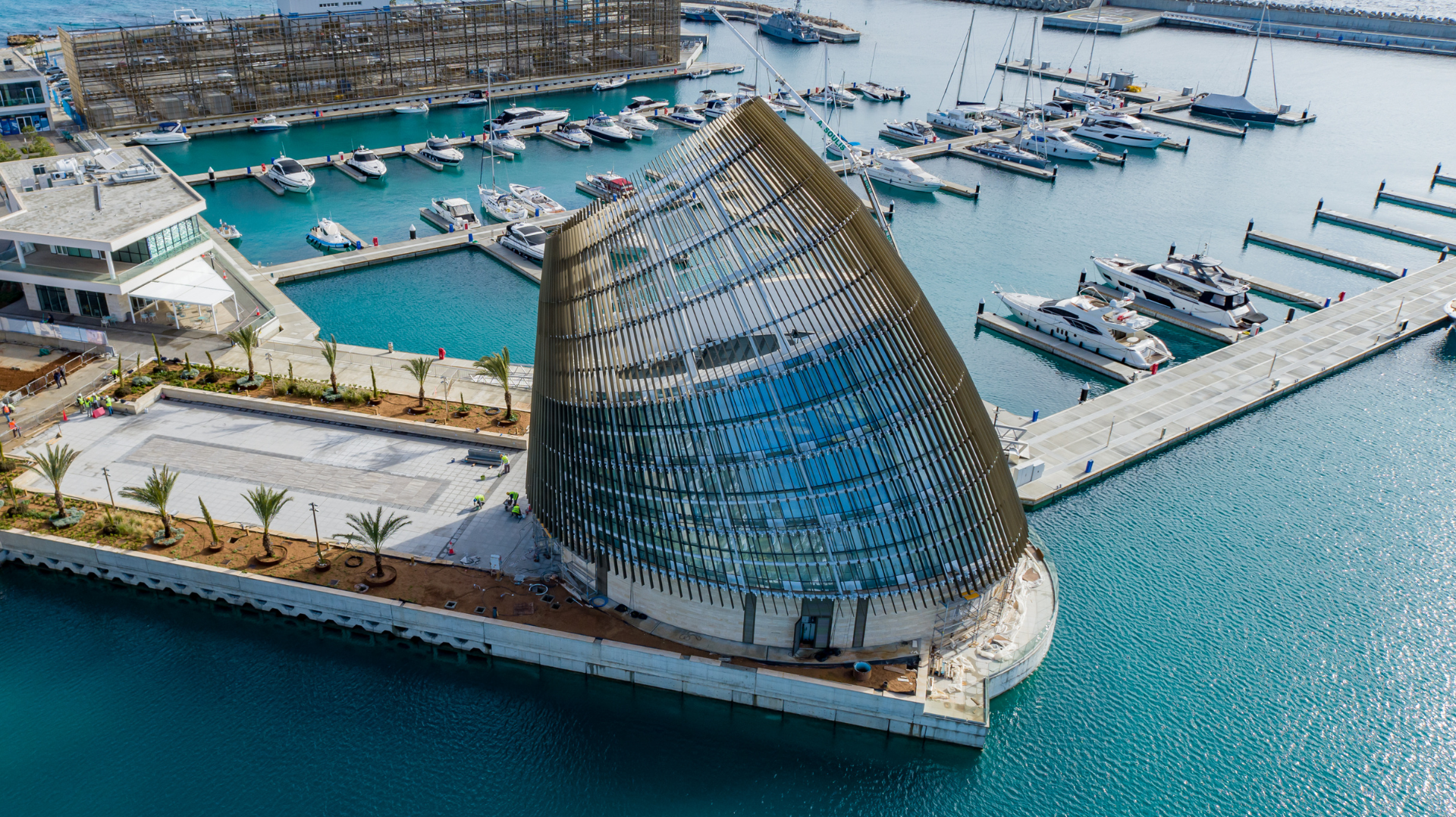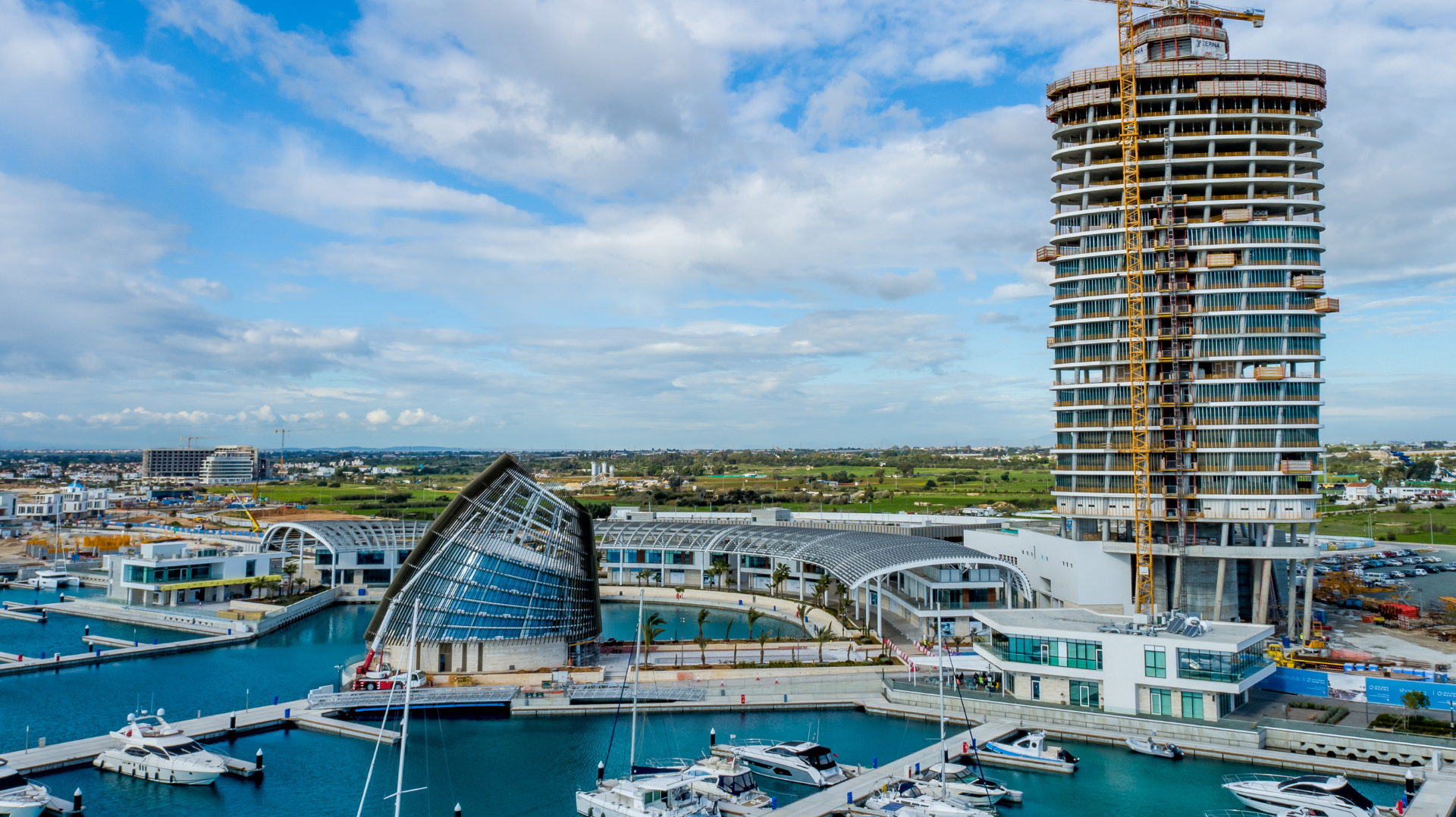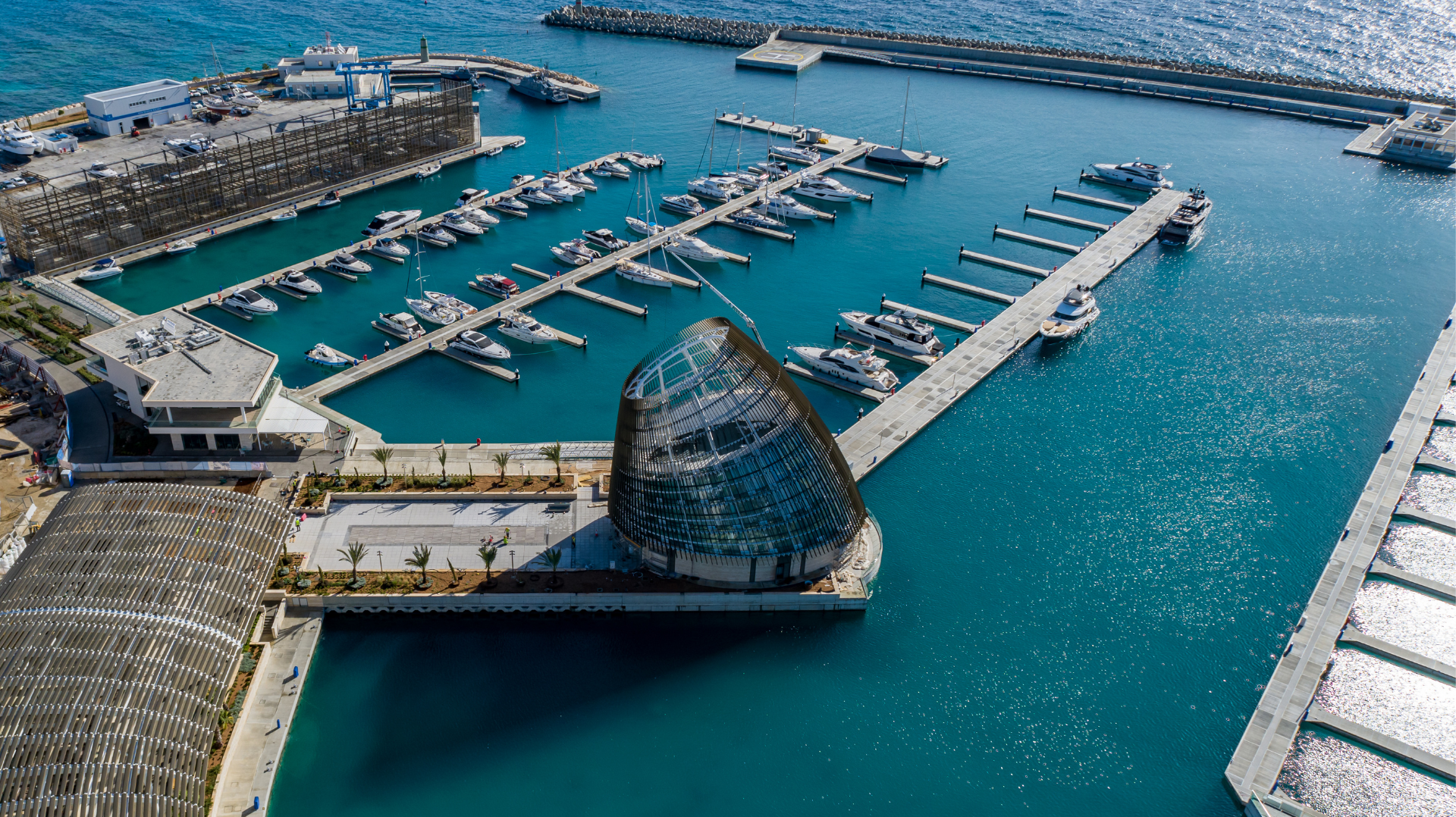 Ayia Napa Marina is entering a new era, announcing the launch of its Event Centre, a one-of-a-kind architectural marvel designed to accommodate all types of high-level, corporate, social, private, or international events. The excellent architecture of the building blends in harmoniously with the natural coastal environment, while its impressive and modern design, combined with the natural details, makes it the focal attraction of Ayia Napa Marina. The Event Centre will be delivered by the end of January 2022, and due to high demand, reservations for special events have already begun.
"This one-of-a-kind Event Centre in Cyprus stands as the hallmark of the Marina and represents the meticulous and original work behind each project that the team has developed. The Event Centre – paired with seamless and personalised services – will offer a unique space for social, cultural, and corporate events tailored to the guests' needs," commented the Chief Retail Officer of Ayia Napa Marina, Haris Koureas.
The design rationale was to create multifunctional and spacious indoor and outdoor spaces of effortless aesthetics and high standards, allowing guests to enjoy their special day in an elegant environment. The unique, wrapped in vertical sunshades, Event Centre is conveniently located in a prominent area within the commercial village of Ayia Napa Marina.
The state-of-art Event Centre has a hosting capacity of 500 guests and can efficiently accommodate weddings, christenings, social and corporate events, professional seminars and conferences, conventions, exhibitions, private parties, etc. The dedicated Ayia Napa Marina Events and Catering team is at the disposal of the organisers and guests to organise and offer the best possible experience. A key element of the high-quality service is the emphasis on the exceptional fine dining options prepared by expert chefs, the wide range of wines and extravagant cocktails, and the elaborate and immaculate decorations. Moreover, audio-visual equipment, including movable LED lighting, is available to complement any event. The Event Centre offers the most complete services where guests can admire the unobstructed views of the Mediterranean Sea and the Marina.
Guests can park in the parking garage, which has space for more than 550 cars over four floors and is close to the Event Centre and other Marina amenities. There is no parking fee for Ayia Napa Marina visitors until March 2022.
For reservations, please contact the commercial department of Ayia Napa Marina at (+357) 23 300 500  or send an email to [email protected].