16/02/2023
Ayia Napa Marina: The hottest carnival party at the island's ultimate hot spot!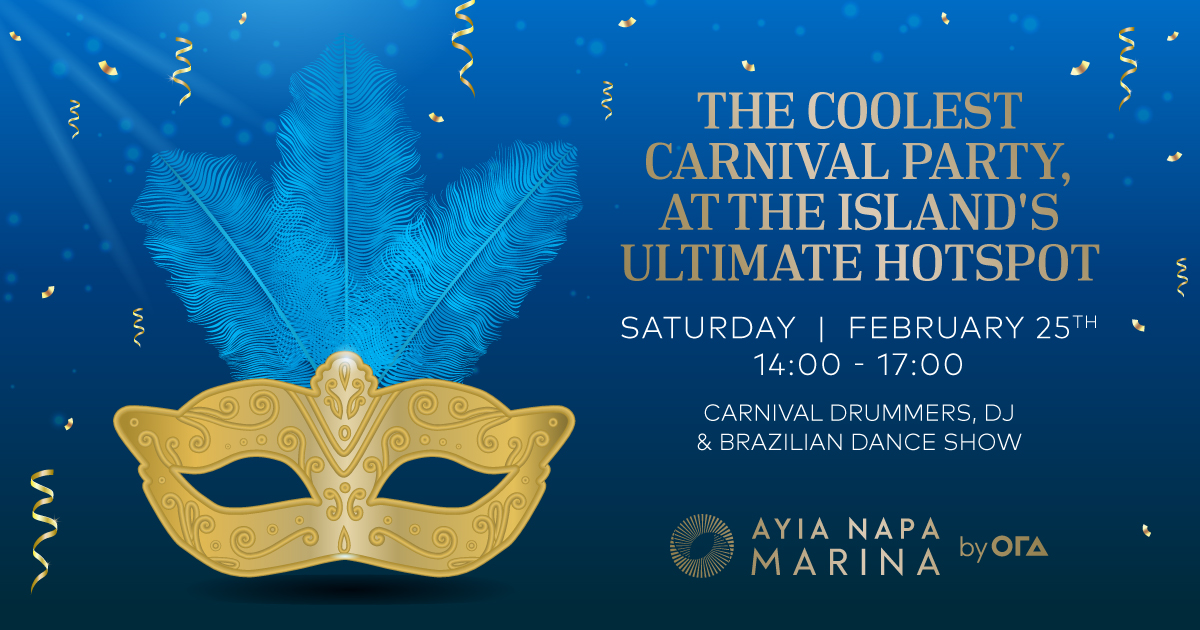 For those who can't be in Rio… Rio is coming to them, at Ayia Napa Marina! Pick and choose your brightest and most imaginative costume, equip yourself with plenty of good vibes and carnival spirit and have fun at the ultimate hot spot of the island!
On Saturday, February 25, from 14:00 until 17:00, a DJ, 12 drummers and a 4-member Brazilian Dancing Show will put you right into the middle of the carnival vibe by transferring all the magic, the cheer and the uplifting atmosphere of Rio De Janeiro to Ayia Napa Marina.
The event will take place at the Event Plaza of the impressive Event Center, in the heart of Ayia Napa Marina. Afterward, you could continue your day with a coffee, a snack, lunch or even dinner at one of Marina's refined restaurants.
So, dress to impress with your carnival outfit, and we'll be waiting to meet you at the hottest carnival party.
* Free Entrance *