02/12/2021
Luxurious 107-metre LANA superyacht enjoys Ayia Napa Marina's pioneering services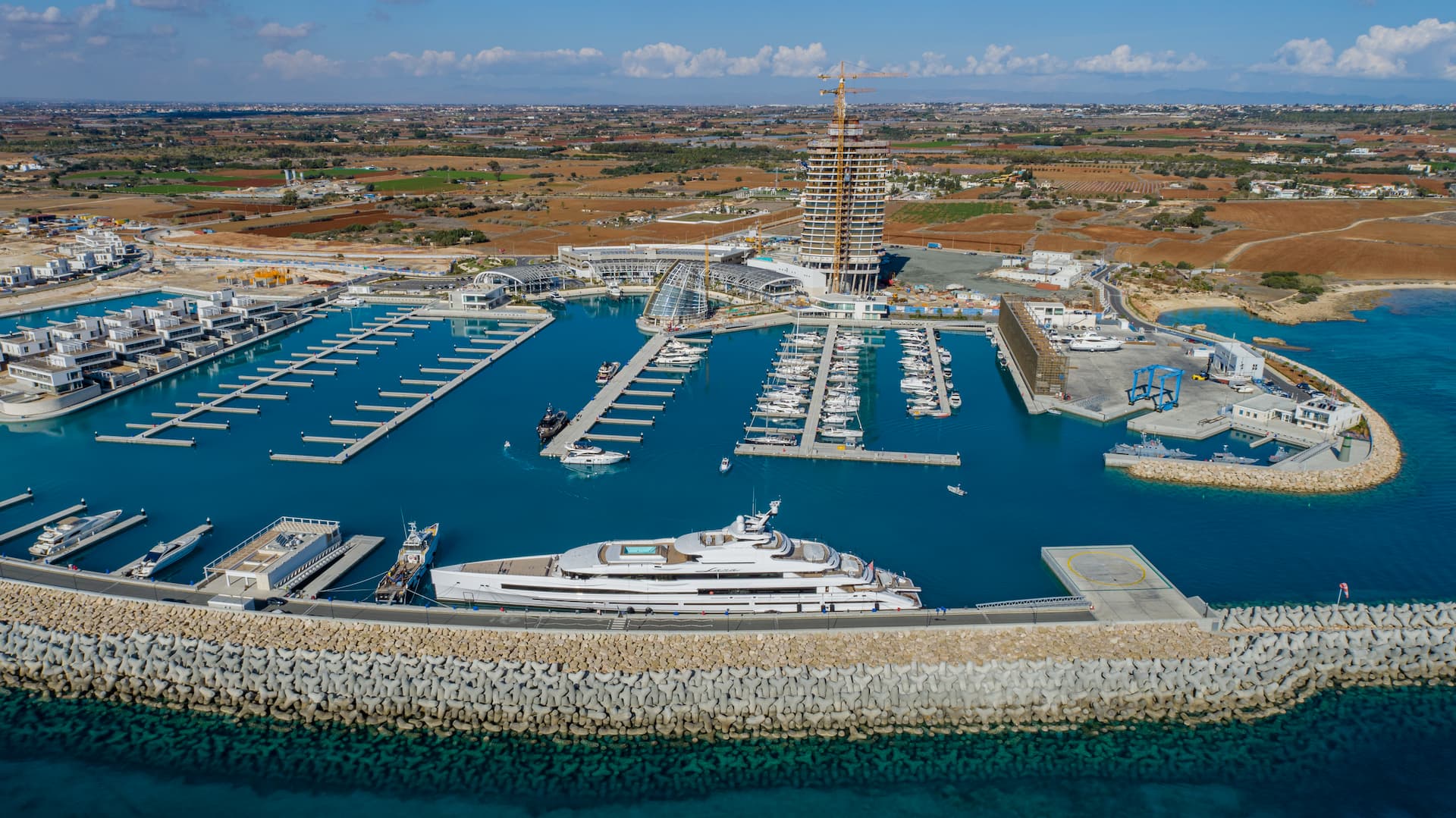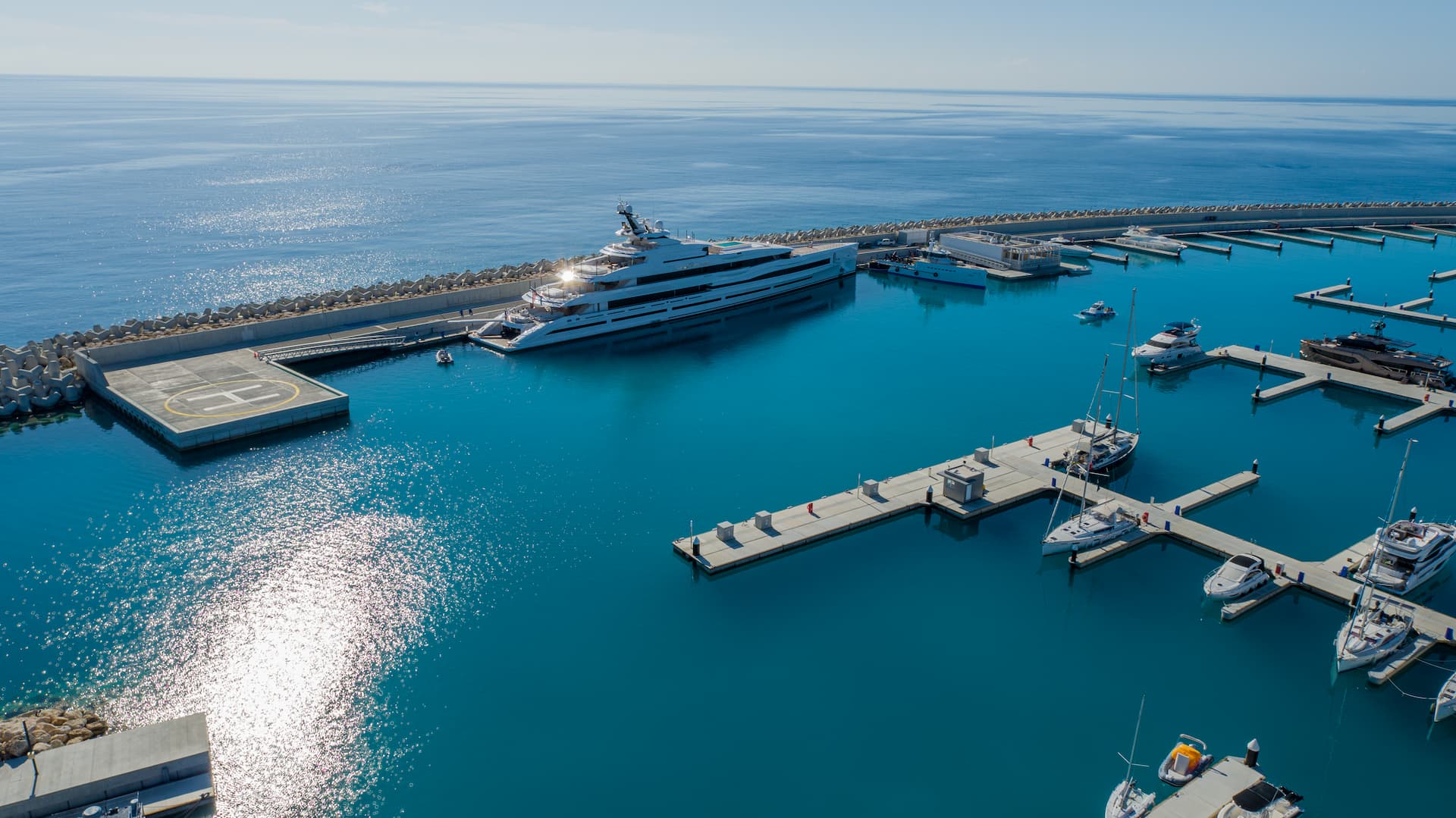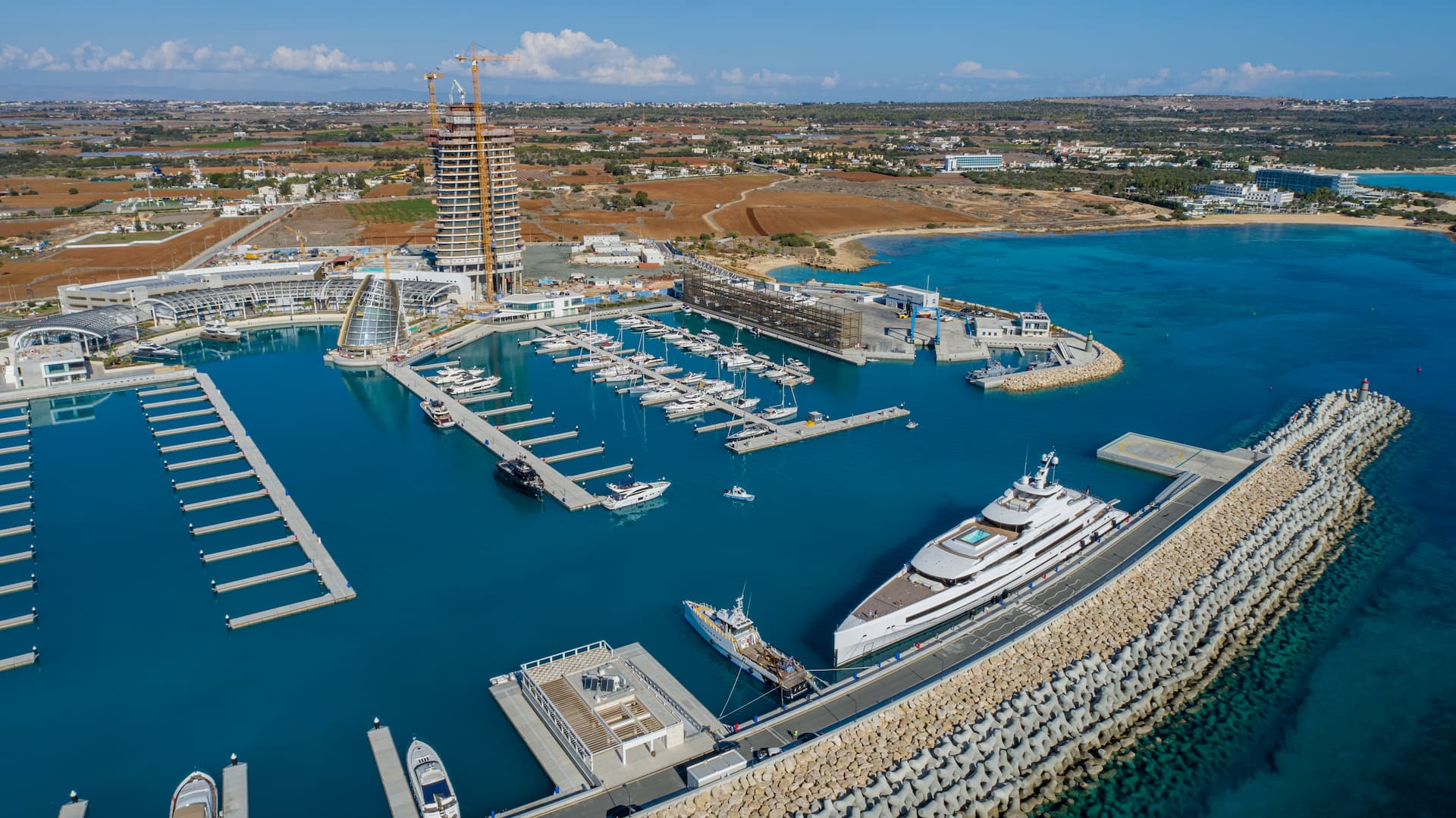 The state-of-the-art LANA superyacht, one of the most luxurious superyachts globally, has been anchored at Ayia Napa Marina since 24 November, enjoying its pioneering and high-end services. Having attracted significant attention, the 107-metre superyacht – worth 200 million dollars –  will remain at the marina for a few weeks, barring any unforeseen circumstances.
Despite the great challenge, the yacht was successfully moored owing to the expertise of the well-trained Ayia Napa Marina staff, who undertook all necessary steps in close cooperation with Caramondani Engineers, who immediately upgraded the power supply to fully meet the needs of the yacht.
Ayia Napa Marina, as an official port of entry to the Republic of Cyprus, and the only ISO 13687-1 certified marina on the island, offers world-class top-quality services and facilities.  It is worth noting that the marina can safely accommodate 360 yachts (including superyachts) while also providing storage services for 160 boats of up to 10 meters in the Dry Stack and an additional 80 spaces in the boatyard.
Ayia Napa Marina Director, Costas Fitiris, stated: "Mooring the LANA superyacht posed a great challenge, and it constitutes a step towards the realization of our goals, the most important of which is to earn the trust of luxury yacht owners of such renown, to ensure that Ayia Napa Marina becomes recognized as an international maritime tourism destination."
The luxury LANA superyacht was constructed in 2020 in the Italian Benetti shipyard, which boasts the highest superyacht construction growth rate worldwide. LANA features chic interior spaces, a cinema room, beach club, and large swimming pool, as well as a specially designed space with a professional therapist. It can accommodate up to 12 guests and 33 onboard crew. LANA is the second superyacht to be accommodated at Ayia Napa Marina, having also welcomed the Sailing Yacht A (143 metres), which was anchored outside the marina for the second consecutive year.
The state-of-the-art marina is expected to become the No1 maritime destination in the Eastern Mediterranean, and since February 2021, it can officially accommodate large cruise ships and superyachts.
Ayia Napa Marina would like to remind all boat owners that they can benefit from its innovative and high-end services, with a 30% discount offered until 31 December 2021 on annual berthing contracts for 2022.