26/04/2023
The importance of Health & Safety at Work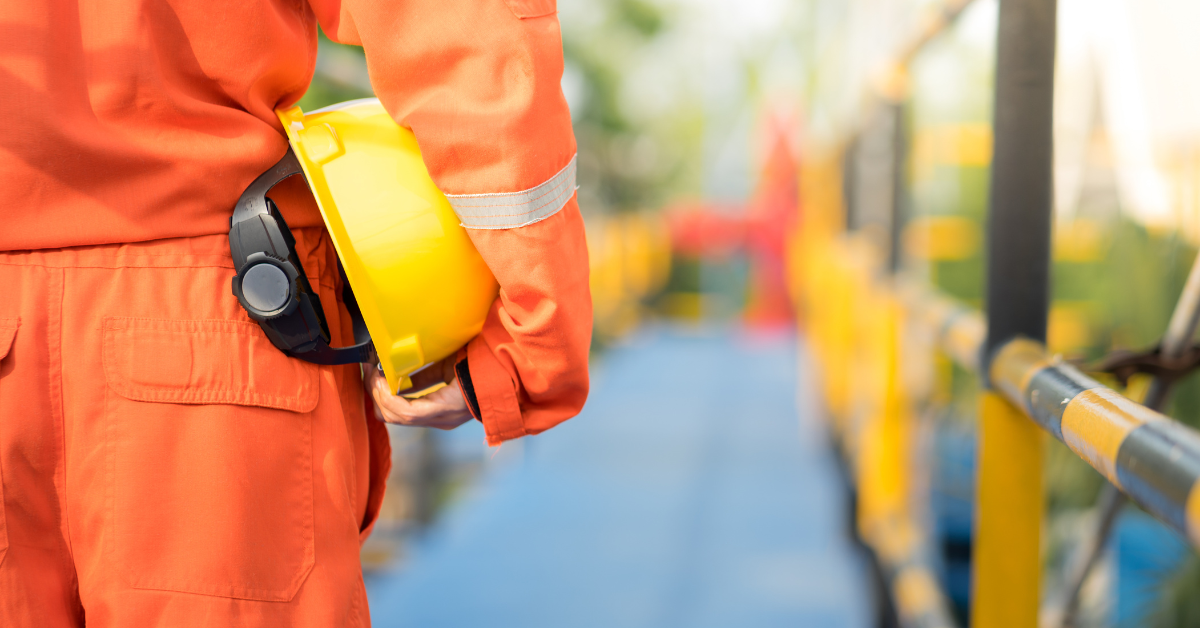 A Safe and Healthy Working Environment is a fundamental principle and right at Work.
World Day for Safety and Health at Work, 28 APRIL 2023
Ayia Napa Marina's Health & Safety (H&S) policy reflects the commitment of the management to ensure that H&S at work is an important element of the business and it recognizes that effective H&S actively contributes to the success.
Effective H&S demands strong leadership and the involvement of everyone at work and that includes, suppliers, contractors, customers, and staff. Is all about managing risks for protecting your employees and everyone within the scope of your business.
It is significant to adopt and maintain a culture highlighting the importance of H&S at work because we need to ensure that our staff and partners are safe when they perform their duties and that will return home safely. It is a moral obligation of all good business owners.
By protecting your staff, you reduce absences, ensuring that your workplace is more efficient and productive. Workers are more productive in workplaces they have a strong H&S program in place.
An effective H&S record is also a source of competitive advantage: it builds trust in your reputation and brand, while poor H&S performance will directly affect profitability and can result in loss of trade or even closure of the business.
Good H&S at work secures long-term benefits for you, your business, and the wider community (IOSH).
Ayia Napa Marina has a strong Health and Safety program in place, and we consider H&S at work as integral part of doing business.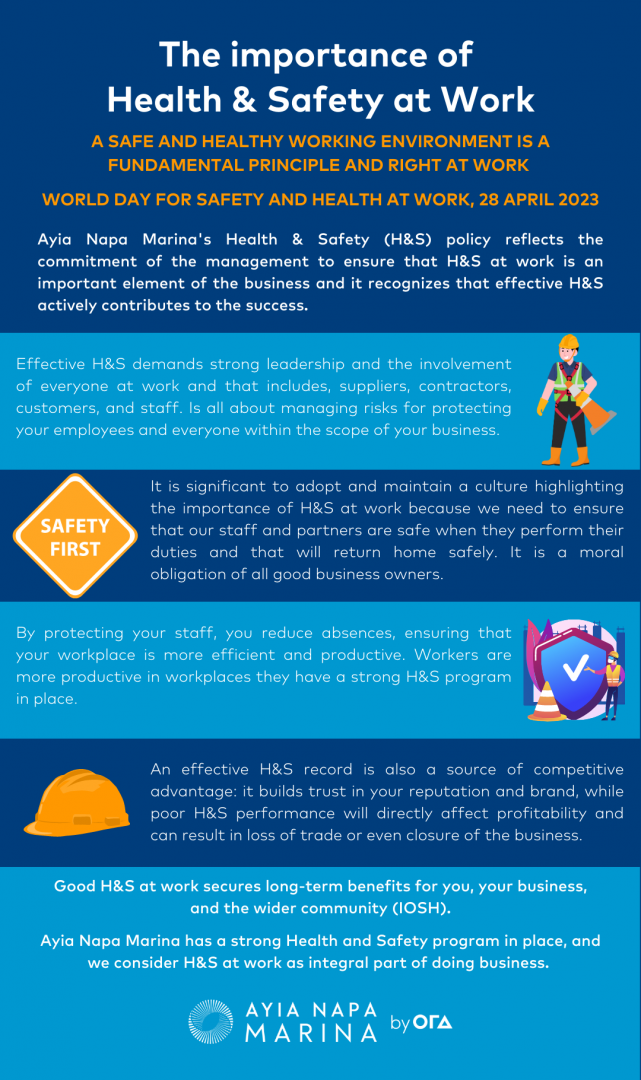 Найдите свою Недвижимость