12/04/2023
Ayia Napa Marina supports the major sports events of the region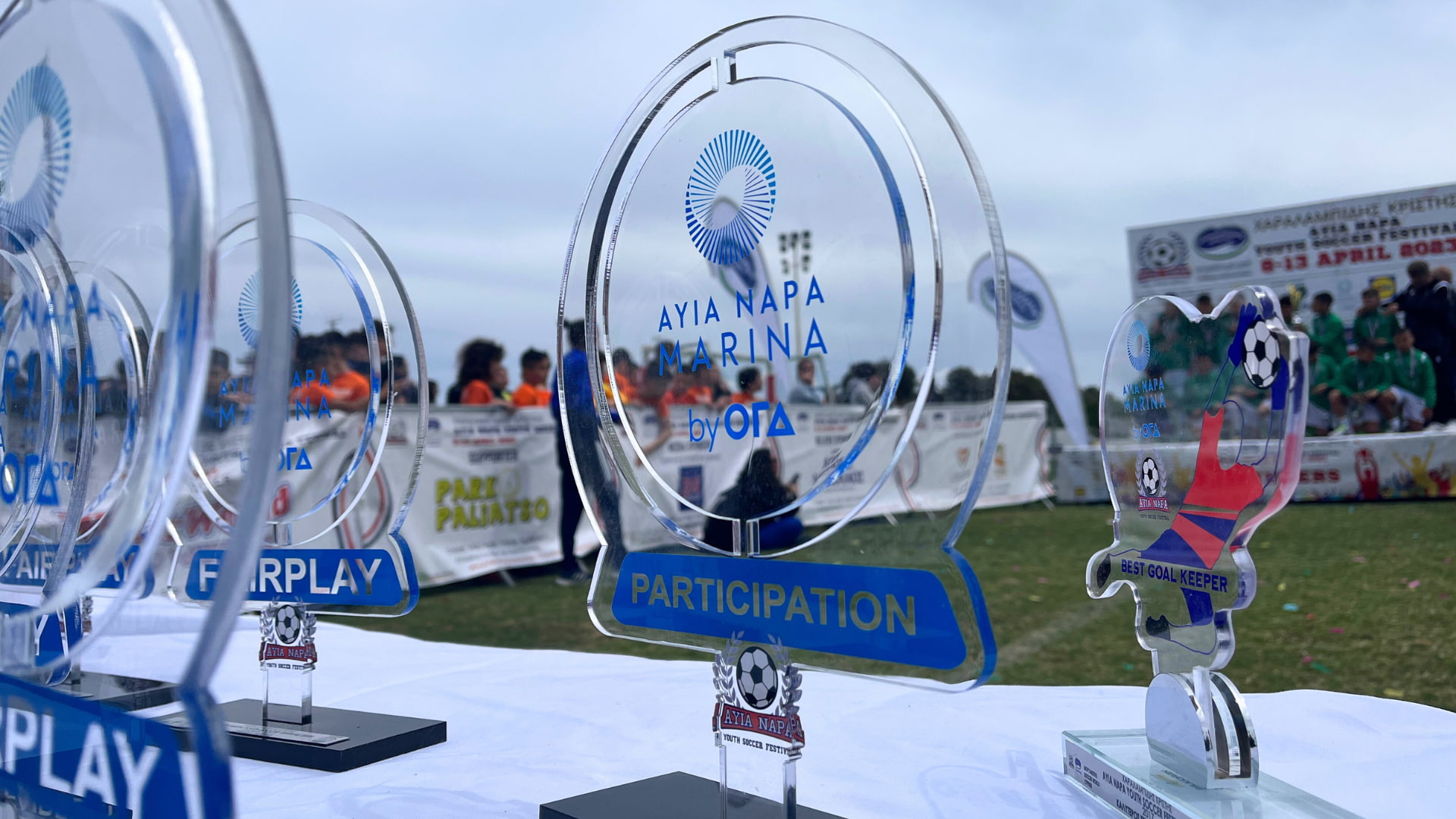 As part of its Corporate Social Responsibility, Ayia Napa Marina actively supports the sports activities of the area through sponsorships and practical assistance, always aiming to strengthen the local community through participation and sports spirit.
More specifically, Ayia Napa Marina is a sponsor of the Charalambides Christis Ayia Napa Youth Soccer Festival, established in 2001, which has evolved into the largest youth football tournament not only in Cyprus but in the wider region. It is also considered one of the largest events of its kind in Europe, relative to the size and population of Cyprus.
The tournament, which is under the auspices of the Cyprus Football Association, is held from April 8 to April 13, 2023, at the sports facilities of the Municipality of Ayia Napa. The event is held by the officially registered and recognized member of the Cyprus Sports Organization sports club SoccerWorldCyprus, with the support of the Municipality of Ayia Napa and other bodies such as the Deputy Ministry of Tourism.
It is also worth mentioning that Ayia Napa Marina, for the second consecutive year,  sponsored the race «Run for Autism», which took place on Sunday, April 2nd, 2023, as part of the World Autism Awareness Day. The starting point was the parking area of the Nissi Bay Beach Bar, heading towards Ayia Thekla and returning through Ayia Napa Marina.
Ayia Napa Marina is not only the most sought-after entertainment and dining destination on the island, but also an integral part of the local community, which it supports in every possible way.
Найдите свою Недвижимость