26/05/2022
Delivery of luxury residences begins with Beach Villa 6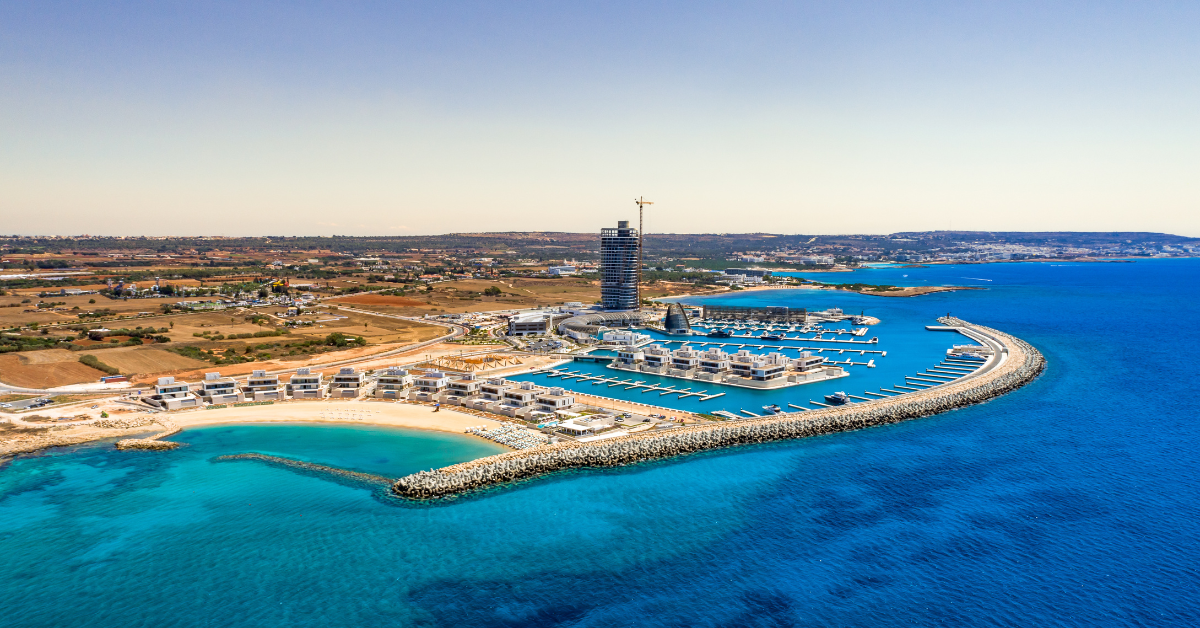 Ayia Napa Marina, the iconic award-winning mixed-use development, has officially begun delivery of its luxury villas, with Beach Villa 6 already handed over to its owner. This important milestone marks the gradual completion and delivery of villas, once again exemplifying Ayia Napa Marina's reliability and expertise.
Comprising one of 11 fully-detached beachfront villas, the impressive Beach Villa 6, located on the western side of the development, features spacious open-plan living areas, four bedrooms, five bathrooms, verandas and a roof terraces overlooking the endless blue and the award-winning Ayia Thekla Blue Flag Beach. The design and architecture of the villa perfectly capture the essence of beachfront living, combining modern luxury and the finest materials, blending in with the natural environment and the majestic crescent-shaped beach.  Soft tones and natural materials throughout the villa balance modern design with the warm environment. Beach Villa 6 outdoor areas have been meticulously designed to offer residents a private and modern environment, with lush gardens and a swimming pool. Moreover, the villa's technical features raise living standards, providing residents with full remote control of their residences via a special application for mobile devices. Moreover, upon delivery of each home, the respective owner receives a Resident's Kit which includes all necessary documents in digital format, keys, controls and an Ipad.
Ayia Napa Marina CEO, Stavros Caramondanis, stated: "The start of our beachfront villa deliveries is practical proof of Ayia Napa Marina's steady and dynamic growth journey, and reflects the trust that real estate investors have placed in our work. Construction has progressed according to the revised plan, adhering to the high specifications and standards we have set. The villas are the epitome of beachfront living, offering residents a plethora of options and services within walking distance."
The iconic Ayia Napa Marina includes a total of 35 luxury villas: 12 villas of 3-, 4- και 5- bedrooms on the man-made private island inside the marina, and 23 villas on the marina's western peninsula. It should be noted that 24 of the villas directly overlook the marina – 18 of which enjoy walk out access to private docks – while 11 enjoy direct access to an artificial beach.
It is also worth mentioning that Ayia Napa Marina has been honoured as the best Mixed-Use Development in Cyprus, winning a 5-star award at the world-renowned International Property Awards – European Property Awards 2021 -2022, while also earning a distinction in the Residential High-Rise Development category. The awards recognise the extremely high standards of the project, which is expected to boost Cyprus' tourist profile abroad.
Найдите свою Недвижимость