31/03/2022
Ayia Napa Marina Gold Sponsor of the First «Run for Autism» Marathon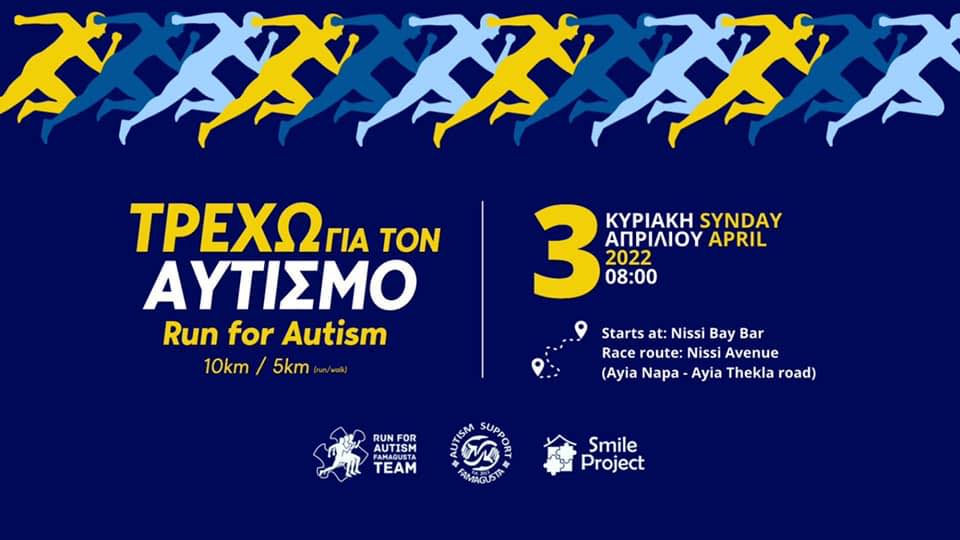 Ayia Napa, 31 March 2022 – Ayia Napa Marina is a gold sponsor in the first annual Run For Autism 10km & 5km Marathon on Sunday, 3rd April at 8am along the Ayia Napa-Ayia Thekla coastal road as part of its Corporate Social Responsibility Programme and through its long-term support to the Autism Support Famagusta.
In a statement regarding Ayia Napa Marina's sponsorship and continuous support to the Autism Support Famagusta, Mr. Stavros Caramondanis, CEO of Ayia Napa Marina, said: "At Ayia Napa Marina, raising awareness about critical issues, participating in social events, and giving back to the community, are all part of our company's initiatives, values, and strategy. We believe that it's our responsibility and duty to support in every possible way the citizens in need as well as to promote those practices that ensure prosperity in our society."
In light of the upcoming International Autism Day, celebrated every year on April 2nd, the Autism Support Famagusta and the Smile Project are organizing the first Run for Autism Marathon aiming to raise public awareness about autism and the needs of families whose members belong to the autism spectrum. The starting and finishing point of the Marathon will be at Nissi Bay Bar, with 10km and 5km races. The Marathon also includes a special 1km route especially for children aged 8–13 years, in memory of Iacovos Triaros.
Ayia Napa Marina, with its active support to various non-profit charitable organizations and the wider society, has been reinforcing the work of the association since 2017 by actively contributing to the completion of the first phase of the construction of the SMILE Autism Center in Ayia Napa.
The Marathon is held under the auspices of the Minister of Transport, Communications and Works, Mr. Yiannis Karousos, the Municipality of Ayia Napa and the Municipality of Sotira.
For more information about the charity marathon, please visit the www.autismsupportfamagusta.com.
Найдите свою Недвижимость