27/09/2018
Pavlos Kontides: Official Ayia Napa Marina Ambassador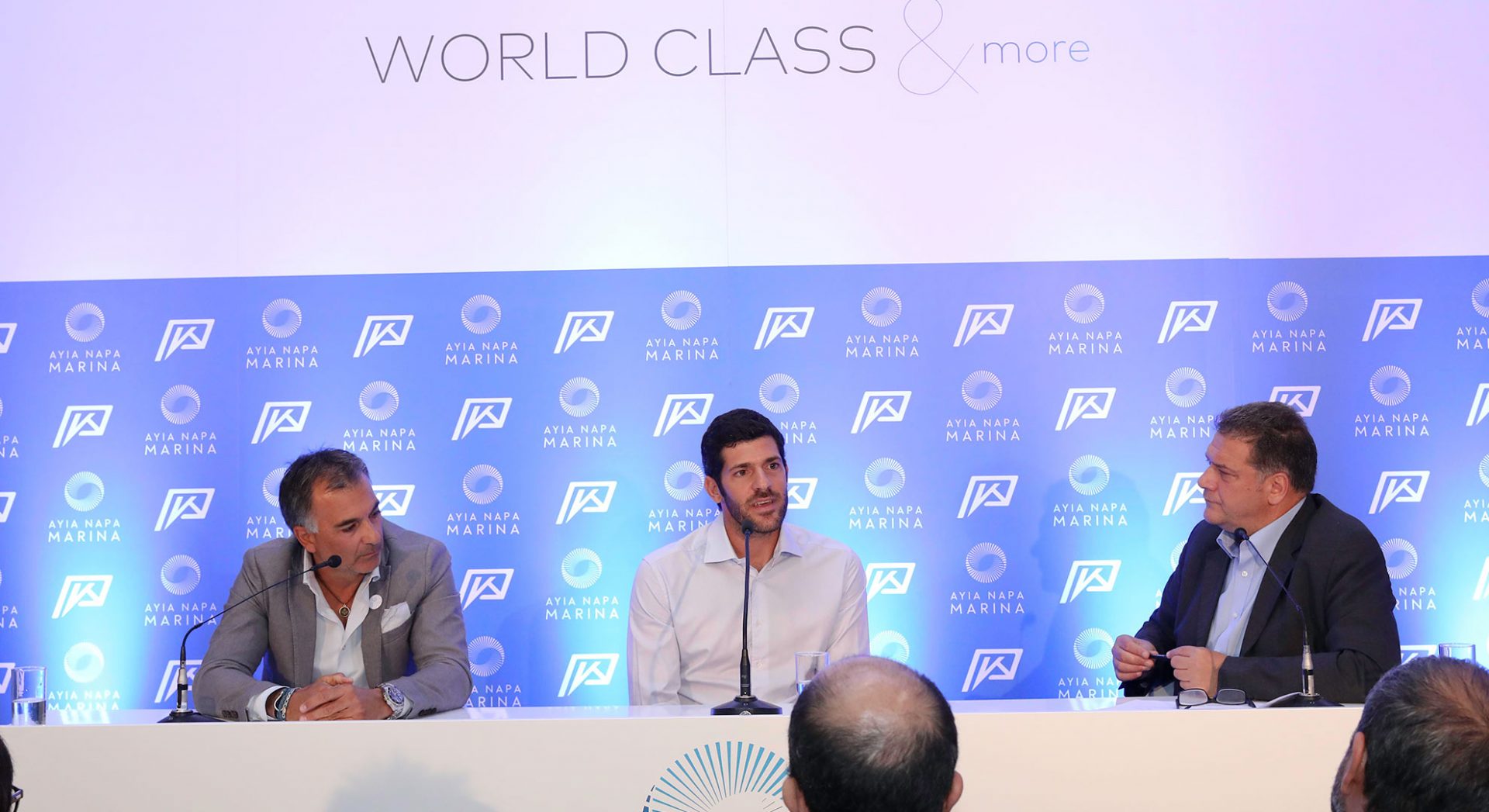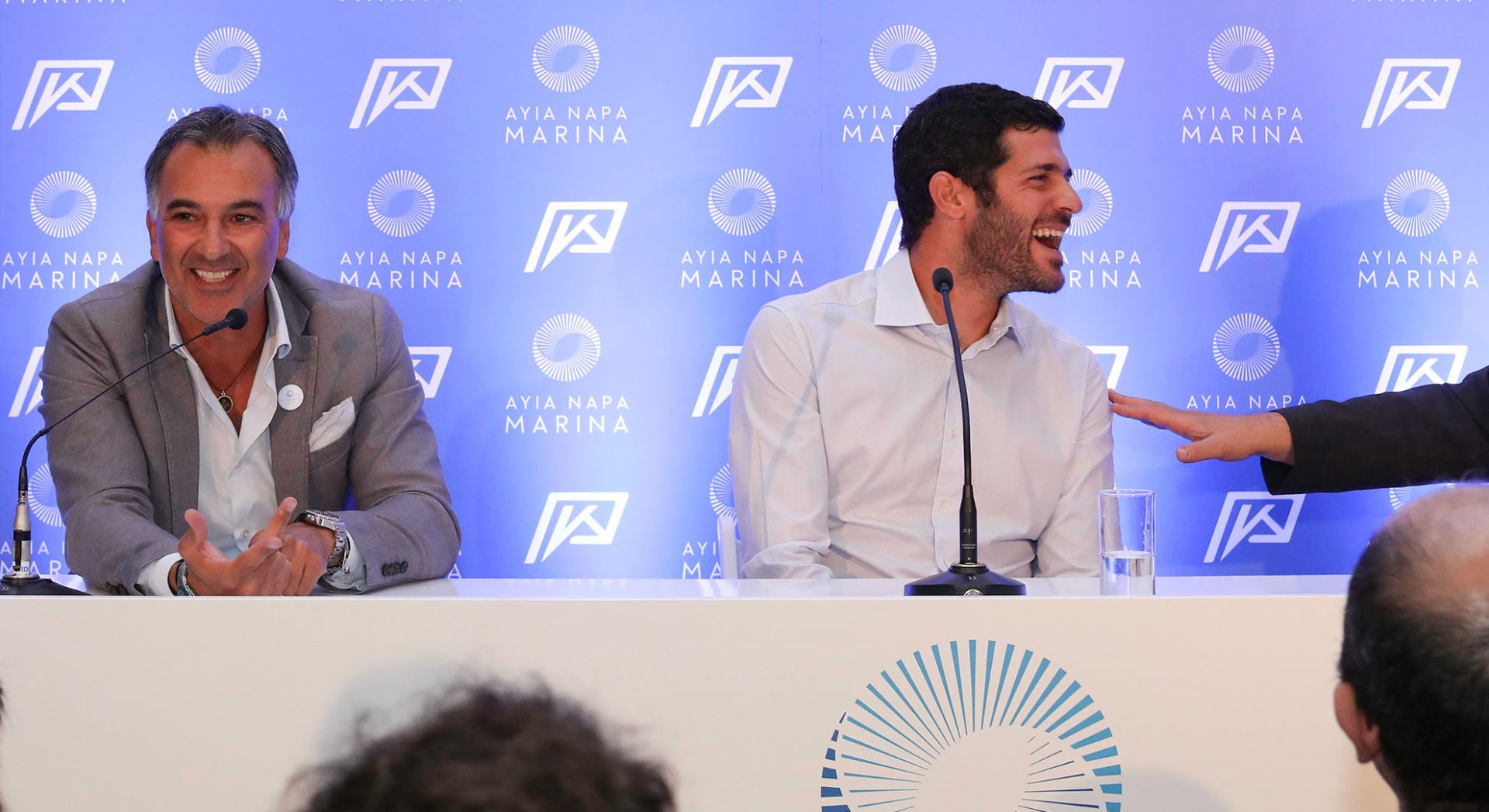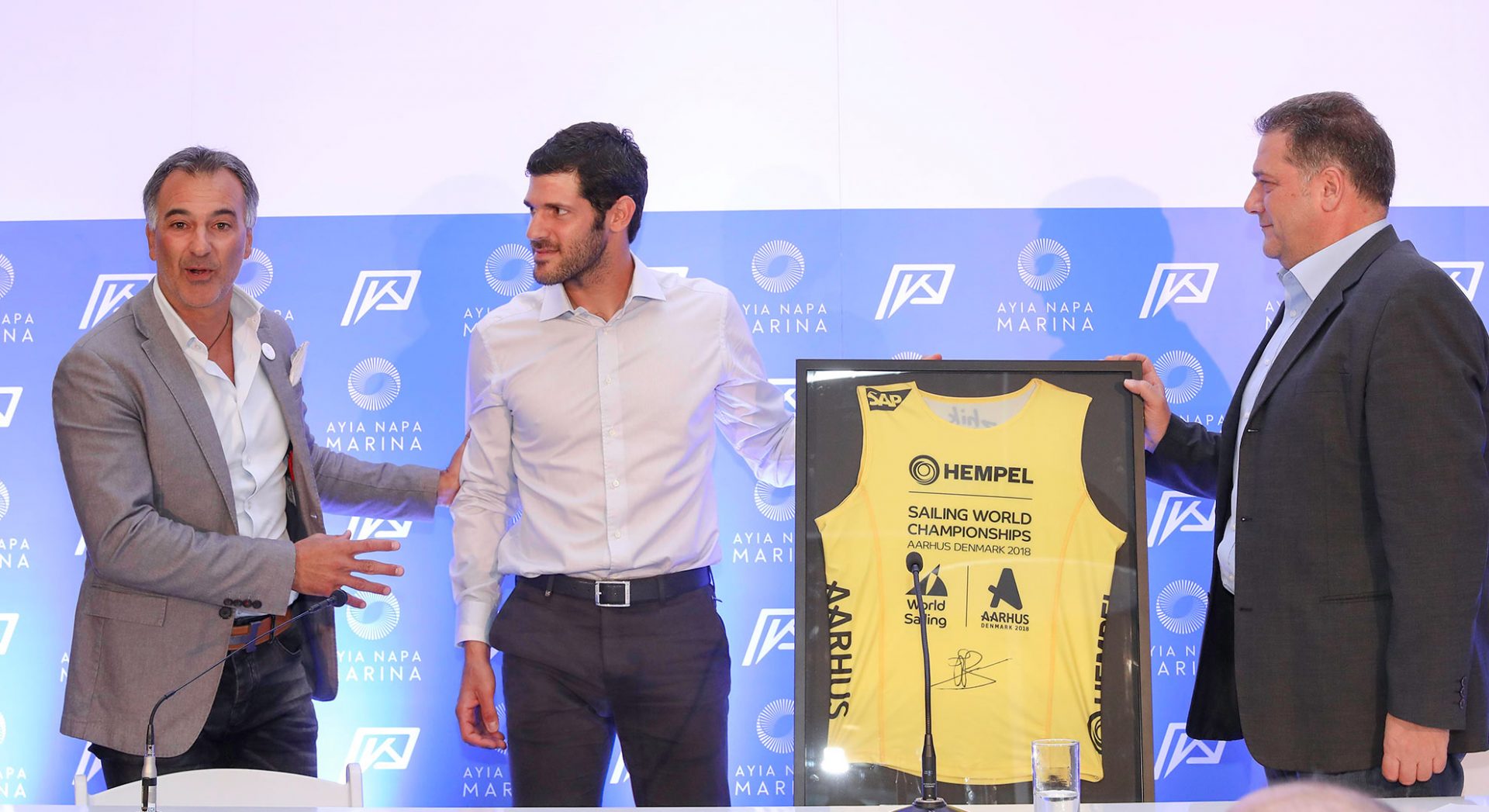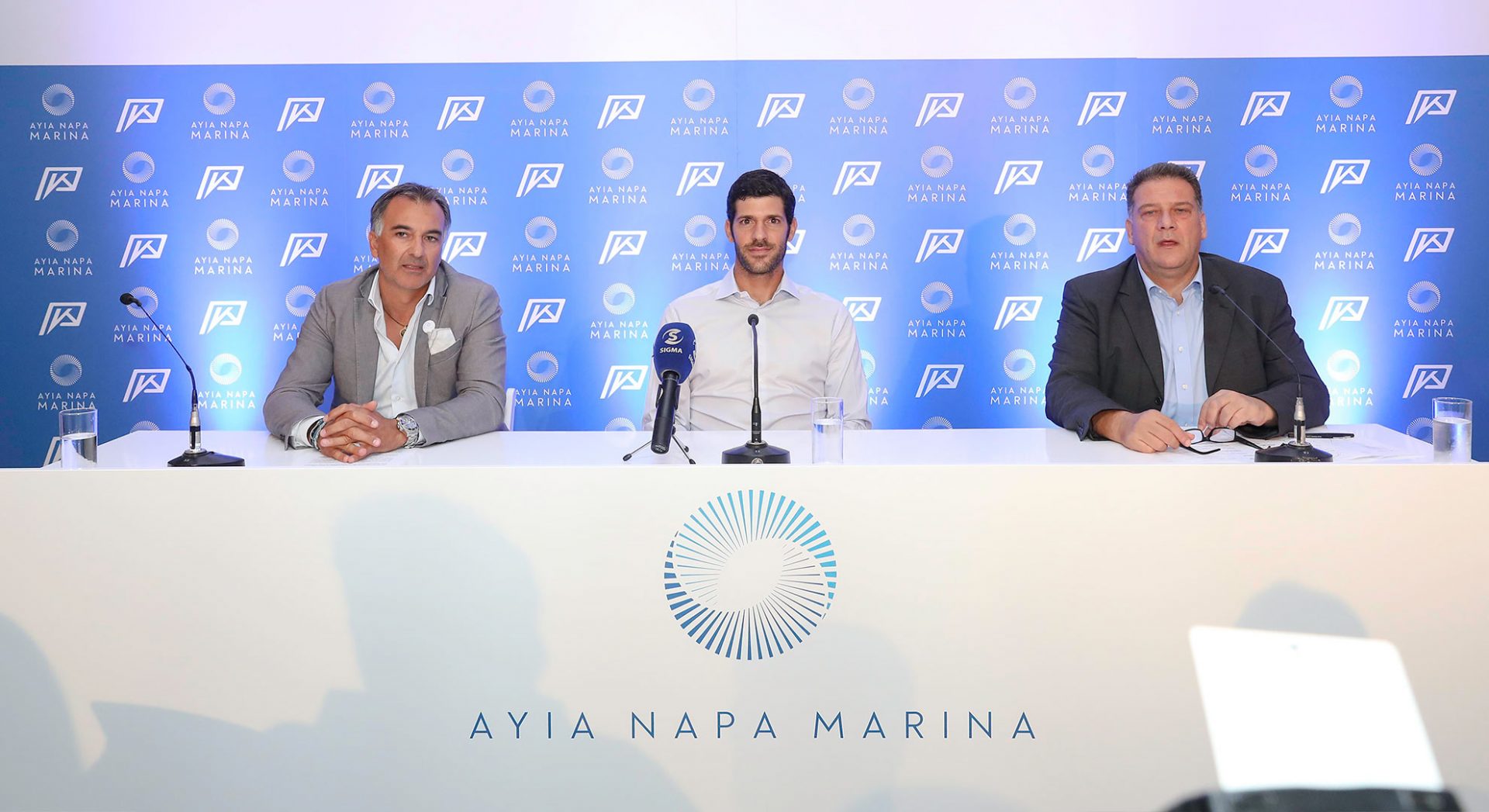 Pavlos Kontides: Official Ayia Napa Marina Ambassador
Olympic medallist and two-time world sailing champion, Pavlos Kontides, now stands as Ayia Napa Marina's official ambassador, set to represent the marina both in Cyprus and abroad, according to an announcement made during a recent press conference.
Having already secured his spot in the Tokyo 2020 Olympic Games, Pavlos Kontides is an ideal ambassador of the Ayia Napa Marina; a project celebrated as the ultimate coastal international tourism destination. As stated by Kontides, his new duties are fully in line with his love for the sea and conviction that Cyprus deserves to be a top high-end nautical tourism destination, as exemplified by the Ayia Napa Marina project.
Thanking Kontides, M.M. Makronisos Marina Ltd CEO, Stavros Caramondanis, noted that Kontides' new role reflects the company's dynamic approach to an upgraded model of Cyprus tourism which aims for and can achieve global renown.
"We are very proud", added Caramondanis, "that Pavlos Kontides accepted our invitation and is taking on the role of ambassador for the Ayia Napa Marina. He has vision, he works hard, he aims for success beyond the narrow boundaries of our small country and has the courage to make his dream a reality on an international level. We, in turn, are working hard, with enthusiasm and courage, to implement a project of international scope, placing Cyprus on the world nautical tourism map and beyond. We strongly believe that the Ayia Napa Marina is a jewel for the area and Cyprus as a whole. We stand firm in our belief that alongside Pavlos, – united by our love for the sea and Cyprus – we will continue the journey to make the Ayia Napa Marina world famous".
As stated in the latest Ayia Napa Marina progress report, construction work is progressing at a fast pace, estimated that it will be ready to accommodate its first yachts by the second half of 2019.
At the same time, cafes, restaurants and shops will open their doors to the public, in accordance with the first phase of the project's operation.
Construction of the two impressive towers and villas continues at a steady pace and will be delivered in stages, in accordance with the set timeframe. The East Tower will be delivered by the end of 2020, and West Tower will be delivered by the end of 2021. Completion of the whole project is expected in 2021.
It is a well-known fact that the Ayia Napa Marina is the most important development currently under construction in the Famagusta district, and is widely regarded one of the most ambitious development projects in Cyprus.
The completion of the respective project will upgrade the region and the national tourist product of Cyprus, facilitating the development of the local economy while promoting the image of Ayia Napa as a quality tourism destination, attracting important investments.
Найдите свою Недвижимость