11/05/2023
"BLUE DAY" MARITIME CONFERENCE at Ayia Napa Marina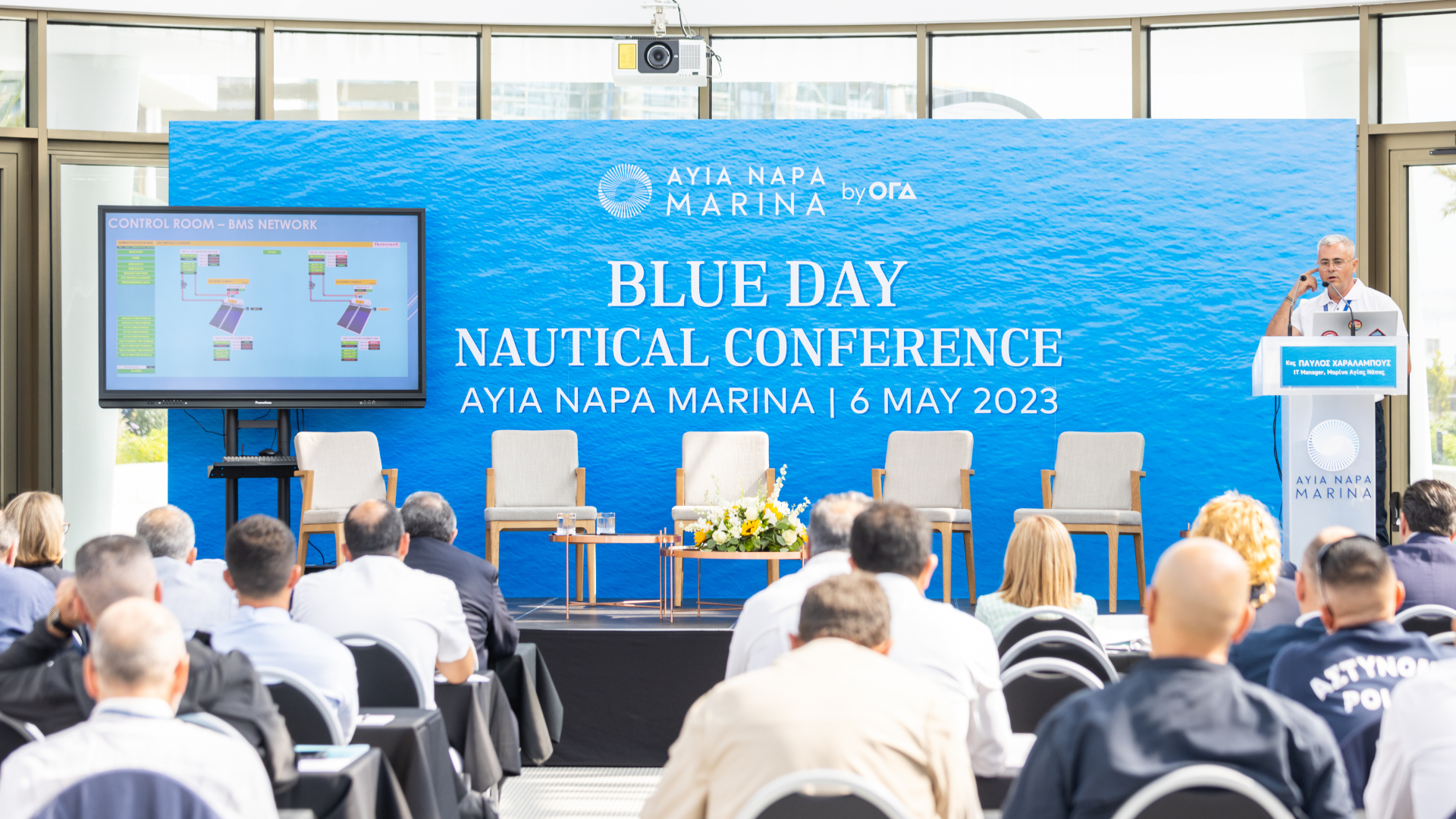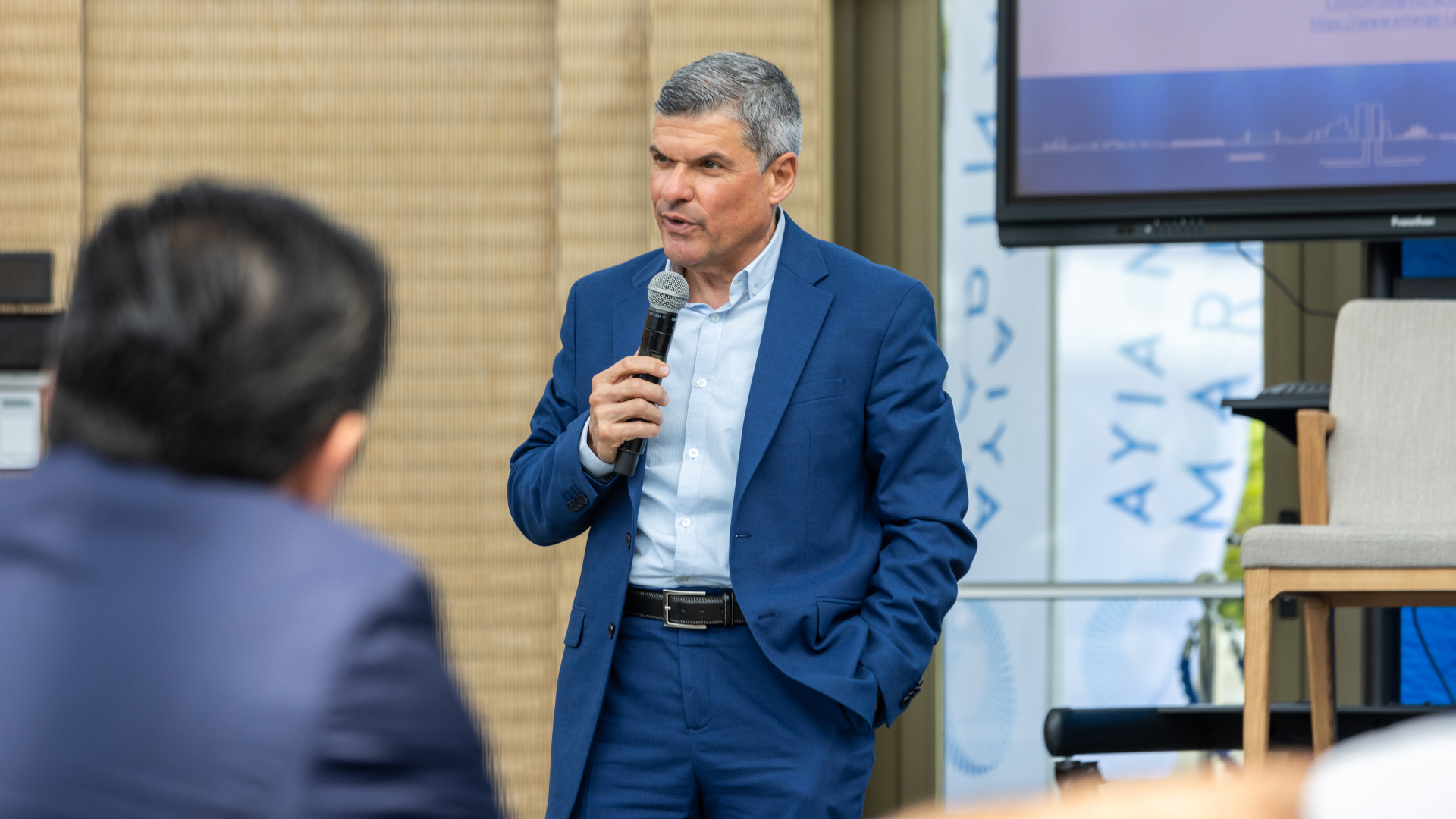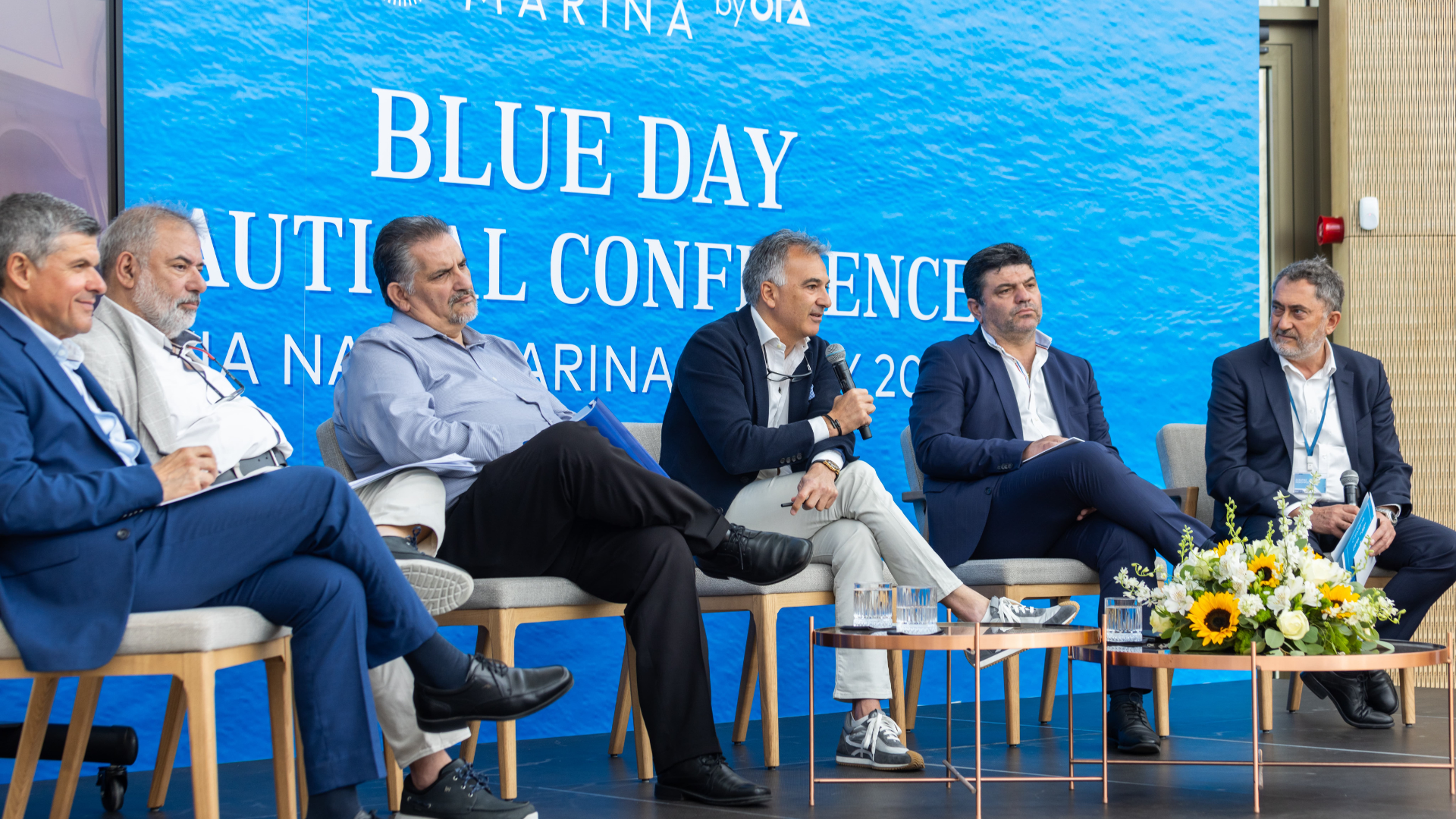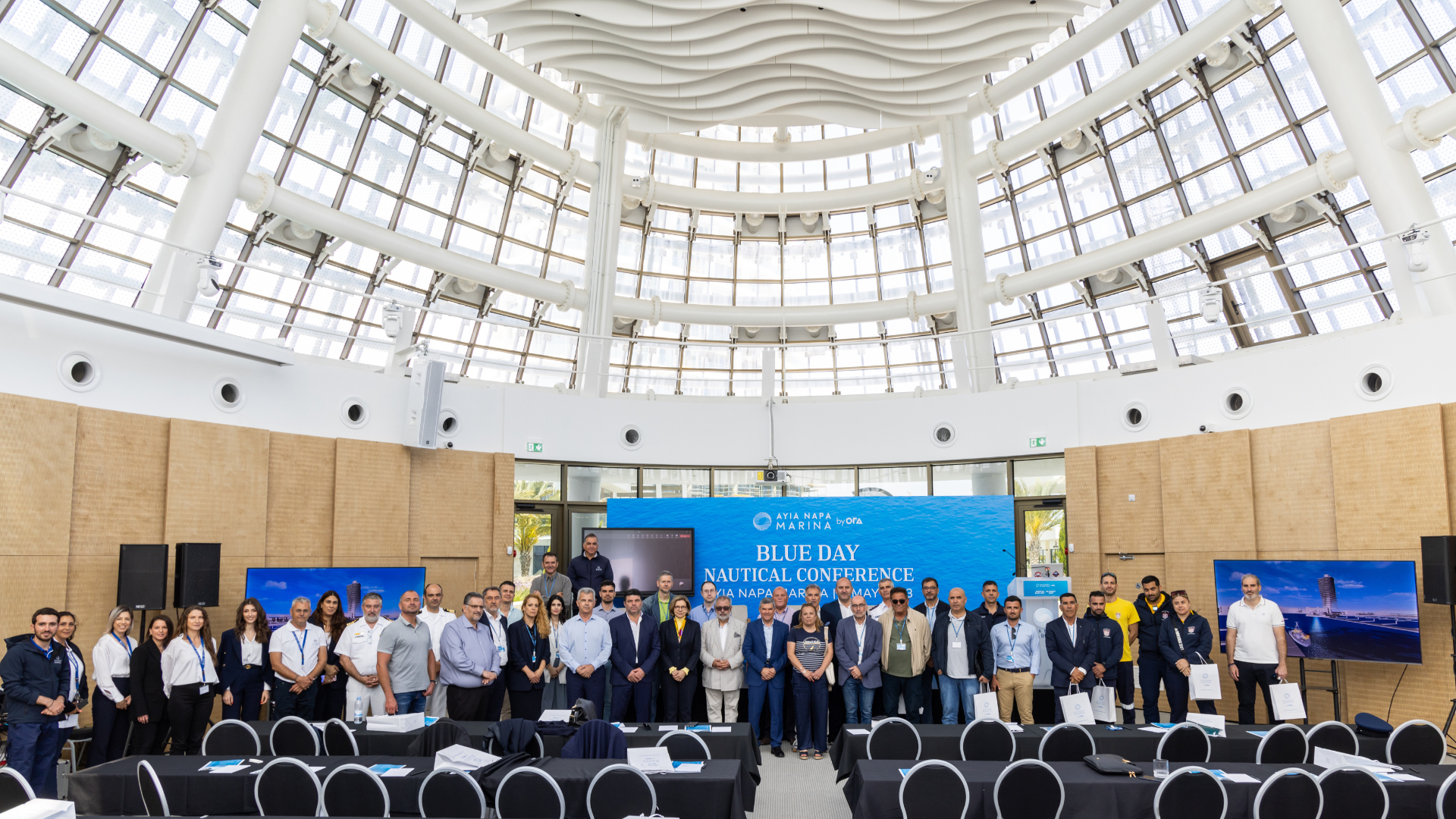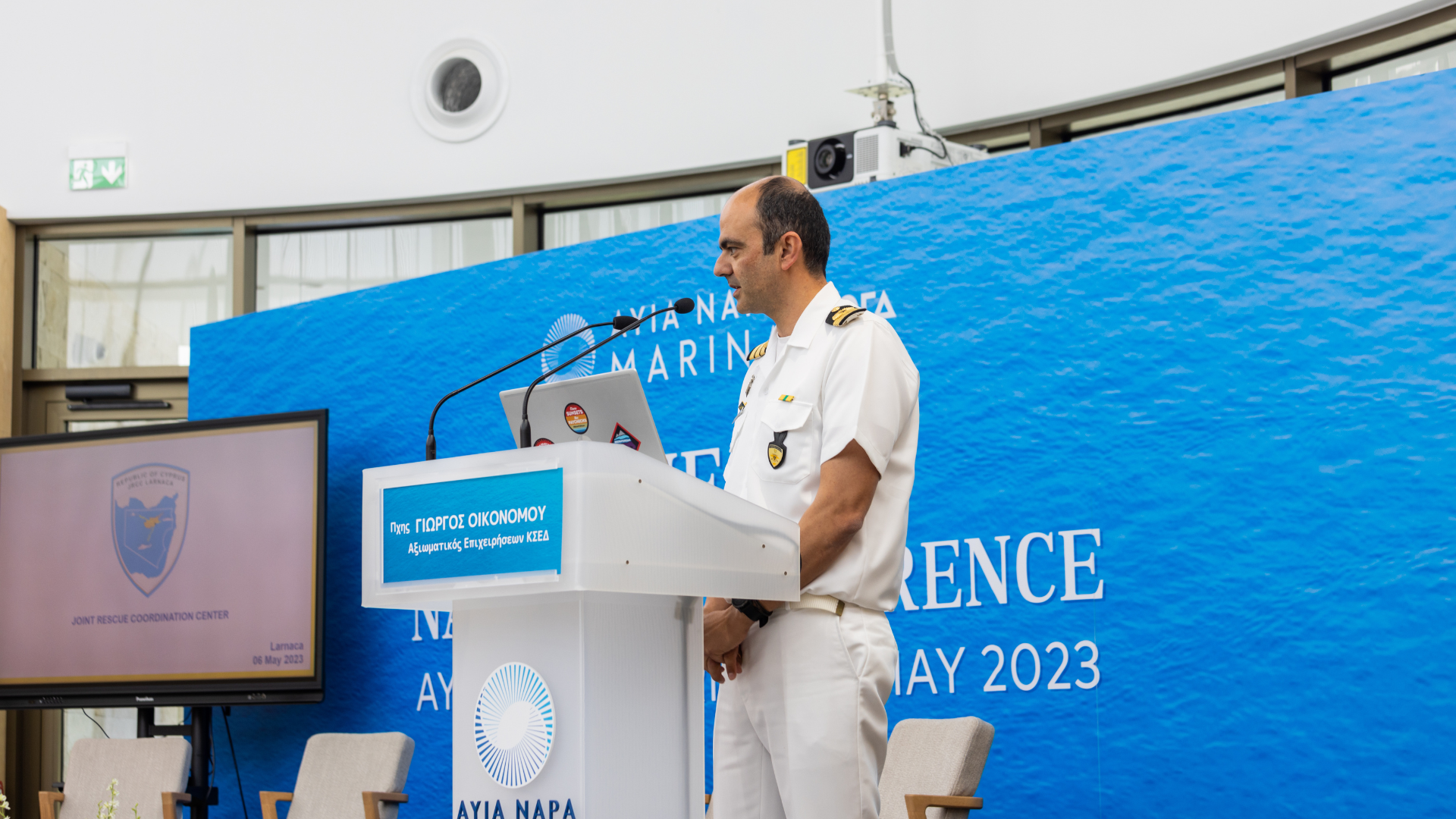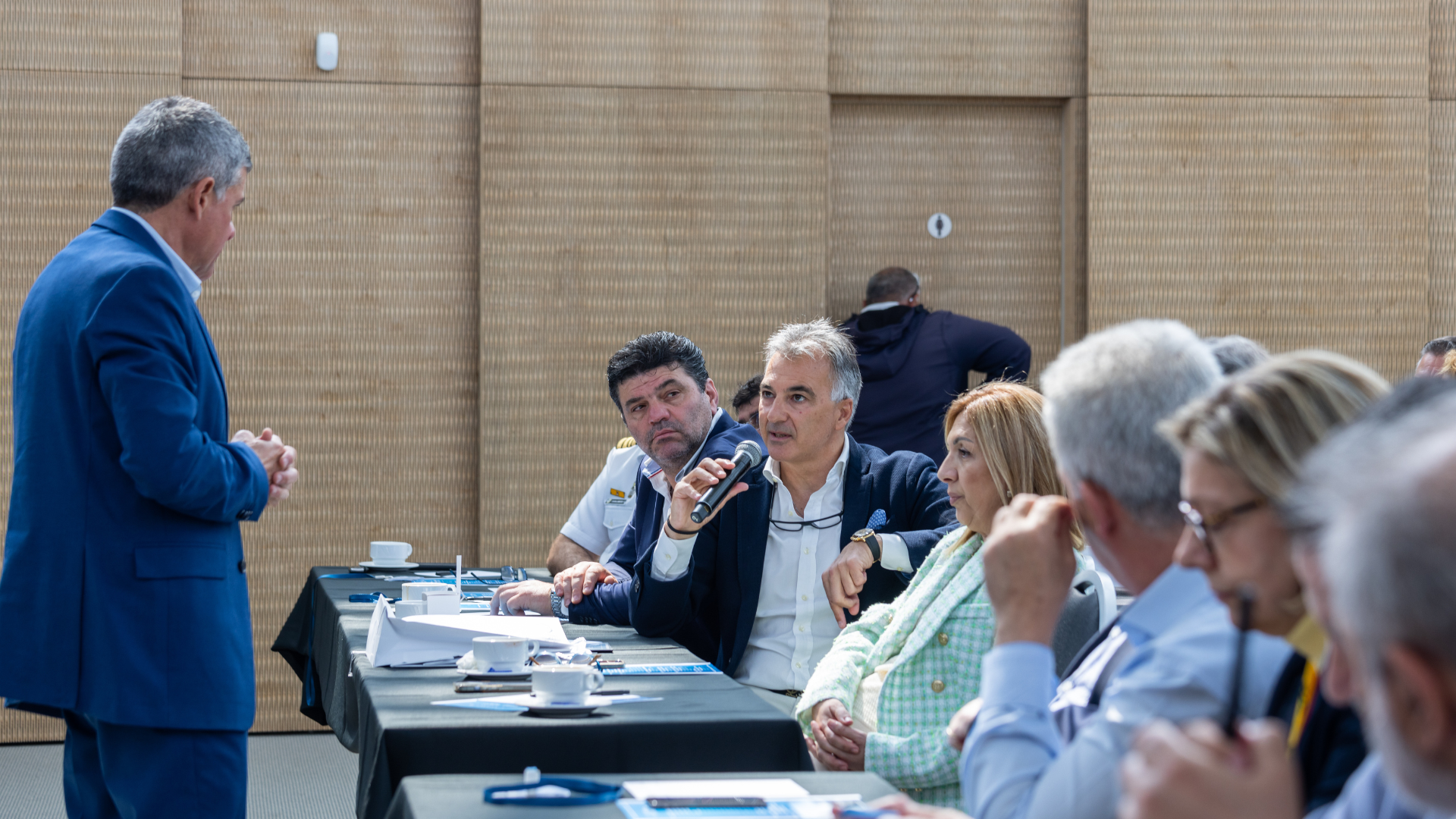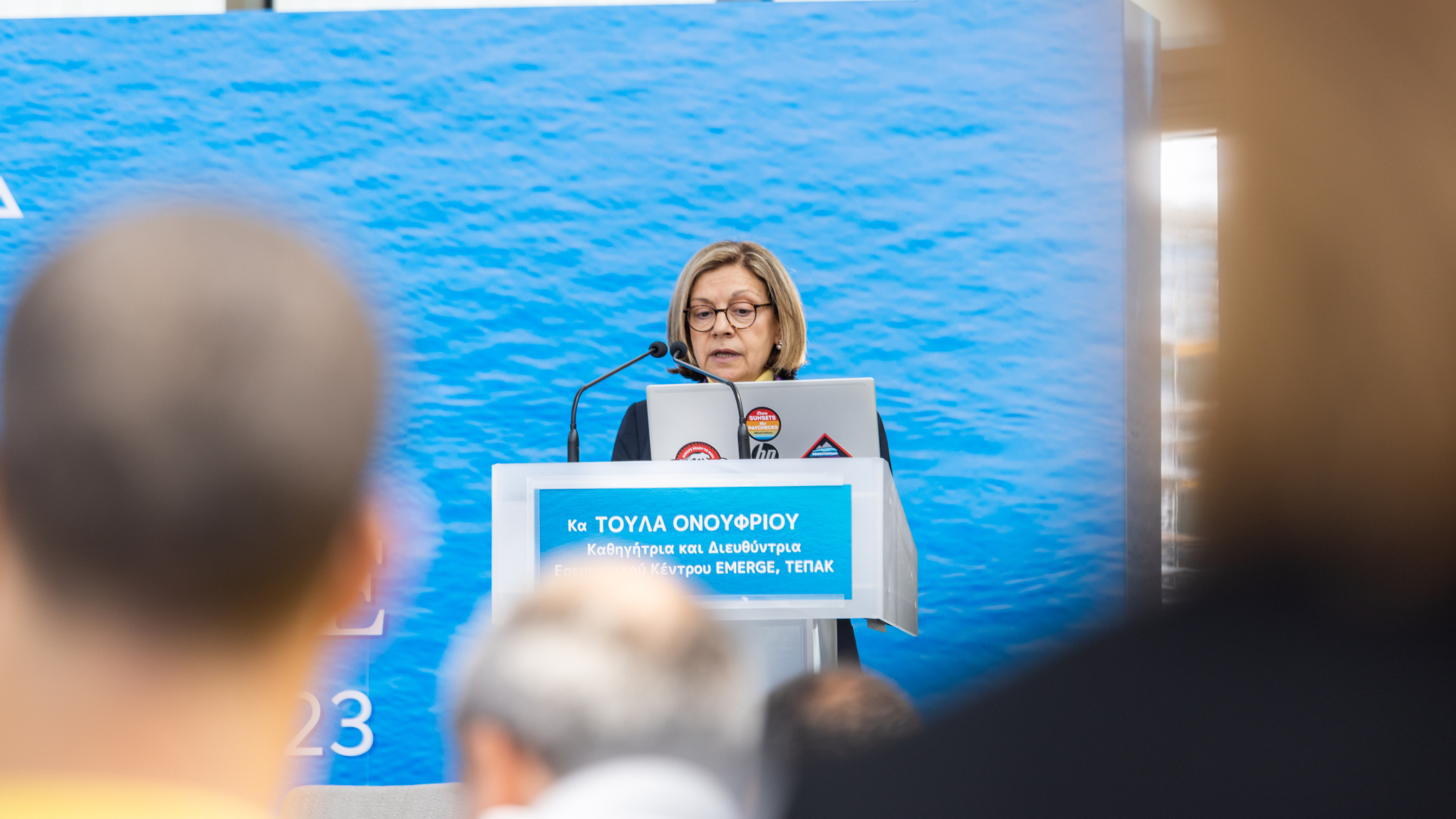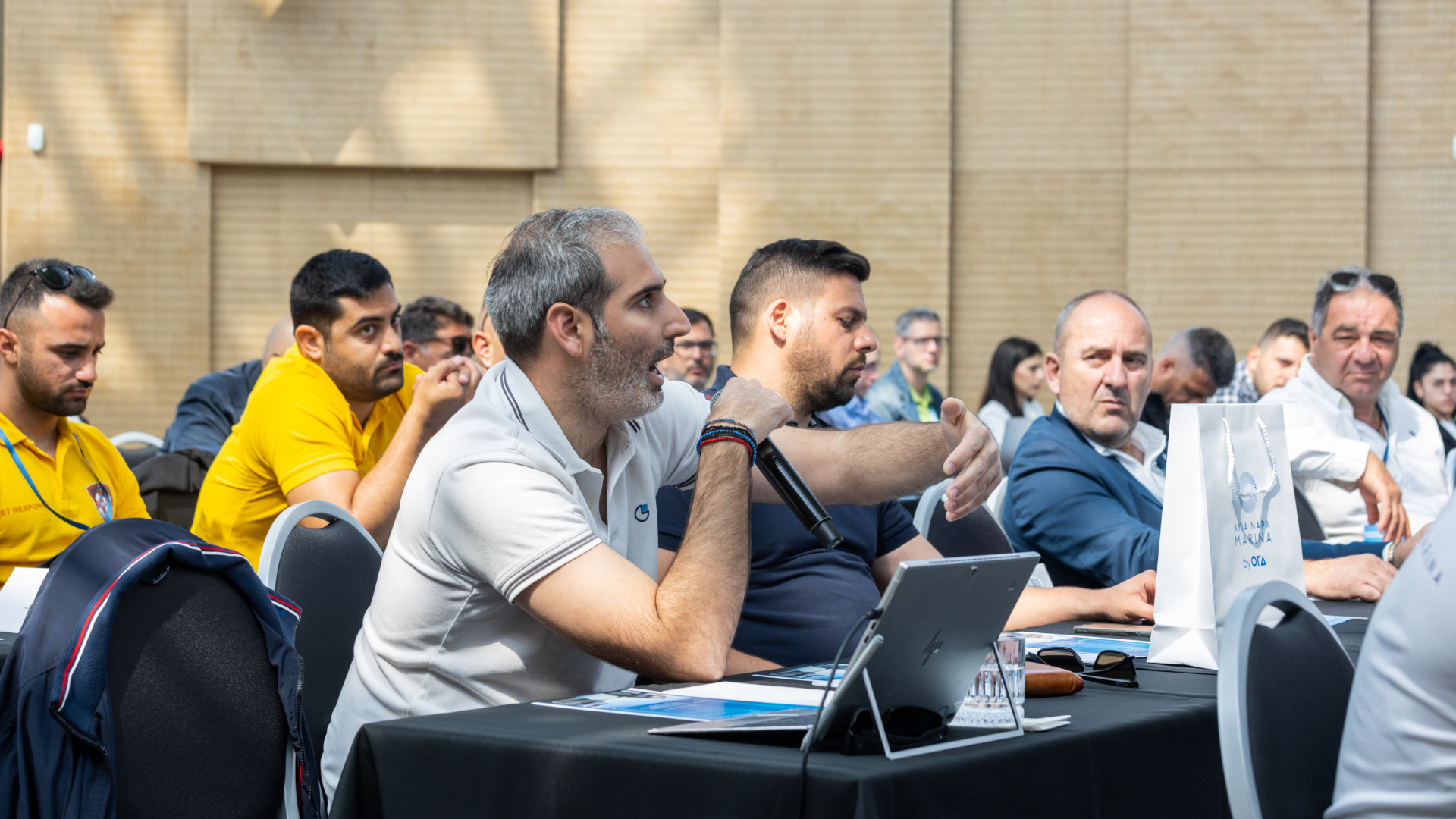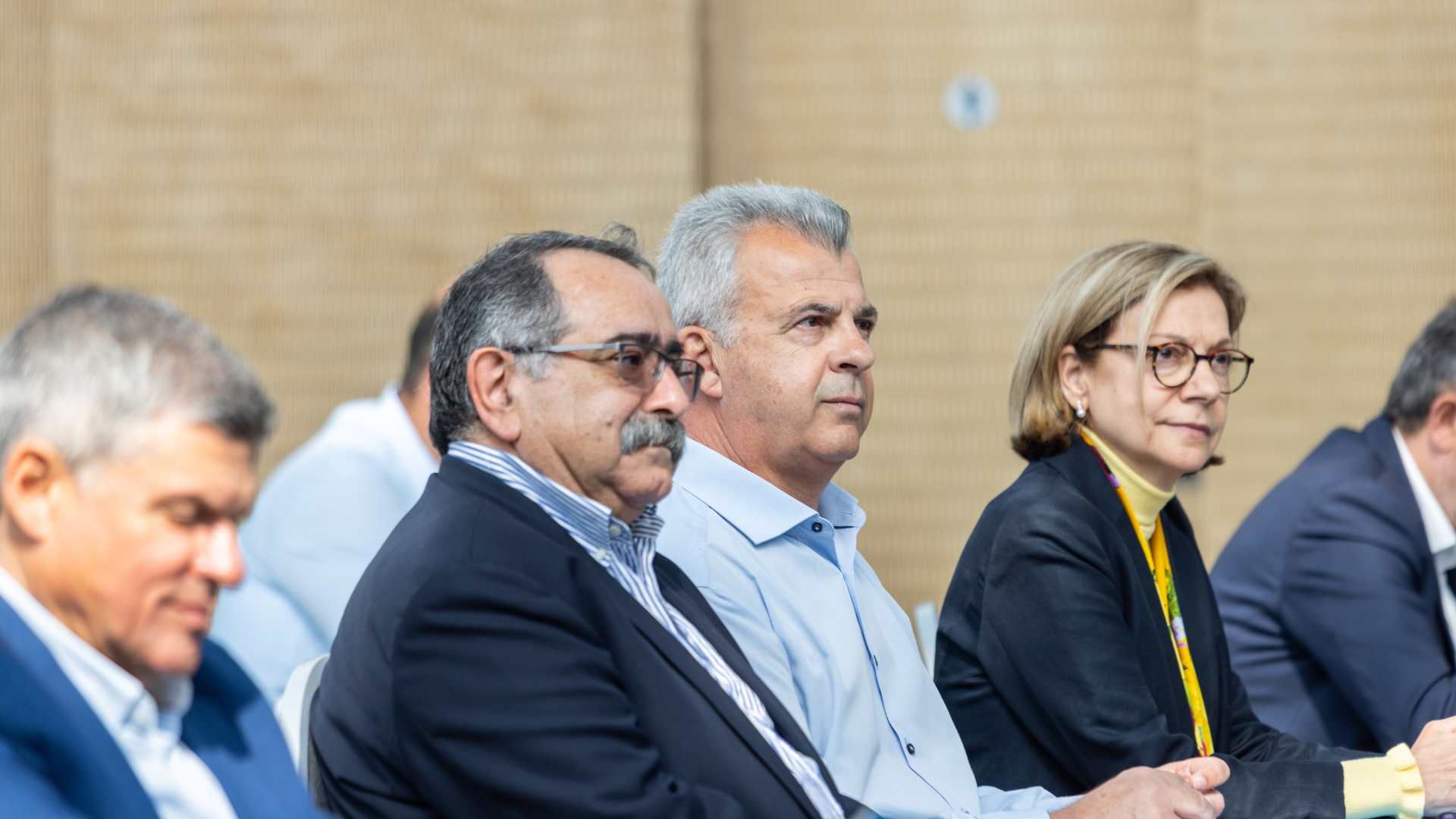 The first Maritime Conference «BLUE DAY» was successfully completed at Ayia Napa Marina, aiming to contribute with new ideas and specific proposals in areas that are closely connected with Maritime Tourism, the marine environment, and safety at sea. Interesting lectures were given by the academics and experts Ms. Toula Onoufriou, Professor and Director of the EMERGE Research Centre of CUT, Mr. George Economou of JRCC, Mr. Zacharias Siokouros, CEO — CMMI, and Mr. Pavlos Charalambous — IT Manager of Ayia Napa Marina, all of which gave prestige to the conference and elevated the interest of the participants.
In the field of Marinas, this can be achieved through upgrading the services provided to professionals in Maritime Tourism and leisure boat owners within the framework of Blue Growth.
The conference was honoured by the presence of Minister of Energy Mr. George Papanastasiou, who with his substantive interventions on critical issues gave hope that the new government will effectively address the issues concerning maritime tourism, especially marinas that employ thousands of workers. The event was also attended by Members of Parliament, the Mayor of Ayia Napa, and local Municipal Councillors. During the open discussion, moderated by the Director of CMMI Mr. Zacharias Siokouros, that saw the participation of Minister of Energy Mr. George Papanastasiou, Chairman of the House Commerce Committee Mr. Kyriacos Hadjiyiannis, Mr. George Mavroudis on behalf of CCCI, Mayor of Ayia Napa Mr. Christos Zannettou, and President of the Marine Association Mr. Stavros Caramondanis, the need for immediate action from the relevant state authorities regarding the following issues was acknowledged by everyone:
Modification and modernization of the 1977 law concerning the design, construction, and operation of marinas and the integration of marinas under a Ministry.
Establishment of incentives to attract foreign investments.
Diplomatic campaign by the Ministry to address the illegal actions of the so-called state in the occupied part of Cyprus for the legitimization of marinas in the occupied territories through international organizations for the certification of marinas.
After the end of the Conference, the participants had the opportunity to learn about the pioneering project of the «smart" Ayia Napa Marina and to witness the preparedness exercise for tackling fire and pollution within the marina by its staff and resources, which impressed those present.
In a joint statement, the Director of Ayia Napa Marina, Mr. Kostas Fytiris, and the CEO Mr. Stavros Caramondanis pointed out that Ayia Napa Marina can become the hub of the Blue Growth of the Famagusta area. This can be achieved through the collaboration of the public and private sectors, with the public sector being the core of this effort, which of course will also boost the area that needs the enrichment of its tourist product with infrastructure and services. However, this issue requires thorough study and perhaps another conference should be organized with this topic as the sole focus.
Найдите свою Недвижимость