25/09/2020
Ayia Napa Marina welcomes Ayia Napa Mayor and directors of government services for an informative visit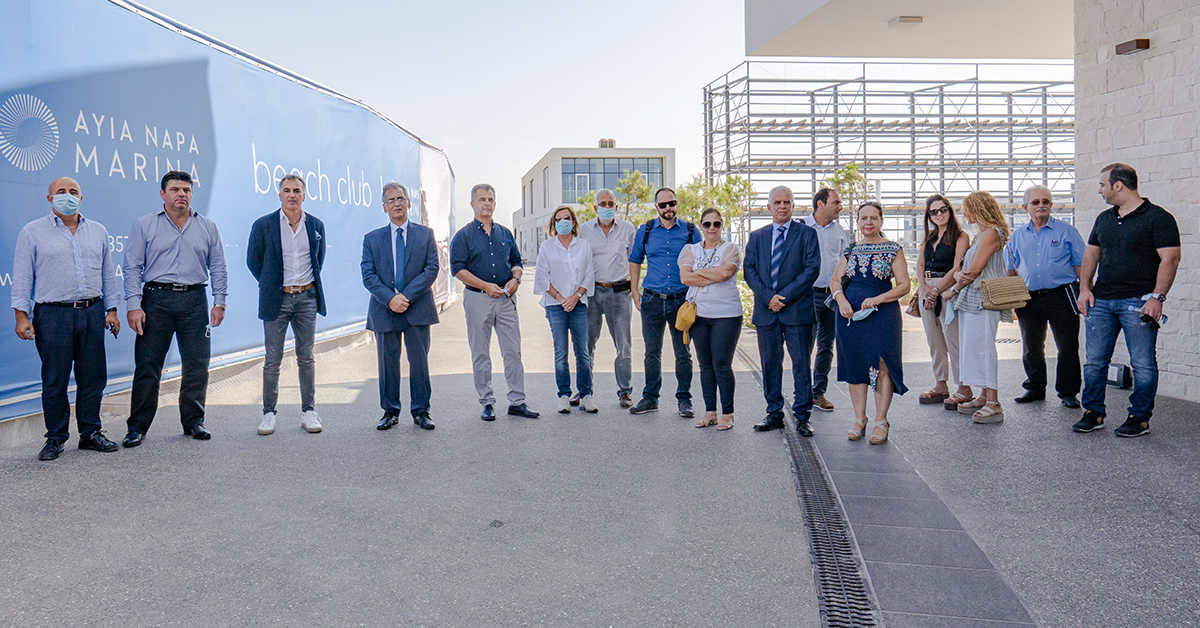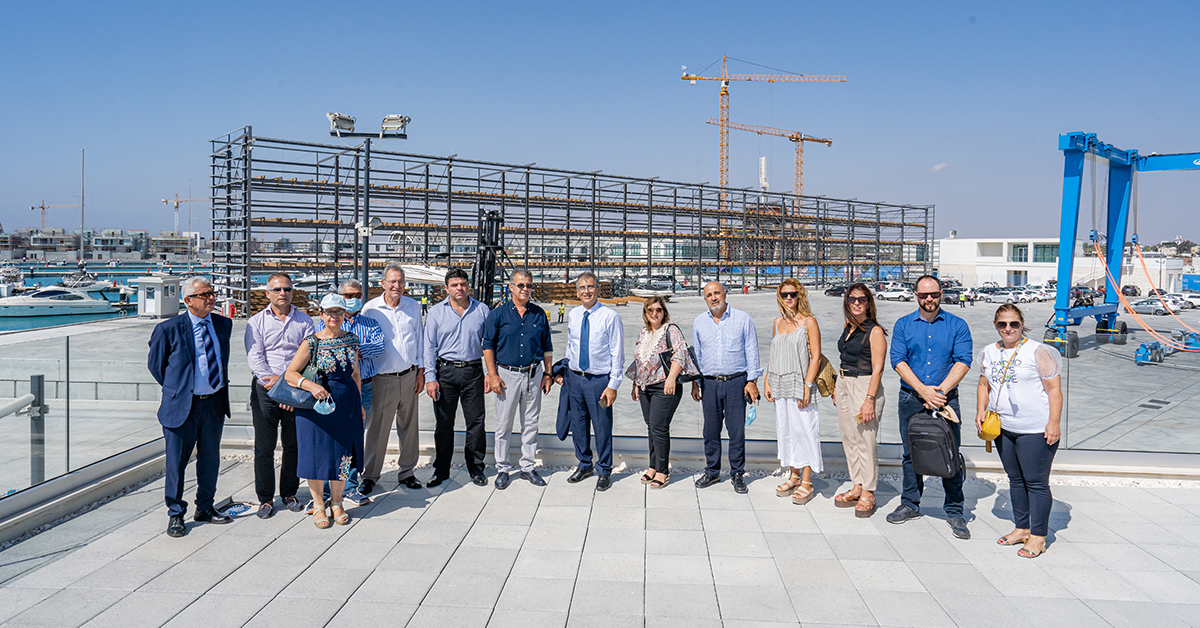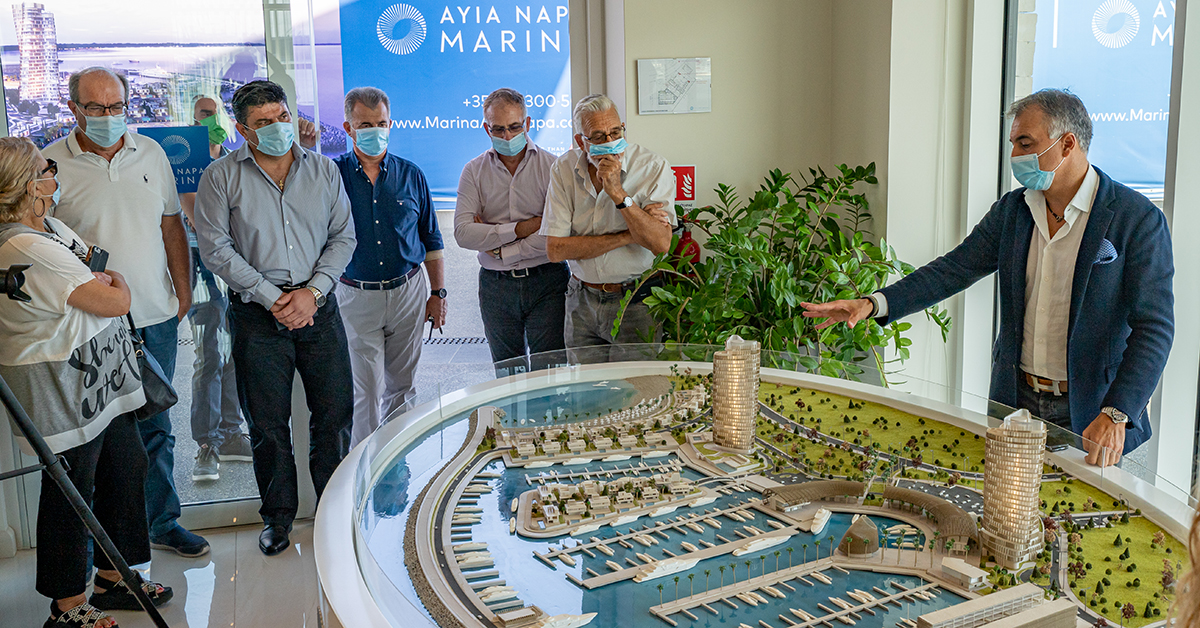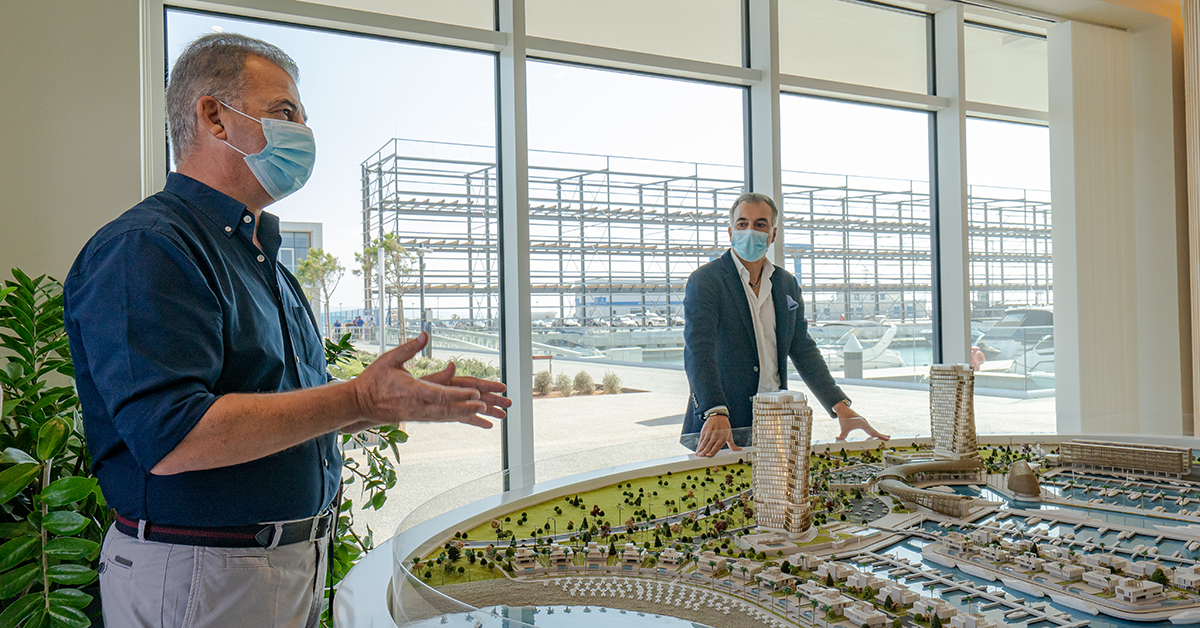 The successful development of major projects such as the iconic Ayia Napa Marina requires excellent cooperation, mutual understanding, and very close relations between the private and public sector.
In this light, the management of Ayia Napa Marina invited the Deputy Ministry of Tourism and Deputy Ministry of Shipping, as well as the Ayia Napa Mayor, the Famagusta District Officer and the directors of government services involved in licensing, construction monitoring and marina operations, to enlighten them on the progress of the iconic project, the completion of which will substantially upgrade nautical tourism in the region and across Cyprus as a whole.
Welcoming guests, CEO of M.M. Makronisos Marina Ltd, Stavros Caramondanis, emphasized the importance of the collaboration between public and private domains and the provision of real-time updates to relevant government officials regarding the development of such large-scale projects, in order to promote and strengthen the image of Cyprus at an international level.
In this way, he added, relevant state officials form a succinct and complete picture about the development of the project, enabling the exchange of views and suggestions for the improvement of the quality of services provided, in accordance with their line of expertise and authority.
Highlighting the evolution of the project, Caramondanis mentioned that the Ayia Napa Marina port area is now complete, and that it has been providing high standard services to yachts up to 85 meters in length since operating commercially from June 1st 2020, following a six month trial period between November 2019 to May 2020. Meanwhile, construction of the marina's residential area is moving full speed ahead, and is expected to reach completion in stages, set to culminate at the end of 2024. The successful completion of such an ambitious large-scale project will significantly contribute to attracting quality tourism throughout the year.
The Marina Director, Costas Fitiris, mentioned that the first phase of marina operations  – now at 120 yacht capacity – has proceeded smoothly despite the coronavirus crisis, welcoming over 100 yachts during the summer period of June–August 20, while forecasts for next year are very encouraging.  He also mentioned that Ayia Napa Marina is the only marina of its kind in the Eastern Mediterranean awarded with an ISO certification, pertaining to the protection of the marine environment as well as the rapid support and service provided to both yachts and visitors across the board, via contemporary and smart services.