18/04/2022
The Advantages and Benefits of Investing and Living in a Beachfront Property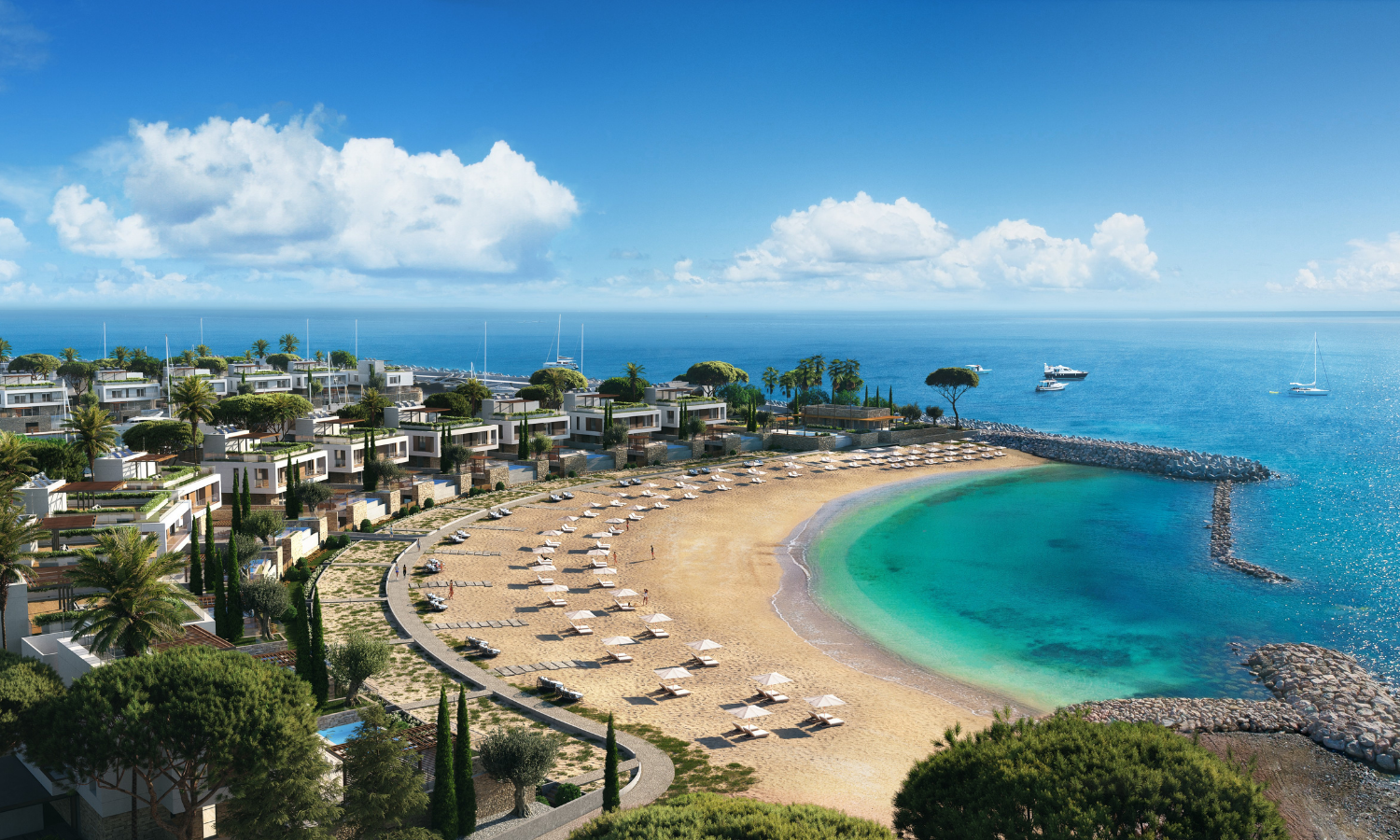 Finding the ideal home is one of life's most beautiful and fulfilling moments. Most of us have already figured out how we would like our house to be and what characteristics and details to include. However, we tend to focus mainly on the architecture, design, and landscaping, overlooking the importance of the location. Buying and owning a property is important not only for financial reasons but also for the quality of life that can offer us. Therefore, before we make the final decision, we need to get a clear picture of the advantages and benefits with full transparency throughout the process.
Benefits of Beachfront Living
It has been proven that seaside living can improve both our mental and physical health. As several researchers point out, living next to the coast and breathing in fresh sea air works beneficially for our well-being and mood, while it can improve the state of chronic mental illnesses, such as depression. A study in Great Britain by the University of Exeter (2019) compared the lives of people living near the sea with those living inland, and the results indicated that coastal area residents experience fewer symptoms of mental disorders than inland residents. At the same time, when living by the sea, we can perform regular exercise such as swimming, which strengthens our immune system, helps blood circulation, and allows the absorption of sea minerals and the elimination of toxins. Swimming can also help people suffering from asthma. Furthermore, when we're outside, moderate sun exposure makes our bodies to produce vitamin D.
The feeling of relaxation and tranquility that overwhelms us during the summer months while vacationing by the sea is the same feeling that seaside residents experience daily. Beachfront living drives people to be more active and exercise more, whether this is swimming or just a simple but refreshing barefoot walk along the beach. Researchers have also discovered that watery sounds improve sleep, especially for those suffering from insomnia (sleep disorder), as their brains relax and hormones like serotonin are regulated. In countries like Cyprus, living by the sea is more than a feeling; it is a whole therapeutic experience. Living by the sea on our island is quite an easy decision, as everything is a short drive away. Cities and towns that were once considered primarily tourist destinations, such as Ayia Napa, have transitioned into harmonized urban areas. More specifically, Ayia Napa, besides being a tourist destination with mesmerizing beaches, also offers a full range of services located within the city itself.
Growing Up Near Nature Impacts Our Well-Being
Our wellbeing does not rely only on the economic, social, and political circumstances but also on the environment that surrounds us and contributes to our prosperity, health, and growth. Most of us assume that living in a big city, albeit the cramped spaces, will provide the ideal environment to start or raise a family and work, as we will have access to all the services we might need. Nevertheless, in recent years, urbanization, and the mass concentration of people in megacities have affected not only our lifestyle but also our mental health. Lack of green zones, overcrowded areas, noise and air pollution, safety issues, and alienation are some of the most common factors that can hinder mental resilience – especially in young children. Not surprisingly, physicians recommend spending more time outdoors, in nature, interacting with each other to improve our physical and mental health. Furthermore, big cities houses do not always include the characteristics that a buyer is looking for, as spaces are quite small. On the contrary, beachfront properties are more spacious and built in quiet and exclusive areas where residents feel safe, keeping their personal lives and families protected.
When growing up one of the happiest moments in a child's life is playtime at the beach. Running around, enjoying the sand and water, curious to learn everything about the world and carefully examining every single pebble and shell. The seaside is the perfect summer destination but also, as psychologists suggest, an environment that can contribute positively to our personality, as we are surrounded by countless and unforced stimuli. It is the ideal hands-on learning environment, where children observe nature in real life and not a virtual reality behind their screens. They create their own memories, observe how seasons change, study the animals, and share similar experiences with others. When we grow up near nature, we learn from an early stage how to love and respect the natural environment while developing emotional intelligence.
A Long-Term Investment with a Great ROI
Owning a beachfront property in a well-developed area can be a profitable and safe investment in the long term. Amid the instability that prevails in other areas, the real estate sector provides a low-risk investment as properties with great characteristics located in prime, sought-after areas give a healthy return on investment. Property value increases every year, and maintenance expenses are lower in comparison to other investments.
Recently, more and more beachfront properties are being developed as many foreign and local investors are interested in buying them. Saving money in the bank as a form of investment can be risky, as we have seen in the past, whereas properties are low-risk investments. Nevertheless, finding the right property can be challenging. The process must be carried out with the help of professionals, who can help us identify all the parameters and details that make a house the ideal investment. Property buyers should also thoroughly examine all the documents and make a home inspection/visit before they decide to buy it. Every single detail matters, and prices might change due to unforeseen factors.
Beachfront Villas with an Elegant and Contemporary Design
Taking into account the multiple benefits of a Mediterranean lifestyle and seaside living, an internationally renowned team of architects, engineers, and designers was selected to create and oversee the construction of 24 luxurious seafront villas (island and peninsula marina villas) and 11 beachfront villas on an idyllic crescent-shaped beach on the west side of Ayia Napa Marina. The modern beachfront houses blend perfectly with nature, creating an inviting view of the natural world outside in a highly private and safe environment. The philosophy of the design is based on the use of both modern and traditional materials, like the local stone. Glass was also used to allow natural light and the endless blue of the Mediterranean to penetrate into the villas. These are 3, 4, and 5 bedroom residences that offer comfortable open spaces, lush gardens, roof terraces, private pools, and parking. Also, the ultra-efficient beachfront homes combine top quality and eco-friendly materials and appliances. Ayia Napa Marina residences, along with the whole project, have been internationally recognized for their design with 5 stars in the renowned International Property Awards—European Property Awards 2021 -2022 in the Mixed-Use Development category.
The beachfront properties boast of modern amenities that meet the highest standards as they feature state-of-the-art elements that promote residents' well-being. Residents can enjoy the tranquility of the area, raise their families in a peaceful environment, practice physical activities outdoors, take long walks along the Marina docks or spend the day in the commercial Village of Ayia Napa Marina, just a few steps away. Permanent residents and visitors can enjoy their coffee, grab what they need from the nearby convenience store, indulge in a casual lunch or a fancy dinner, attend an event in the Event Centre, or even withdraw money from the local ATM without even using a car.
The area is ideal for both investment reasons and as a permanent residence as it provides all the services and amenities that one might require, while the capital city is only a short distance away and Larnaca International Airport is only 30 minutes drive. Permanent residents can benefit from the great climate, the local beaches famous for their crystal-clear waters (most of them also awarded with a blue flag), the natural trails and sea caves, the picturesque fishermen's harbour, and experience the local cuisine with its fresh products and exquisite traditional dishes in a welcoming atmosphere.
Contact the residential sales department, for more information.