03/06/2021
Coffee Berry opening ceremony in Ayia Napa Marina Commercial Village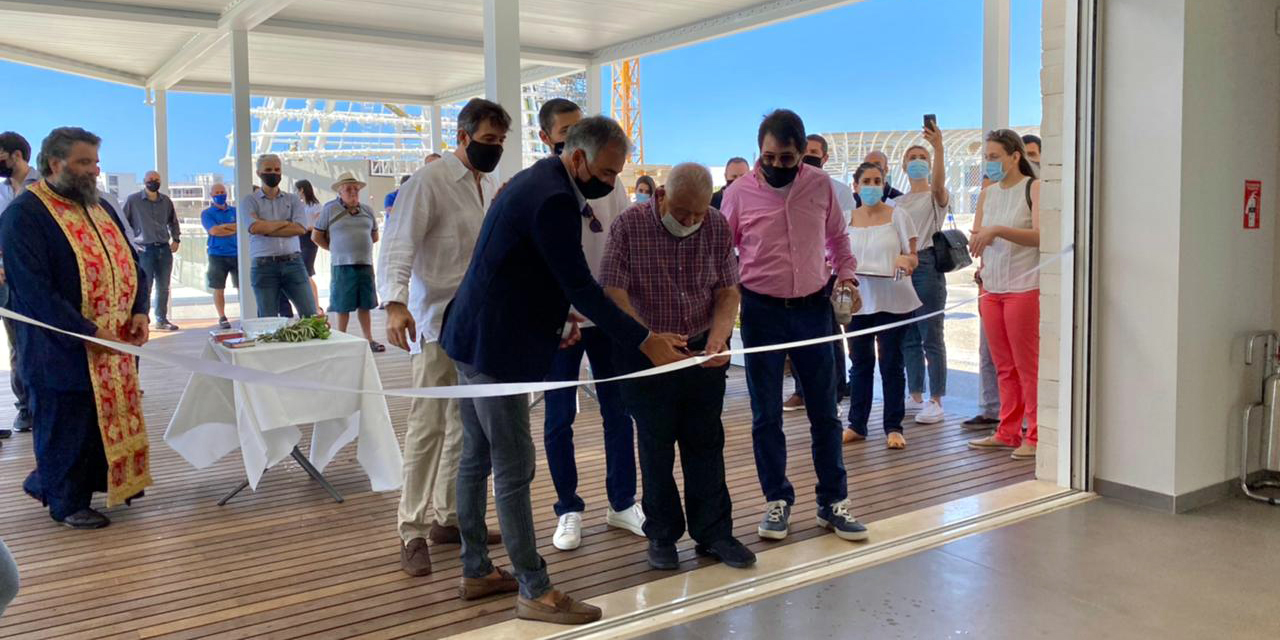 Ayia Napa Marina, driven by the desire to provide high-quality services, has announced the signing of an agreement with Zorbas Group. The agreement, which includes the operation of a Coffee Berry branch within the Marina's commercial village premises, will serve tenants, visitors, boat owners and respective crews, as well as Marina employees.
The opening ceremony of the new branch, which has already opened its doors, was recently held by Stavros Caramondanis, CEO of Ayia Napa Marina, and Dimitris Zorbas, CEO of Zorbas Group, in the presence of Group members as well as the Marina management team. It is worth noting that the ceremony was also honoured by the presence of Andreas Zorbas, founder of Zorbas Group.
During the ceremony, Dimitris Zorbas, CEO of Zorbas Group, thanked Caramondanis and the entire Ayia Napa Marina family, stating: "This is a particularly important day for us, as the opening of our new store in the Marina marks the start of a new era for Coffee Berry in Cyprus. The new branch features contemporary architecture characterized by modern aesthetics and minimal design, offering premium coffees, snacks, sandwiches and cakes to its guests."
In turn, Caramondanis, CEO of Ayia Napa Marina, said: "It is with great pride and joy that I welcome Zorbas Group to the commercial village and the Ayia Napa Marina family. I wish them every success in the journey that has just begun for Coffee Berry in the Marina. The agreement between us is by no means a coincidence, as Zorbas Group is one of the most successful companies in the industry, both here in Cyprus and abroad, with a long history, and high-quality products and services. On behalf of Ayia Napa Marina, I welcome them and assure them that both the Ayia Napa Marina management and staff will always be by their side."
The cooperation between Zorbas Group and Coffee Berry was established in 2016. Driven by a quest for quality, consistency and continuous growth, the Group identified the need and desire for premium quality coffee made with contemporary brewing methods in the Cyprus market. Utilizing Coffee Berry's experience and know-how, the unique concept was originally introduced within Zorbas bakeries, but soon after, the first stand-alone branches were launched across the island. Zorbas Group owns the rights to use the Coffee Berry commercial brand across Cyprus.