16/12/2022
The Ayia Napa Marina appeal: Why invest in a Commercial Unit in Cyprus' coastal hot-spot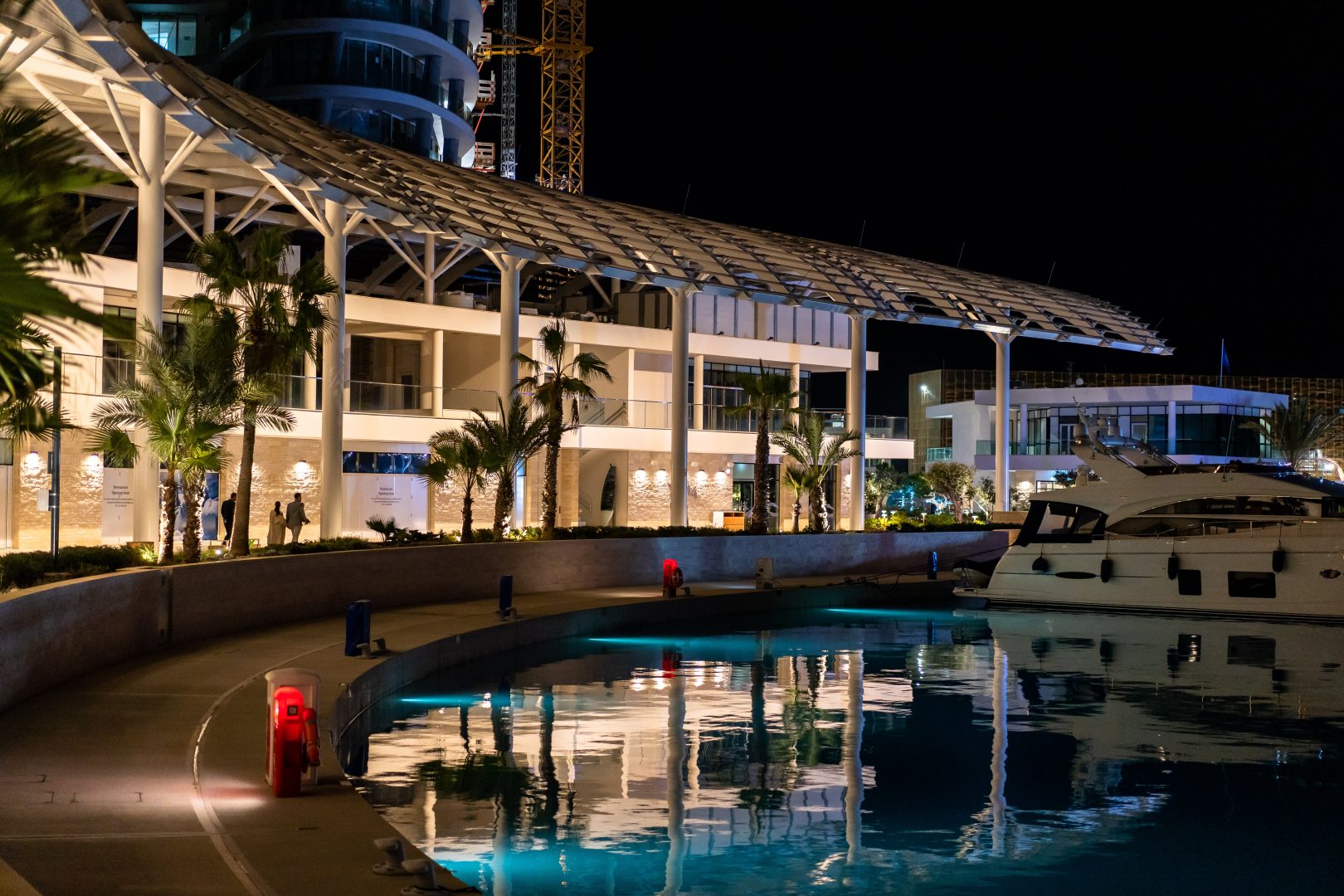 In recent months you've probably spotted the Ayia Napa Marina's iconic Event Center pop-up on your social media feed. Or you might have heard gastronomes rave about the fine dining options at this Southeast coast hot spot. Perhaps you've even been keeping up with the progress of the marina's stunning residential developments, setting new standards of luxury living. In more ways than one, the world-class Ayia Napa Marina has taken Cyprus and the wider Mediterranean region by storm. And as a growing number of a Commercial Units open their doors within the marina premises, we take a closer look at why this pocket of paradise has become increasingly attractive for businesses looking to serve an upscale clientele in a truly holistic environment.
Here are some key reasons for business owners to consider investing in an Ayia Napa Marina a Commercial Unit. 
Make the most of a prime location
Located just outside the main hub of Cyprus' most popular seaside resort, Ayia Napa Marina is ideally situated in a stunning and convenient location on the island's southeast coast. Having fast become the ultimate hot spot in the region, it combines leisure and relaxation in a one-of-a-kind environment. And stylish a Commercial Units on the premises have been attracting foreign travelers and locals from far and wide. After all, visitors can enjoy easy access to the marina and its a Commercial Units from the sea and land. Importantly, it is easily reached by car from the A3 motorway (which connects to other cities island wide) and the Larnaka International Airport; 30 minutes driving time.
Open the doors of your a Commercial Unit within a unique one-stop shop 
Beyond stunning views of indigo seas under the summer sun, this unique mixed-use-development is popular with visitors all year round. In short, it offers everything one could desire in a world unto itself. It is also fast becoming a residential sanctuary. The eclectic collection of Ayia Napa Marina villas has already attracted countless high-end buyers. And the iconic  rising to 110 metres – the tallest in the region and among the 34 twisted building worldwide – has garnered international attention with most apartments in the glistening tower already sold. Moreover, the marina's yachting facilities have lured upmarket travelers and super cruise ships from around the Med and beyond. Carefully curated retail and dining options also add to the undisputed year-round appeal of this Southeast coast gem.
Become part of the largest commercial space in the Famagusta district
Spanning an area of 4,000 square meters, the marina's commercial village is larger than any other commercial zone in the region. And it has become a must-visit destination for dining, shopping, entertainment, and leisure. In turn, any new business setting up shop within the marina can benefit from an ongoing stream of visitors that descend upon the grounds in search of all-day entertainment. World-renowned restaurants within the marina, including L'Atelier Robuchon and Le Deli Robuchon, have consolidated Ayia Napa Marina's reputation as a top culinary destination in Eastern Med.
Enjoy the advantages of an organized & gated community
Beyond the marina's commercial offering, visitors, boaters and tenants are attracted to the peaceful, safe, serene environment. Most importantly, marina guests and business owners/staff working within marina a Commercial Units can enjoy an easy and secure experience. This is enhanced by state-of-the-art facilities and amenities. Notably, the Commercial Village features a 4-floor parking facility for over 550 cars with controlled access and 24/7 security. No matter what day of the week or month, ease of access and a secure parking spot is guaranteed.
With local and international visitors gravitating towards the Ayia Napa Marina all year round, the signature lifestyle destination may be the ideal location to invest in a Commercial Unit for your business. If you'd like to find out more about investing in an Ayia Napa Marina a Commercial Unit, e-mail [email protected] call (+357) 23 300 500.